Comfy stews and soups are a good thing for cold-weather camping in the winter months.  They provide warmth, and comfort after a long day of adventures at this time of year. Bonus, they're easy to make.
They help keep you warm in chilly conditions on a camping trip. Besides, who wants to spend a lot of time making meals while you're coming?
Small kitchen or camper van ideas
When cooking in a small kitchen or camper van, it's essential to keep things simple and use minimal equipment.
One pot, a few ingredients, and a stove or open campfire are all you need to enjoy a nice, warm meal on a cool camping evening.
When we go camping in our camper van, we like to have at least one hot, cozy meal that we can have for two nights. Because we all know that sometimes foods taste even better the next day.
Remember that if you make any meals in an instant pot or slow cooker, you can set it to cook and go out on a hike or bike ride and forget it.  It's nice to have a great meal waiting for you when you get back to your campsite.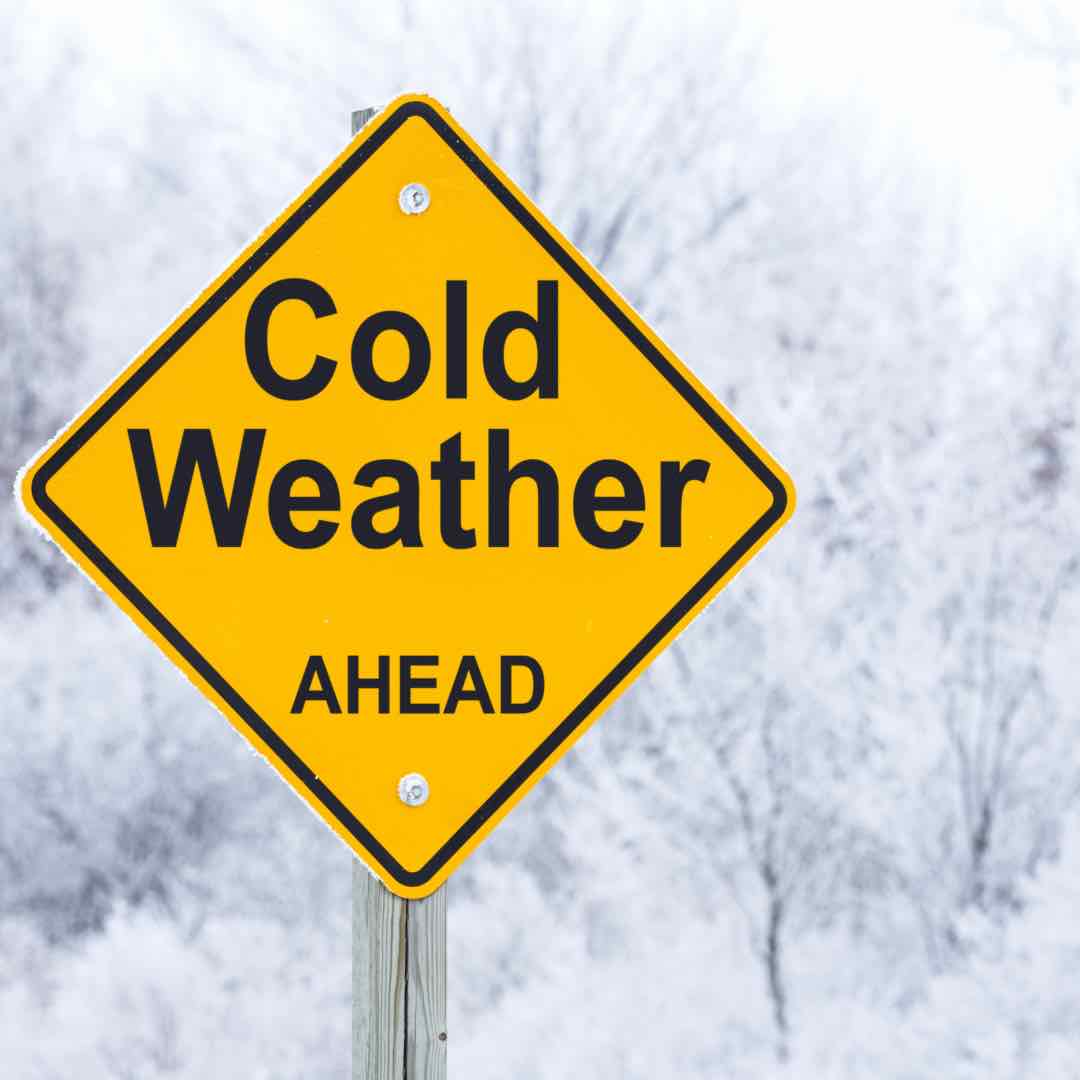 | Disclosure: Please note this post may contain affiliate links. There is no additional cost to you – we earn a commission if you purchase using our links. We only link to products and companies we use and recommend.

One pot stews
These are quick meals you can make with simple ingredients. In my opinion, one of the best parts of camping is the wonderful warm meals at the end of the day.
Chili – This is a hearty camping favorite option.  It can be prepared in a single pot, instant pot pressure cooker, or slow cooker. Just brown some ground beef (or use a meat alternative). Add some canned beans, canned chopped tomatoes, canned potatoes, chili seasoning, and any vegetable that you would like.  Let it simmer a little, and serve with some nice crusty bread, sour cream, or shredded cheddar cheese. Sit back and enjoy a delicious meal. Chili recipes can be adapted to your taste.
Chicken and Dumplings – Now, this one is a wonderful memory for me, as this was one of my mom's favorite comfort foods.  Using canned or rotisserie chicken and Pillsbury rolls for the dumplings really helps make this a quick and easy favorite while camping for the whole family.
Sausage and Lentil Stew –  This one is super easy to make on a camping trip. Simply brown the Italian sausage, add the chicken broth, vegetables, and lentils to the pot with the sausage, and simmer until the vegetables are tender. Add in some frozen spinach for the last 15 minutes, and you have a great meal around the campfire.
Hearty beef stew/campfire stew – Whatever you want to call it, It's one of the best and most common campfire meals that you will find. An easy way to make this is to cook all the ingredients in a big cast iron Dutch oven that can be put on the open flame fire at your campsite.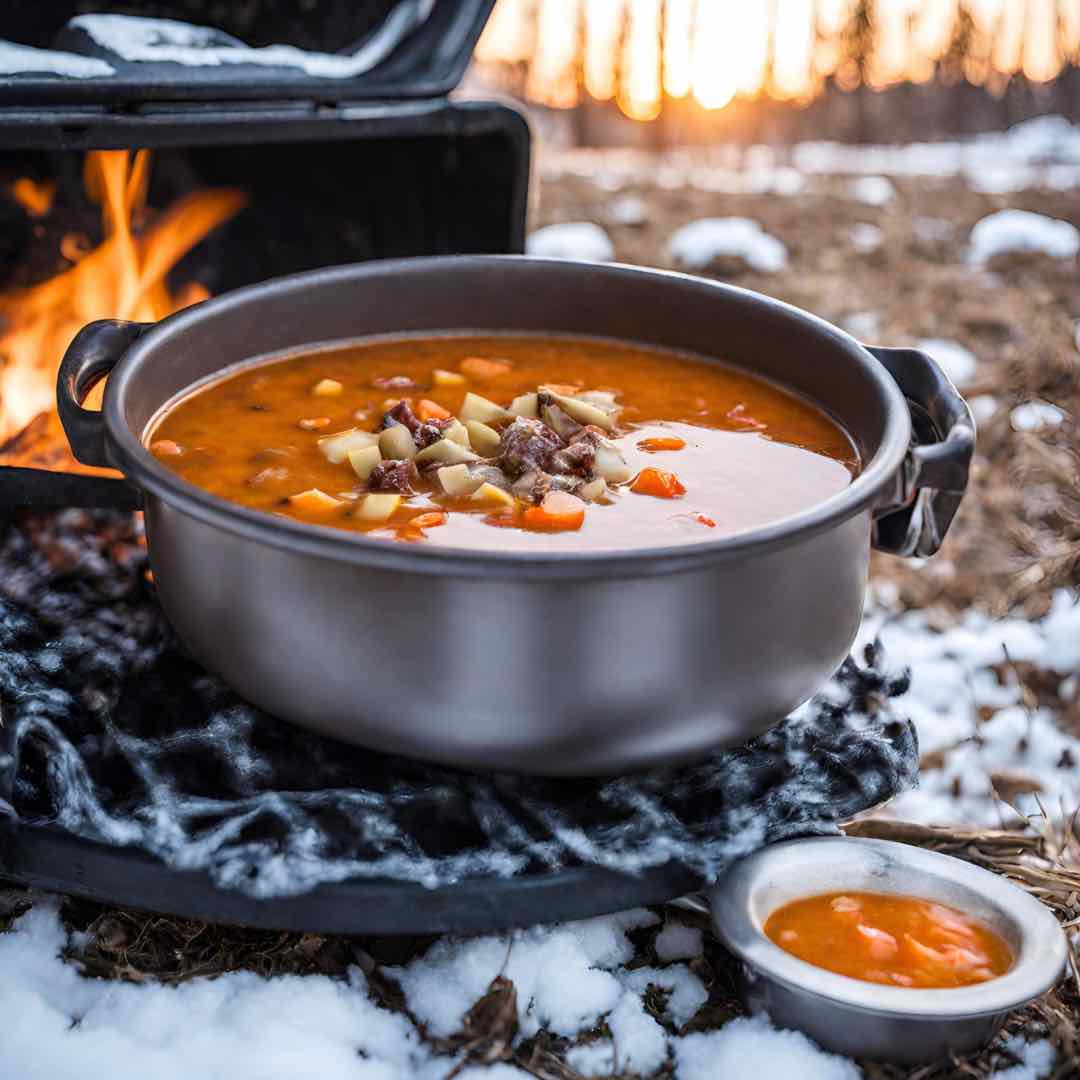 One pot soups
Cold-weather winter soups are just a great idea when it comes to cozy campfire cooking on a cold day. They are filling and easy soups to make in a short cooking time.
Ramen – When it comes to an easy way to make a hot meal, ramen is the way to go. Boil the instant ramen noodles and brown varieties of meat (if using), and add some vegetables.  Add some different seasonings and let this simmer.  This is a really quick way to make a nice hearty soup. This can be made on a camp stove or in a pot over an open fire.
Pumpkin soup – Autumn is the perfect time for a warm pumpkin soup for your camping trip. When I am camping, I want the least amount of cooking prep, so I think the best way to do that is to get pre-cut pumpkin chunks or buy a can of pumpkin. It's a great creamy soup that goes well with a loaf of crusty bread.
Bean Soup –  This is a perfect way to get some quick protein in a really easy soup.  Just take some canned black or navy beans and drop them into a soup pot with some chicken stock, maybe a little ham cubed, and seasonings, and you have a great hearty meal.   
Vegetable Soup – This is another great vegetarian option that will always be a family favorite.  It's loaded with lots of different vegetables, and you can make it any way you want. You can add beans, pasta, or rice to give it some extra substance. 
Miso Soup – One of the easiest soups to make because you just dissolve miso paste into hot water with a flavorful brother like chicken or vegetable, and add some tofu, seaweed (which is great to snack on), and green onions.
Other than stew or soup
When it comes to cozy meals for a cold-weather camping trip, besides soups and stews, there are some easy things that you can throw together quickly. This makes it easier to be able to get you back out into the great outdoors.
Beans and Rice – This is one of the meals that I seem to make on almost every camping trip when the temperatures start to drop. It's easy and quite filling.  Choose your favorite beans and rice and put them into an instant pot with vegetable broth. Cook for about 10 minutes, and you have a great meal with possibly leftovers for the next day.
Shepherd's Pie – I love a good Shepherd's Pie for dinner while I'm camping.  It brings back a lot of memories from family camping trips with my family.  It's a super easy meal to make and can be made in an Omnia Stovetop Oven or in a Dutch Oven over the campfire.  It can be made with ground meat or brown lentils, frozen vegetables, and mashed potatoes or tater tots.
Deconstructed Lasagna – This is one of my favorite comfort foods to make on a cold-weather camping trip.  It's the easiest way to make, and it's all in one pot to make it easy to clean up as well.  Use any type of meat or no meat at all. It's up to you. Top with some grated parmesan cheese. I mean, who doesn't love a cozy bowl of lasagna around a campfire?
Bonus idea
I remembered one more that I really enjoyed making on our trips.
Baked mac and cheese –  Here is a family favorite that my sister has perfected.  It's nothing more than placing grated cheese at the bottom of a casserole dish or an Omnia Stovetop Oven.  Add cooked macaroni over the cheese and layer this way all the way to the top.  Pour milk or dairy alternative over the top of the last layer of cheese and put it into the oven.  It makes a nice hot meal that can be easily made over an open fire at your campsite.
Finally
When it comes to making stews and soups for cold-weather camping, it's always a good idea to remember to have your meals planned at home before you leave on your trip.  Try to do some food prep to be able to make your life easier when you arrive at your campsite.  Do your chopping, marinating, and mixing of the dry ingredients together ahead of time.  Bring your mixture of dry ingredients with you on the road in a sealed container for easier transport. 
All these steps will make the need for fewer kitchen utensils and appliances to bring along if you have a small kitchen.
Making comfort foods while camping in cold weather can easily be adapted to suit your camping needs.  You can use canned, freeze-dried, or dehydrated food components according to your camping accommodations and your access to resources.
Nibbler Tip:  I always bring lots of containers and reusable items to be able to store my food items to make our meals, as well as the ability to store the leftovers for the next couple of days.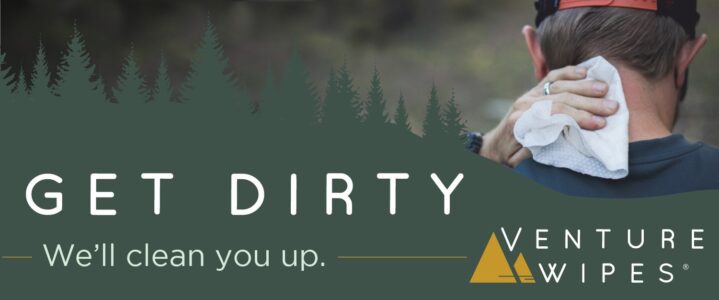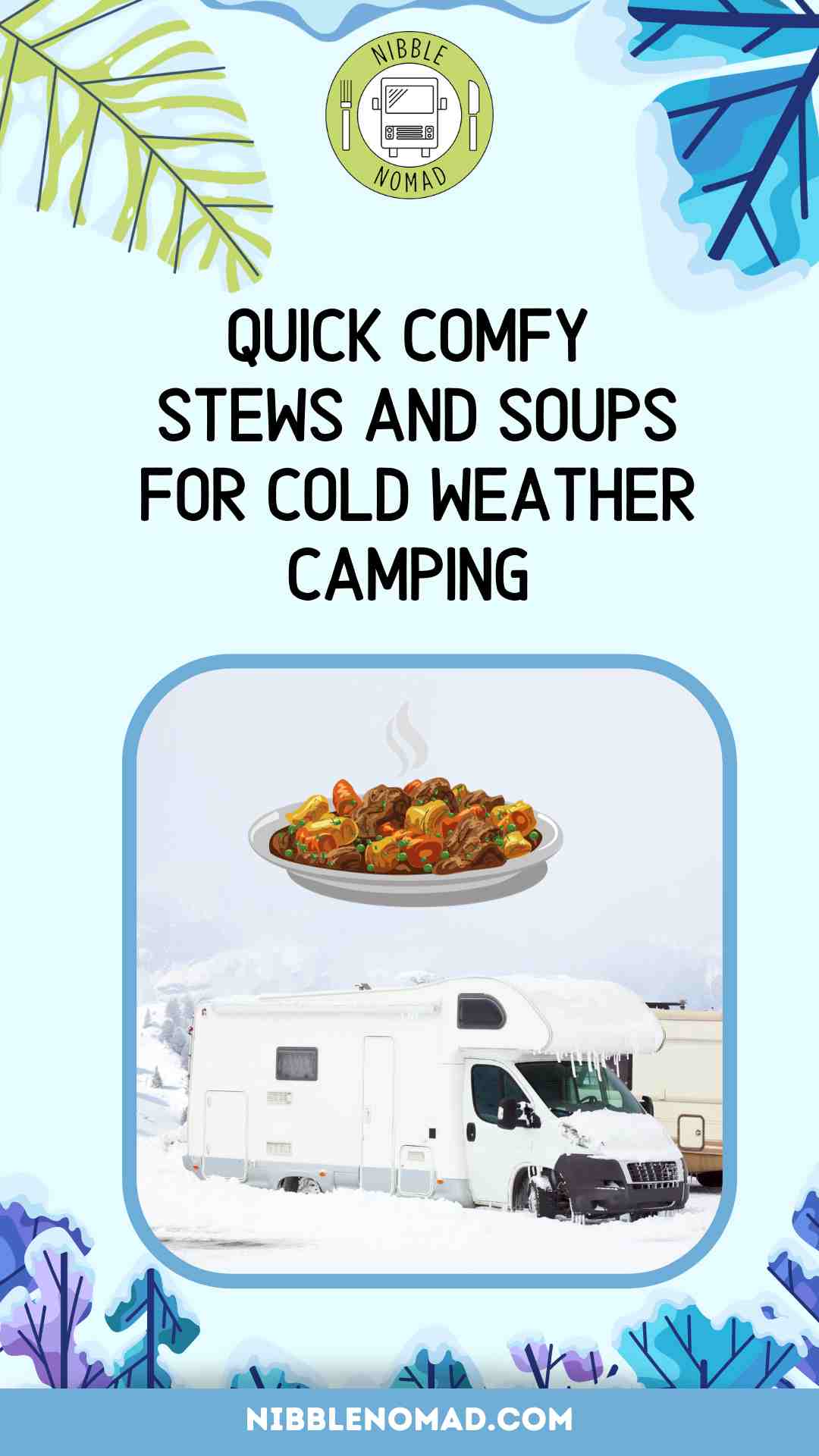 Related Post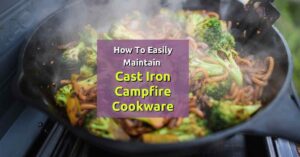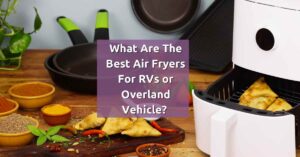 AMAZON DISCLOSURE:  This website participates in the Amazon Services LLC Associates Program, an affiliate advertising program designed to provide a means for us to earn fees by linking to Amazon.com and affiliated sites.