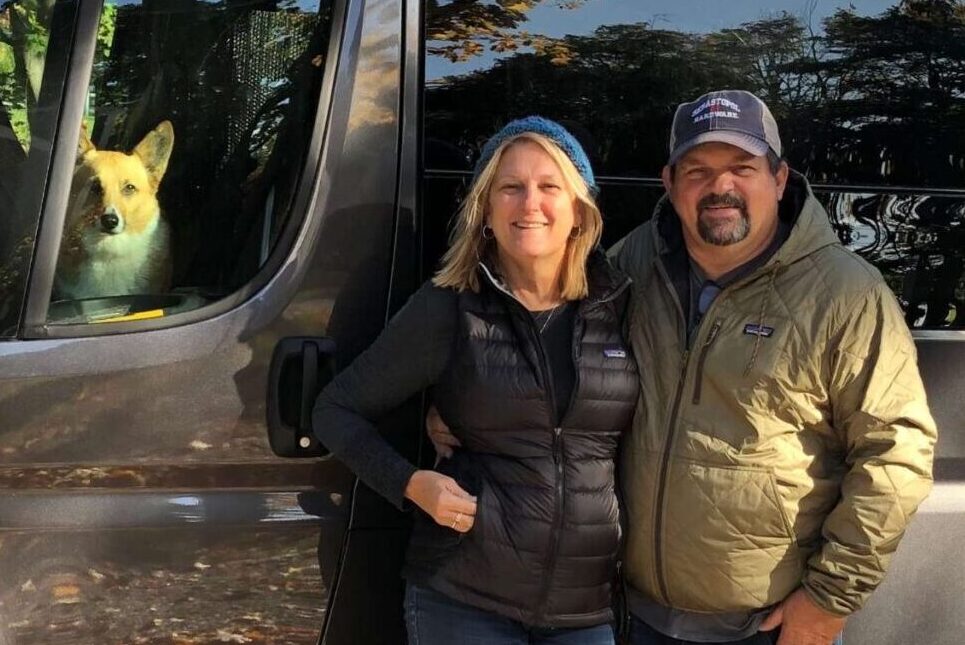 We're Paul, Nancy, and our Corgi Jake. We both worked corporate jobs in the office and in the field. We left our 2600 sq ft house to live on the road full-time in our RV. After 6 years of living fulltime in various campers we purchased a tiny geodesic dome house in northern Nevada. We travel as much as we can in our Winnebago camper van.
We travel and explore areas for the best foods, festivals, cooking methods, and more to use and share with you.
Since we live in a small home and travel in a van, a small kitchen is an everyday thing to us.
Hopefully, we can inspire you whether you're in a home, or living a nomadic lifestyle.
Get in touch
– Send us a message –