How to maintain cast iron cookware has been a question I think all of us have considered.  The truth is that it is much easier than one would think.  It can be as easy as cleaning a non-stick surface fry pan with the right tools.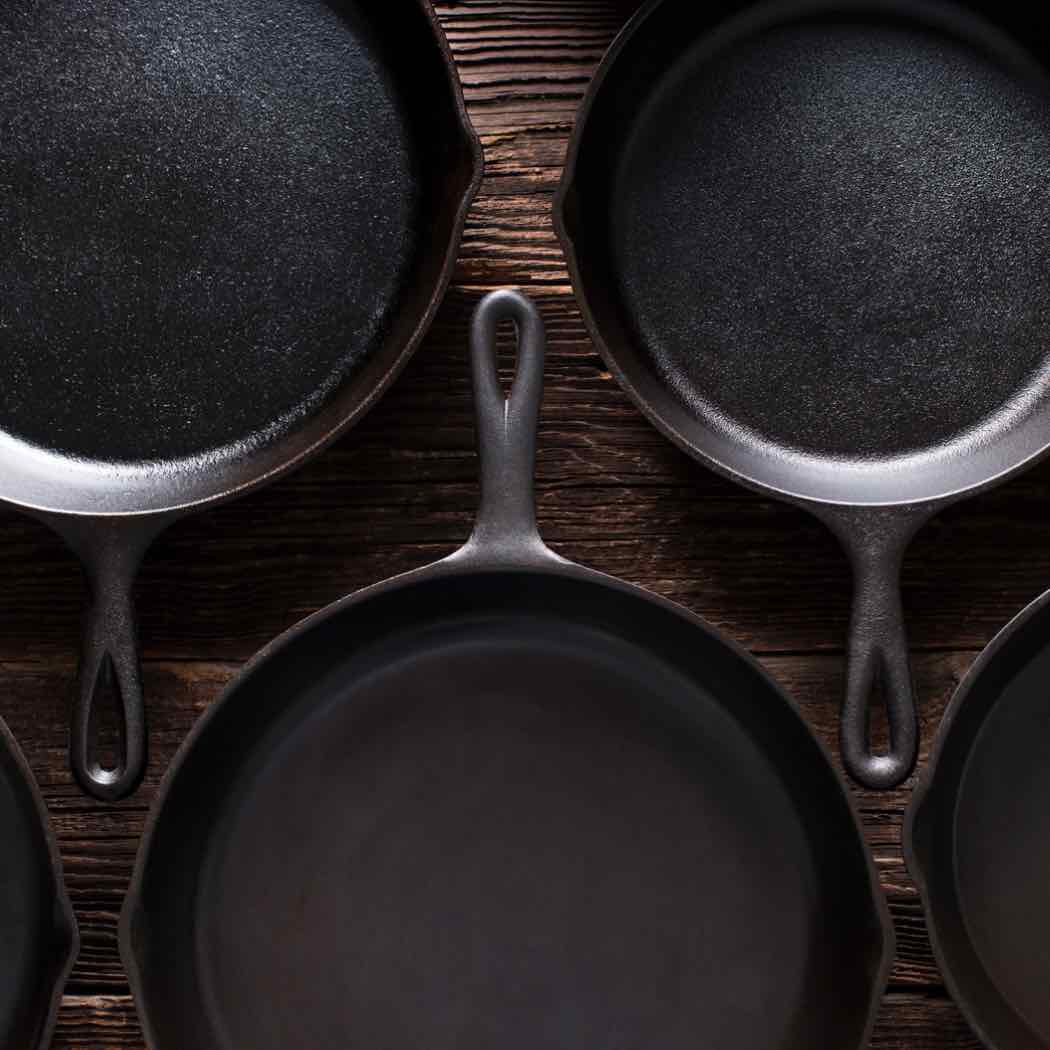 What is cast iron cookware?
Cast iron is a type of cookware made from cast iron material.  It's a durable, heat-retaining, and versatile material that has been used for cooking purposes for centuries.
This type of cookware has thick walls, is heavy, and has excellent heat distribution properties.
It's best known for its ability to provide even and consistent heat throughout cooking, making it easy to sear, brown, and caramelize foods.
Now, you might be saying that these types of cookware are way too heavy to be toting around in a small RV or van.  Yes, they are heavy, but they do make small pans that are not heavy at all.
| Disclosure: Please note this post may contain affiliate links. There is no additional cost to you – we earn a commission if you purchase using our links. We only link to products and companies we use and recommend.

Types of cast iron cookware
In the old days, you would have a couple of cast iron skillets to be able to cook or bake anything you wanted in the oven or over an open flame.  
In today's world, you can get cast iron cookware in all different types. Skillets, fry pans, dutch ovens, griddles, grill pans, and campfire pie irons.  All can be used on the stove (including an induction stovetop), put into an oven, and used over a campfire without any worries of damage to the cookware.

Cast iron cookware
Skillets or Frying Pans – These are flat-bottomed pans with low sides.  They are easy to work with because they usually have a nice-sized handle to move the cookware around.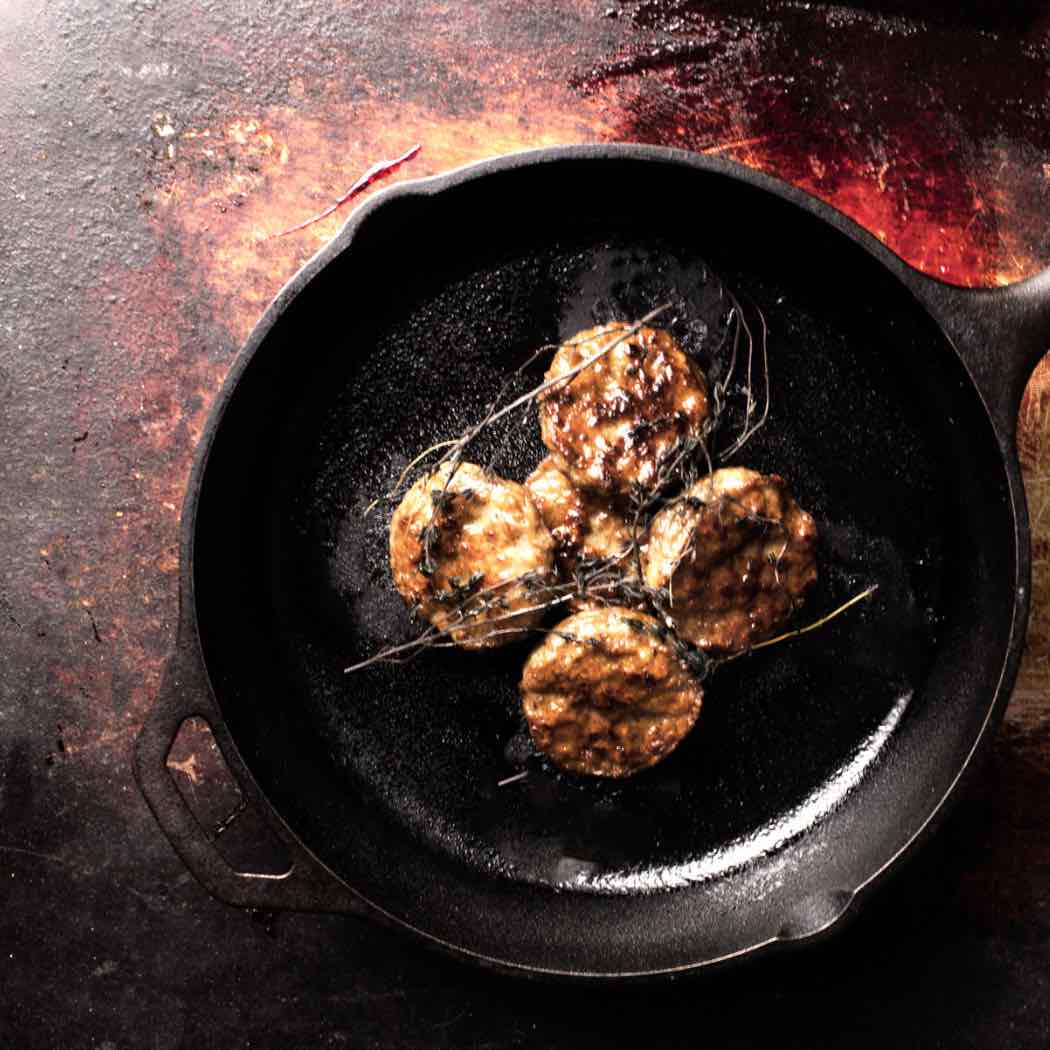 Dutch Ovens – The Dutch oven is a much deeper piece of cast iron cookware.  The walls of a Dutch oven are considerably thicker and come with a tight-fitting lid.  These are great for slow cooking, roasting, and baking over the flames.  They can be used on a stovetop or in an oven.  Anything can be made and baked over an open fire in a dutch oven.
Grill Pans – These cookware pieces are cool because they have ridges on the surface which simulates the grill marks made on a regular outdoor grill.
Griddles – The cast iron griddle has a smooth surface and is used to make pancakes, bacon, and eggs and cook up some cut-up veggies.  They are usually rectangles but can also be a circle.
Campfire Pie Pans – These are rather a unique cast iron devices that are two pieces hinged together.  This makes making sandwiches or any other type of fillings on bread easy.
Benefits of cast iron cookware
There are quite a lot of benefits to using cast iron cookware.
Heat Retention – These items heat up slowly and evenly.  They distribute the heat across the entire cooking surface, which helps make consistent cooking results.
Versatility – The best part of cast iron cookware is that it can be used on practically any surface.  They can be used on the stovetop, over open flames, in the oven, and on the grill.
Durability – Cast iron cookware is extremely durable and built to last a long time. It is resistant to chipping, cracking, and warping, making it a long-lasting investment in your kitchen.
Natural Non-Stick Surface – After you have properly seasoned cast iron cookware, the cast iron surface develops a natural non-stick covering.  Creating this non-stick surface helps reduce the need for a lot of oil or butter.
Adds Iron to Your Food – It's true; by cooking with cast iron cookware, you can actually add some dietary iron. Trace amounts of iron go into your food, especially when cooking items with more moisture and acidity.
Chemical-Free Cooking – The best part about cast iron cookware is that it has a natural non-stick surface, eliminating the need for chemical non-stick surfaces.
Maintenance
Cast iron cookware is a wonderful item to prepare your meals in, but it requires proper care to ensure it lives with you for many years.
Cleaning properly, regularly seasoning, and avoiding extreme temperatures will definitely help longevity.
There are specific methods to clean cast iron cookware effectively.  I learned this from Erica Hann with Trailside Table.  Erica is in her happy place when she is cooking over an open fire.  So it was perfect for her to come up with a maintenance system for all her cast iron cookware that was easy and efficient.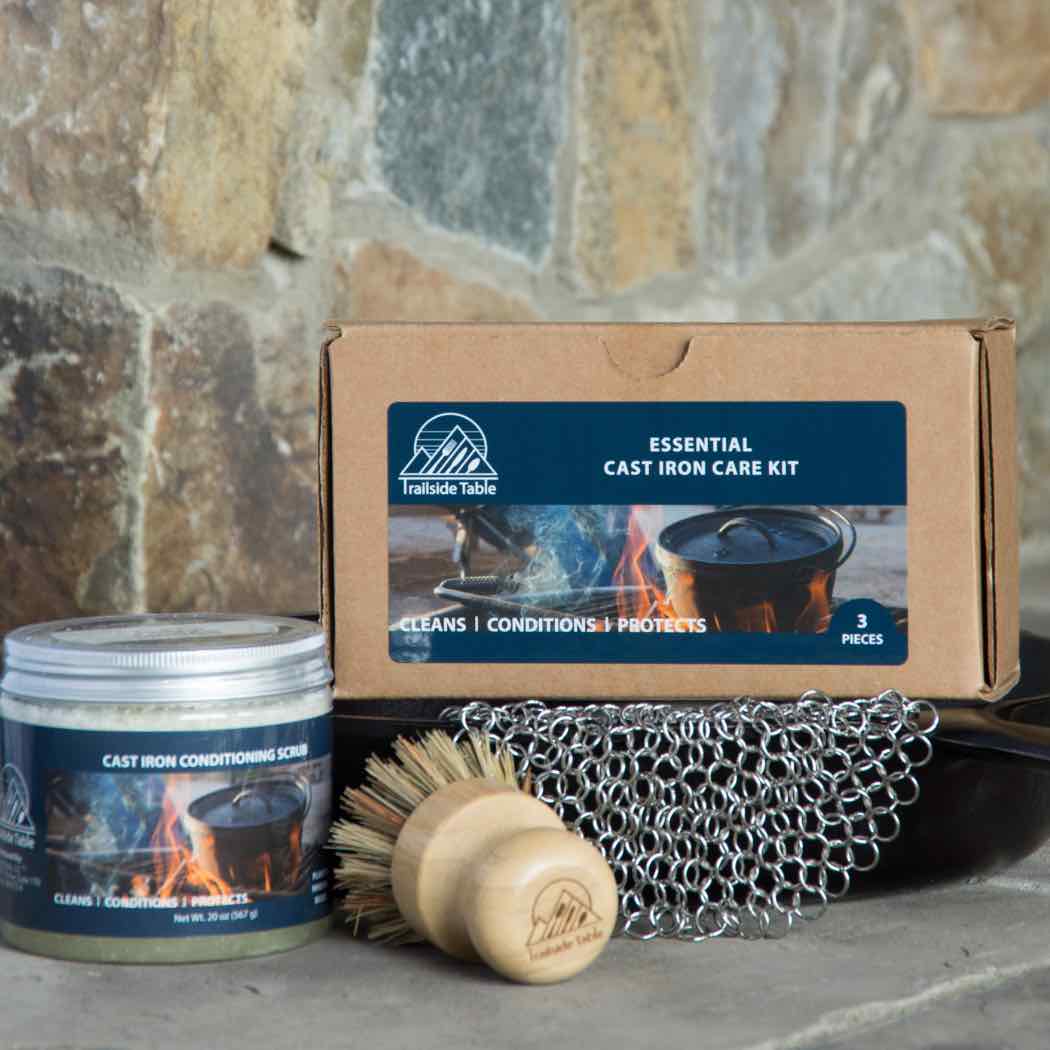 Erica's camp kitchen cast iron care program makes it so easy to keep your cookware looking perfect and ready for anything that you can come up with to enjoy around a roaring fire. 
To start your cookware on the path to wonderful cooking, it must be seasoned.  This can be done with the seasoning balm from Trailside Table.  Apply the balm to the cookware and heat it in the oven to properly season the cookware.  This should take about three treatments to properly season the cookware initially.  After that, once you are done cooking with the pan, you can just put a few drops of oil. 
How it works
The secret to properly handling and maintaining cast iron cookware is to avoid submerging it in water.
Allow the cookware to cool – When you allow the cookware to cool first before starting the cleaning process, you avoid possible damage and burns.
Remove food residue – Using a stiff brush or non-abrasive scrubber helps remove all the remnants of food and makes cleaning easier. You don't want to use abrasive cleaners, as they can remove all the seasoning you have built up.
Avoid soap – Another item that can damage the seasoning that you have built up on the cookware is the use of harsh cleaners or chemicals.  If you have a strong odor or the cookware is heavily soiled, then a dab of dish soap can be used, then rinsed, dried, and re-seasoned.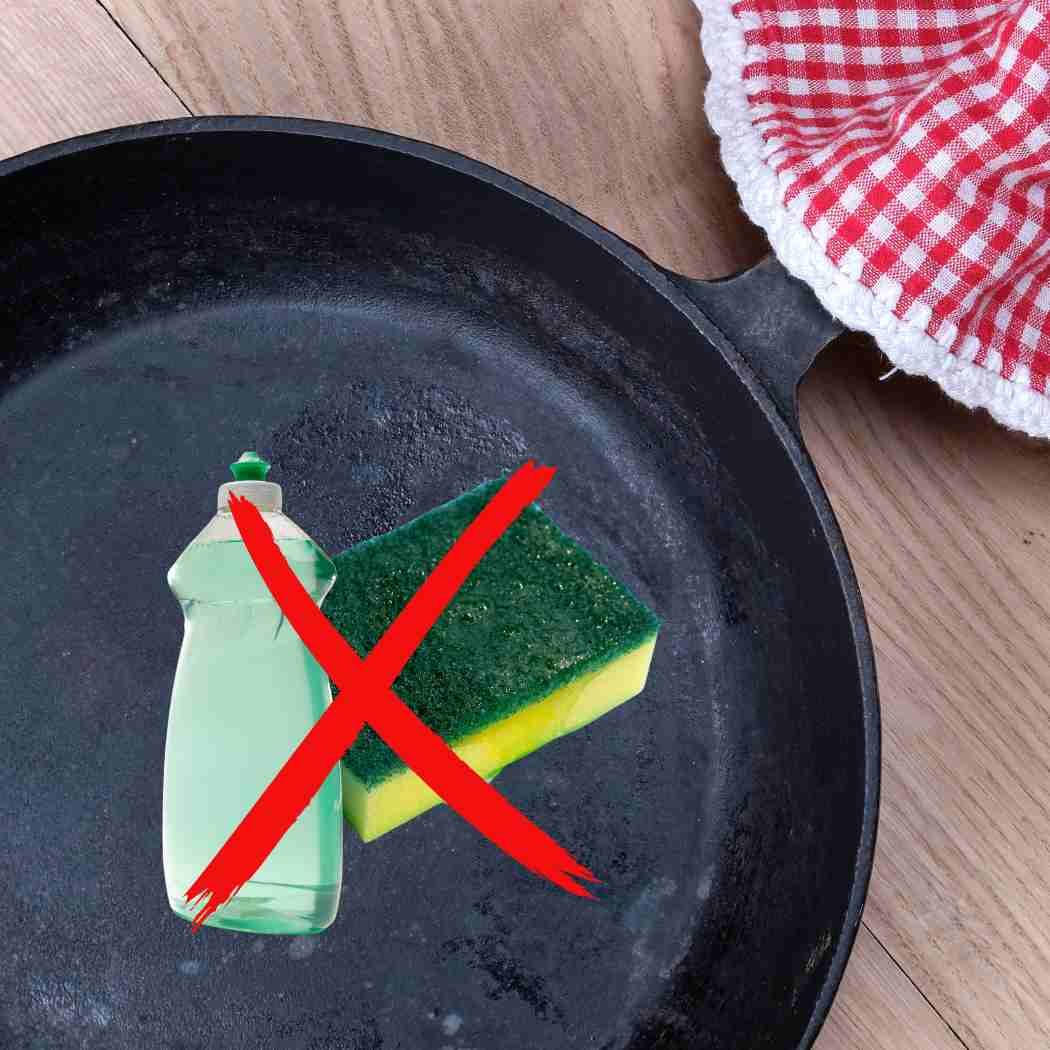 Rinse with hot water – After you have completely finished removing food debris and washing the cookware, you should thoroughly rinse it with hot water.  Whatever you do, don't submerge the cookware in water and leave it soaking for an extended period of time. This will cause rust damage.
Dry thoroughly – Once you feel the cookware is fully cleaned and rinsed, you need to use a clean towel to dry it thoroughly.  Moisture is nothing to play around with when it comes to cast iron cookware.
Apply a thin coat of oil – Use a high smoke points oil like vegetable, canola, grapeseed, or flaxseed oil is an excellent way to spread the oil over the entire cookware, including the handle. Use a clean paper towel to spread it over evenly. Afterwards, heat the cookware up again to polymerize the oil, creating a protective coating.
Store properly – Lastly, cast iron cookware should be stored in a dry place.  Consequently, if you stack multiple pieces, you should put a towel or paper towel between each to avoid moisture buildup.
As previously stated, cast iron cookware needs to have periodic re-seasoning done to maintain the non-stick surface and prevent rusting.
Methods of cleaning
I know of three common ways to clean cast iron cookware.  They are as follows:
Water and brush –  This is basic cleaning of larger more stubborn food particles.  Put some water in the pan and use a cloth or brush to clean the cookware.  After cleaning fully rinse and dry the cookware to make sure there is no buildup of rust.  Always apply a small amount of oil to make sure the seasoning of the cookware remains.
Salt Scrub – Most of the time a small amount of coarse sea salt or some of the Conditioning Scrub from Trailside Table with a touch of water is all you need to be able to remove food on the surface.  Don't forget to rinse and dry when completed.  
Chainmail Scrubber –  There are going to be times when you have some food that just won't come off the surface of the cookware with just a towel or brush and some water and salt.  That is the time to bring in the chainmail scrubber.  This is a loose chain pad that has just enough abrasion to help remove even the toughest stuck on food.
Finally
I was very fearful of the increased weight in any of our RVs or overland vehicles with cast iron cookware.  The secret to being able to enjoy the many benefits of cast iron without the worry of the extra weight is to always have some smaller pieces of cookware with you in your vehicle.  
Of course, if you have a larger RV you would have no problem bringing your beloved cast iron cookware with you for all those campfire adventures.  
We are now currently in a Winnebago Revel camper van so I have to make sure that I only bring my smaller skillet to be able to cook with.  It goes on the stove or the campfire.  
Undeniably, having a piece of your camping memories to pass down to generations is one of the joys of camping.
Related Reads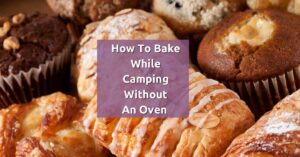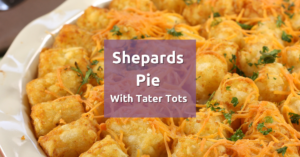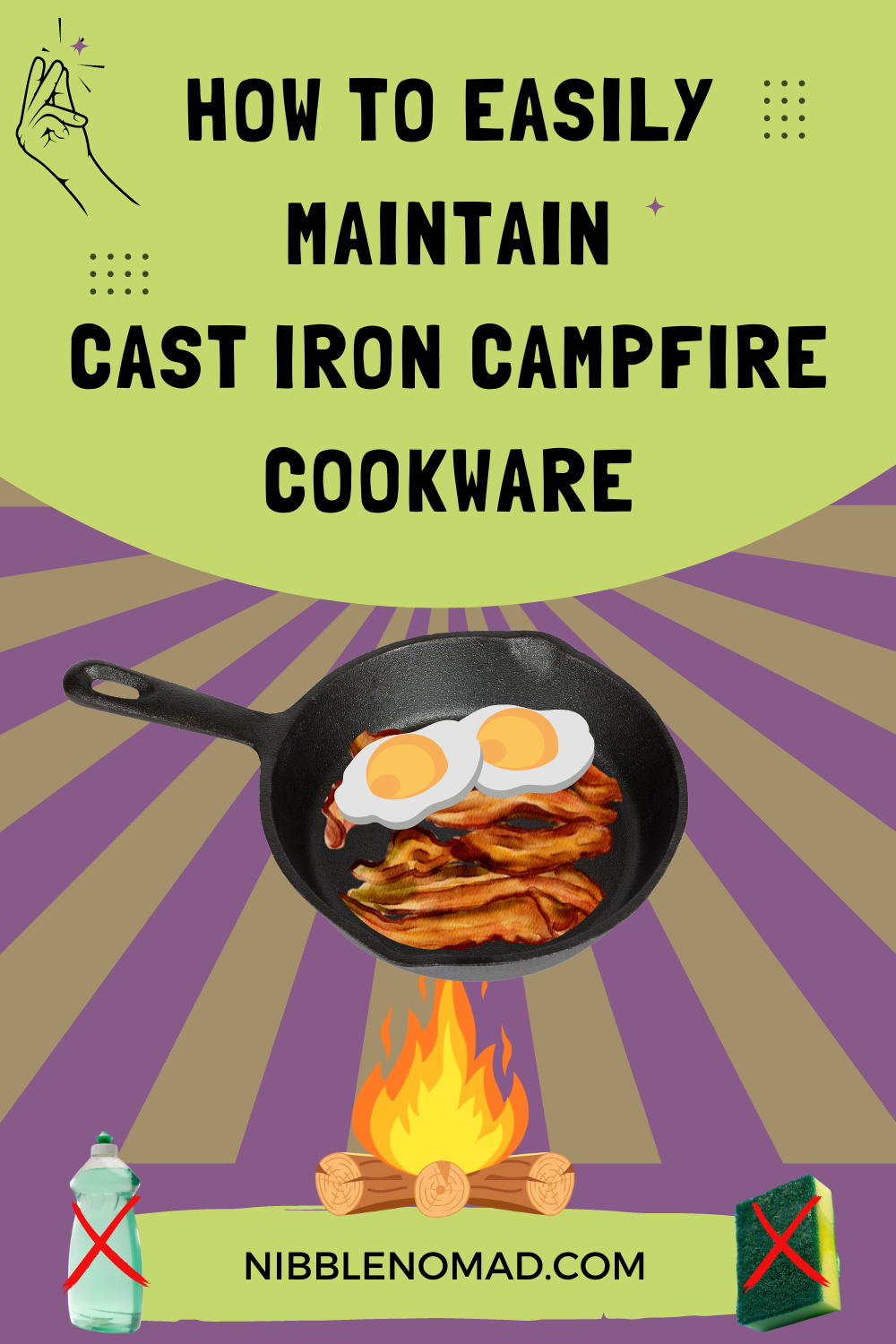 Nibbler Tip:  Remember that cast iron is metal cookware and it can rust very easily.  Undoubtedly, making sure that it is dry at all times and seasoned with oil or seasoning balm will make your cookware last for generations.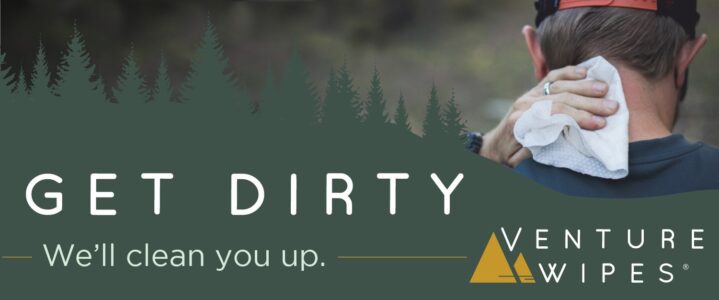 AMAZON DISCLOSURE:  This website participates in the Amazon Services LLC Associates Program, an affiliate advertising program designed to provide a means for us to earn fees by linking to Amazon.com and affiliated sites.