When we are watching a sporting event or at a campfire potluck, there's nothing better to pass around a party than a big bowl of hot chicken wings. If you don't eat meat or want something a little different, try Cauliflower Buffalo wings.  They are easy to make in a camper, even if you don't have an oven.
Chicken Wings
Paul and I visit our daughter in Southern California from time to time, and one of our favorite spots we always venture out to eat is this cute little wings place called Dirty Birds on the main drag in downtown Pacific Beach.
They must have at least 40 different choices of sauces to choose from. Then, once you pick the sauce you want, you have to choose crispy or not crispy wings, bone-in or boneless wings.
We used to sit there for hours just stuffing our faces with boneless chicken wings because eating the ones with the bone in takes too long.
Every once in a while, we like to eat a more plant-based diet.  When you want the taste of all those chicken wings but don't want to eat chicken, we found the next best thing—cauliflower wings.
Try putting the cauliflower buffalo wings into a corn tortilla for buffalo wing tacos!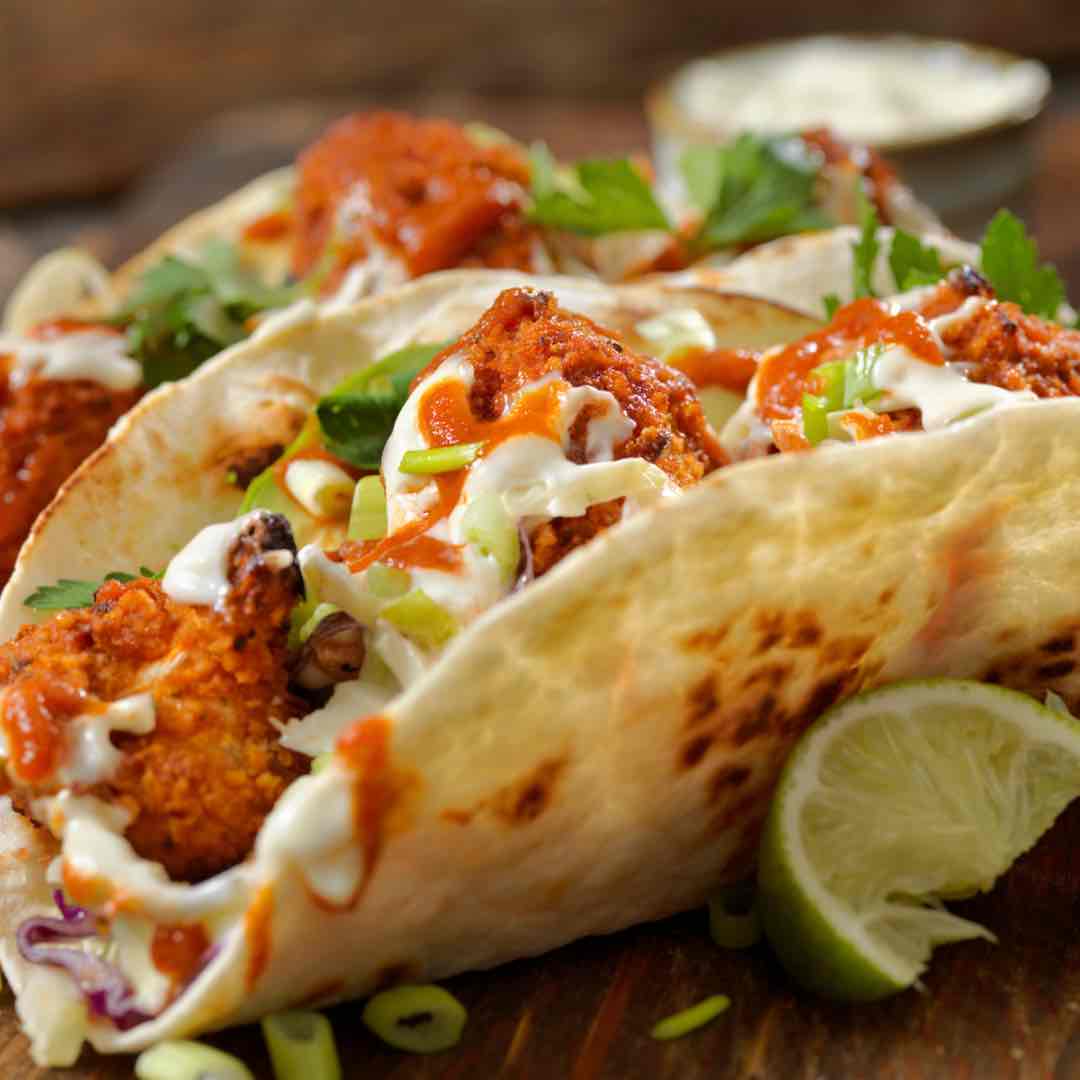 | Disclosure: Please note this post may contain affiliate links. There is no additional cost to you – we earn a commission if you purchase using our links. We only link to products and companies we use and recommend.
Varieties
As I said, the place we used to go to had so many varieties to choose from. You can get some hot, some mild, some sweet.
If the cauliflower is now the main feature instead of the chicken in our 'wings,' then all the same sauces can still be used.
Paul likes the crispy kind of wing with spicy sauces, and I tend to lean more toward the classic wing with a basic mild sauce. Now, all we had to do was think about the sauces and coatings to make them perfect.
Background of wing​s
Chicken wings have been around for a long time.  The actual introduction to Buffalo Chicken Wings is attributed to Buffalo, NY, in the 1960s. They started becoming popular in the 80s and 90s around the country.  
They are a great party favorite for lots of occasions like sporting events or potlucks at campfire parties.  
Background of cauliflower
Cauliflower has been around for many centuries.  It has been made as a side dish and even a main course.  Normally, the cauliflower is boiled or steamed to cook it enough to put some butter or cheese sauce on it.  We have been big fans of cauliflower for many, many years.
When the vegan and vegetarian way of eating started really picking up speed, it became even more popular.
I have done many recipes with cauliflower and loved every one of them, but I wanted to expand on my uses of this wonderful vegetable.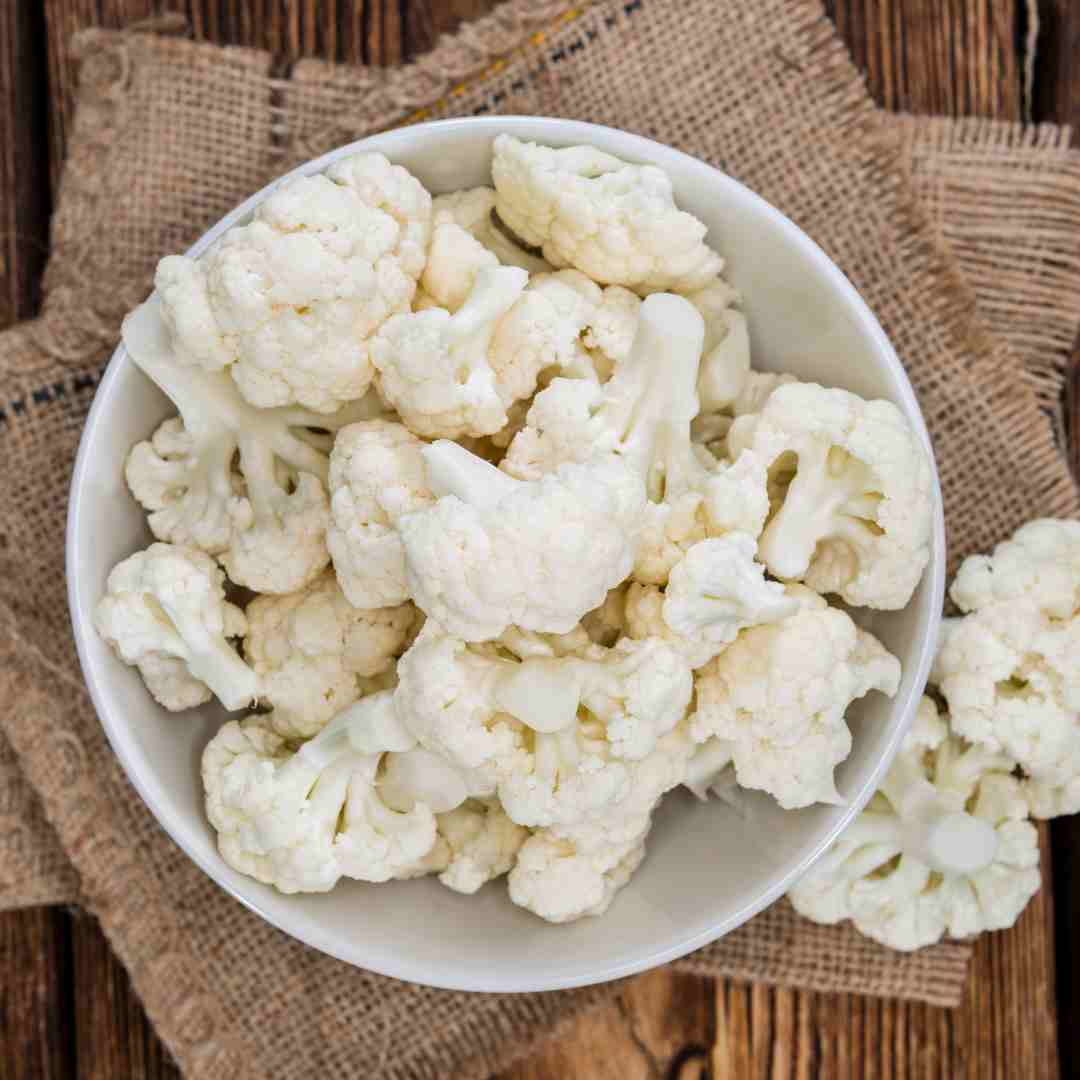 Cooking in an RV without an oven
Cooking in an RV or camper van can be challenging because of the need for counter space, and trying to make something that would require a full oven makes it even harder.
Making wings nice and crispy is easy when you have a full-size oven, but what do you do when you don't have one? There are alternatives to not having an oven to cook with. 
A lot of times, when you make cauliflower wings, they become too mushy.  That is because you cut the pieces too big.  They need to all be cut into the same small bite-size pieces to give them all time to crisp up.

Air Fryer
The air fryer has become my favorite appliance to use when I am in my camper van.  It's nice and small and doesn't take very long to cook things so it doesn't use a lot of electricity.  As we know, you have to think about that when out on the road constantly. 
Most people think about an air fryer for just making frozen sweet potato fries because it is so easy, but they are for much more than that.
Using an air fryer is a great way to make Cauliflower wings because it is like having a small oven on the counter.  They all come with a rack at the bottom that you can use.  
When I make my cauliflower wings without batter, I just put them into the air fryer on the rack so air can circulate around the food and really crisp them up nicely.
If you like your cauliflower wings breaded or with a batter to give them a more coated flavor, then I would take the rack out and air-fry them right on the bottom of the basket.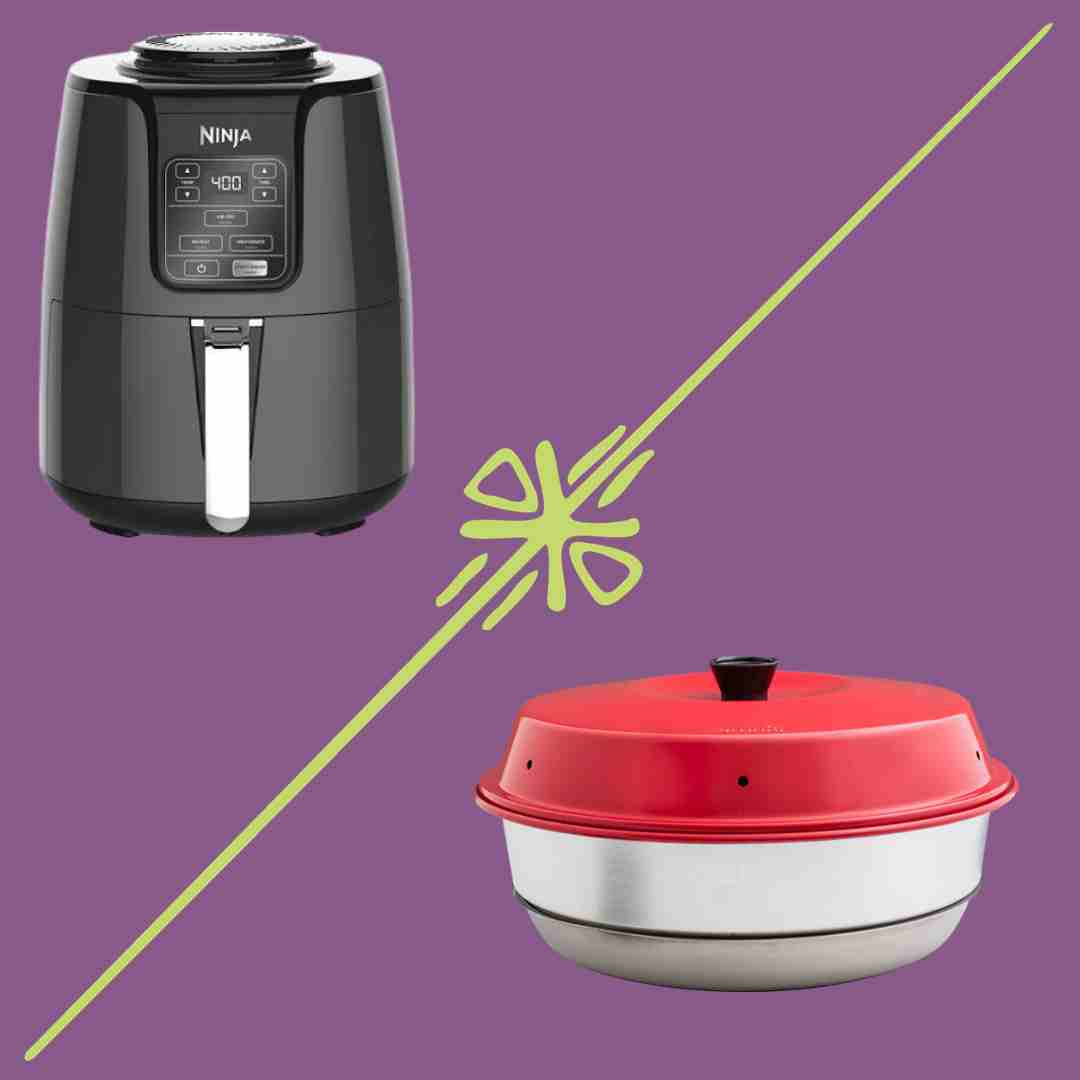 Omnia Oven
An Omnia oven is a Swedish product that is making a big splash in the recreational vehicle space.  It's because it is actually a small oven that is put on the stove to let the heat come up through the middle and circulate around your food, just like an oven.  
The Omnia oven is the best way to make cauliflower Buffalo wings because it is just like putting them in a conventional oven.
When you put them into the Omnia oven, you can make them with or without the batter. That works well either way because there is a solid bottom to the oven so that nothing will spill out.

Other Options
Of course, there are other ways to cook while on the road that can be an option for cauliflower Buffalo wings.
Another way is to use portable grills to grill the wings before you mix them in any of the sauces.  If electricity is an issue, then this would be a good choice.
If energy is not something you need to consider, then using electric griddles is also an option.
The Sauces
There are many sauces to choose from for cauliflower wings, just like chicken wings.  
You can make all the same sauces that you would normally use.  Hot Franks sauce, mild, sweet, spicy, sticky Korean sauce, garlicky, or even teriyaki sauce.  
They all work well with cauliflower wings.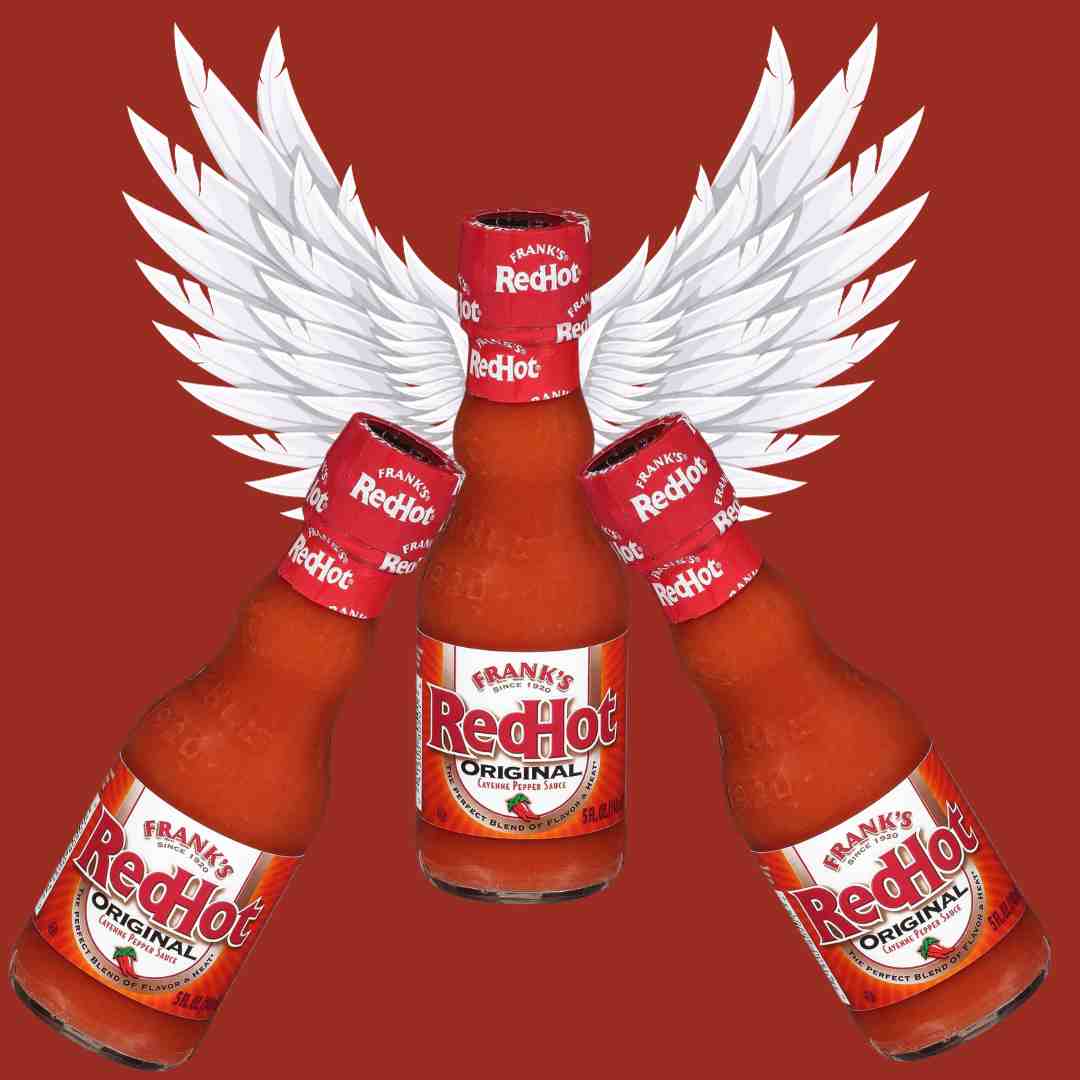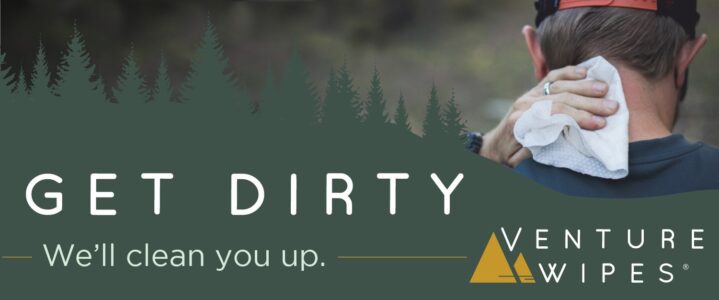 Nibbler Tip:  Remember, if you want to really make it easier, just buy some sauces to mix the wings instead of making the sauce.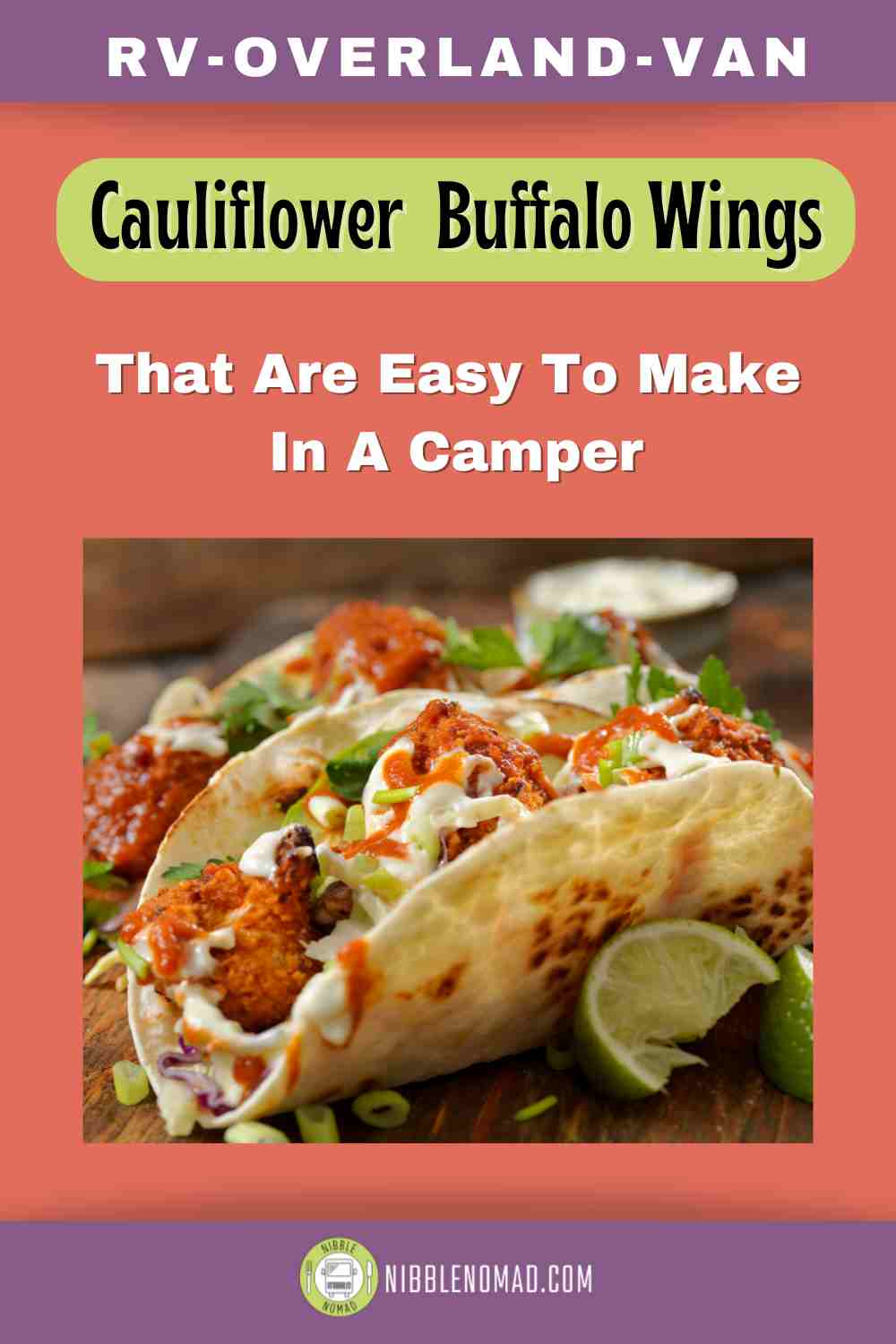 Finally
After a long day of driving on a road trip to a new destination, having a quick, healthy meal or snack is always a good idea. Making these cauliflower buffalo wings is quick and easy.  
The best part about making cauliflower buffalo wings is that you can make as many as you want, so you don't have too much food.
Related Reads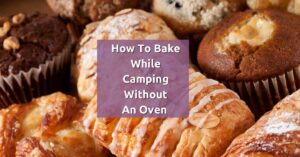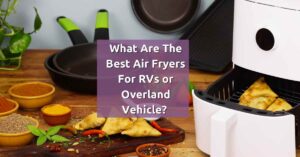 AMAZON DISCLOSURE:  This website participates in the Amazon Services LLC Associates Program, an affiliate advertising program designed to provide a means for us to earn fees by linking to Amazon.com and affiliated sites.
Faux Wings
Equipment
air fryer

Omnia oven

griddle or frying pan
Ingredients
Basic
1

large head

cauliflower

chopped to bitesize pieces

1

cup

Frank's Hot Sauce

more or less according to the heat level you can stand

salt and pepper

to taste
Crispy
1

large head

cauliflower

chopped to bitesize pieces

2

cups

almond flour

any flour that you like works

1

cup

Frank's Hot Sauce

more or less according to the heat level you can stand
Instructions
Basic wings
rinse the cauliflower and cut into bitesize pieces

pat dry with towel to get as much water out as possible.

roll the pieces in the hot sauce and place on a sheet pan

bake for 15 minutes then turn for another 15 minutes
Crispy wings
rinse the cauliflower and cut into bitesize pieces

roll in flour and then bake for 10 minutes then turn for another 10 minutes

now roll the pieces in the hot sauce and return to the oven for 10 more minutes each side.