Camping kitchen gift ideas can be both practical and thoughtful. 
Whether for the kitchen or camping in general, these ideas are great for the needs of people on the move.
Compact Camping Kitchen Gift Ideas
Well, when it comes to being able to do easy or complex meals while camping, having some cool compact appliances can help.
Portable Coffee Maker – This is an excellent gift for that coffee enthusiast on the go. The Aeropress Go Travel Coffee Kit is an excellent small portable coffee maker that is good for a camper and perfect for a backpacker. All the parts are stored back in the container, making for a perfect compact appliance.
Portable Grill – If you know someone who loves cooking outside, the Cuisinart CGG-059 Grillster is a campers' favorite. This grill needs no assembly. Just go out there and start grilling!
Camping Stove – A lightweight, portable stove is the perfect way to take your day-to-day camp cooking outside. The Coleman Classic 1-Burner Butane Stove is the one we would suggest.  
Solar-Powered Oven – The GoSun Portable Solar Oven is a great way to be able to cook without any heat source except the sun. This little portable oven is very compact, all fitting together in a convenient tote bag.
Compact Blender – If you're looking for a really cool portable blender, check out the Cuisinart RPB-100. A USB-chargeable compact blender that doubles as the to-go container.  It's great for a tasty smoothie before you take off for a hike in the great outdoors.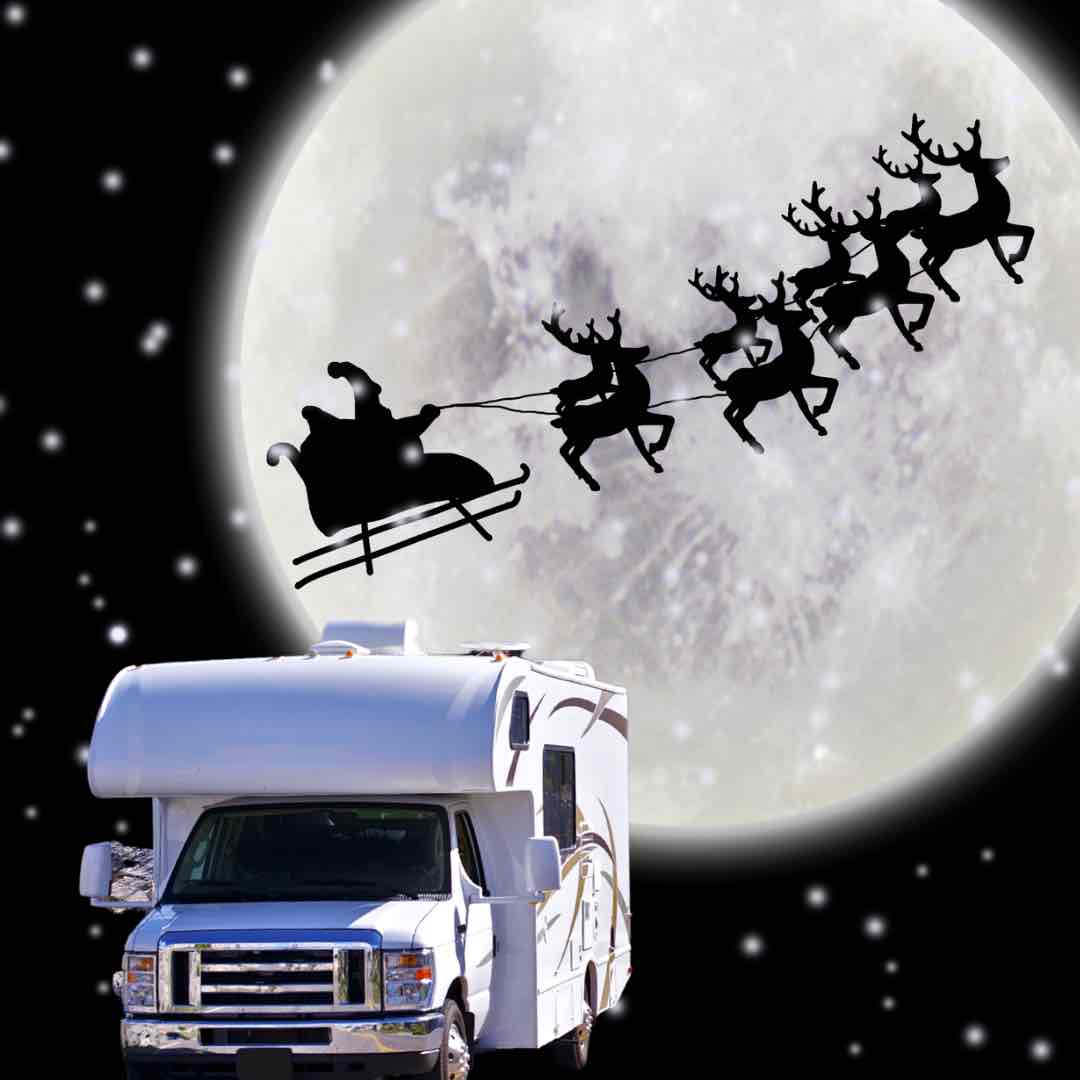 | Disclosure: Please note this post may contain affiliate links. There is no additional cost to you – we earn a commission if you purchase using our links. We only link to products and companies we use and recommend.

Small Camping Kitchen Gift Accessories
Pot Holders – When it comes to pot holders for nomads, the best way to go is silicone, heat-resistant and flexible. This makes them easy to roll up or fold for storage. The Walfos Silicone Trivet Mats and Pot Holders are great for camping because they can be used for lots of different jobs at the campsite.
Multi-Tool – One of the easiest, most compact accessories for a nomadic traveler is the Gerber Gear Armbar Cork Multi-Tool.This is a great tool because it has eight different tools in 1. You get a 2.5″ blade, scissors, prybar, bottle opener, can opener, corkscrew, foil cutter, and hammer all in one tool.
Compact Portable Grater – Having the ability to grade all your cheeses, spices, and vegetables at your campsite with a foldable grater is such a space saver. The OXO Good Grips Multi Gater is just what the doctor ordered.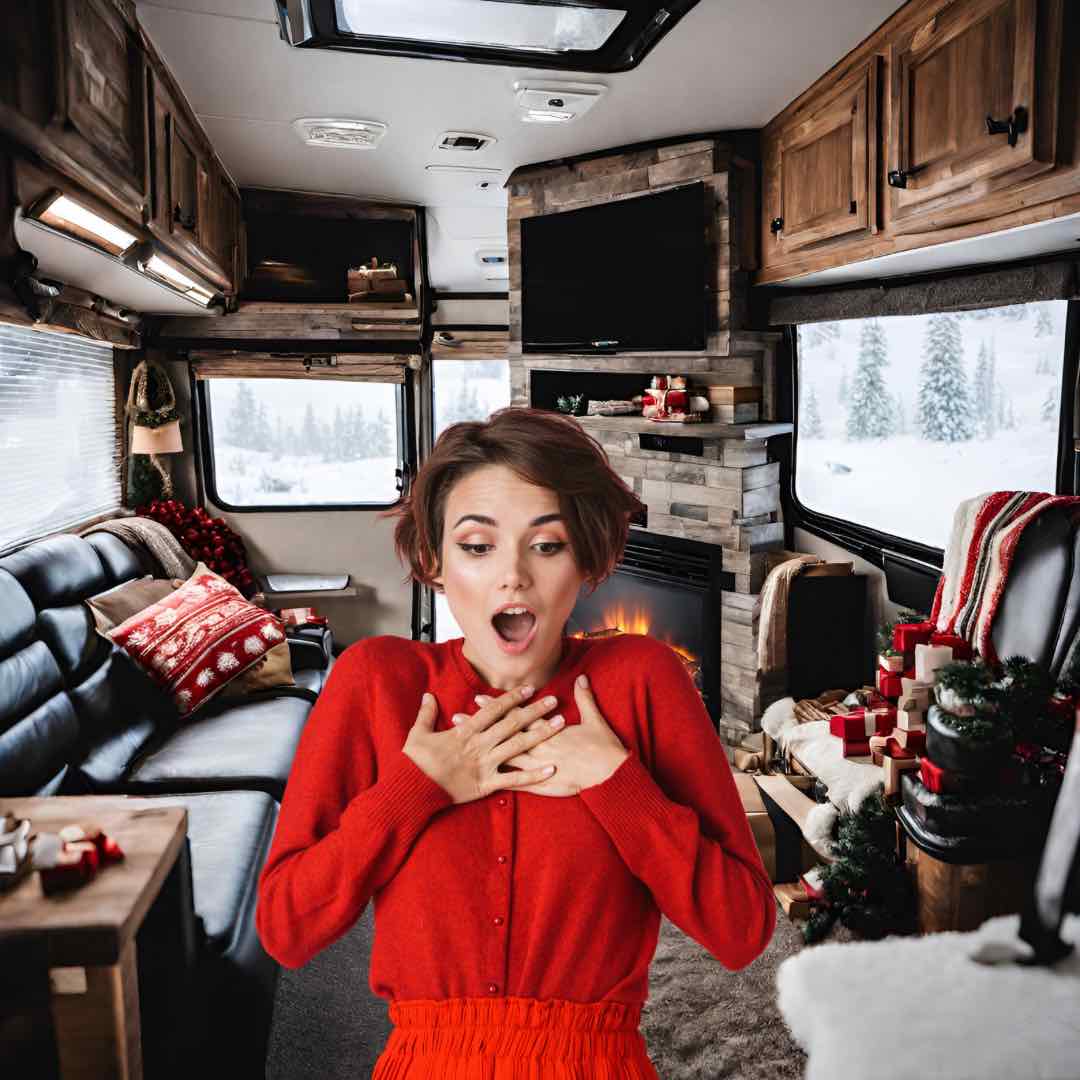 Clip-On Strainer – When I am camping in our camper van, I really don't have enough room in my small van for any extra kitchen gadgets. The Kitchen Gizmo Snap and Strain is the perfect solution. Just snap this compact gizmo onto any pot.
Collapsible Mixing Bowls – One of the best space-saving items for a small kitchen is a set of collapsible mixing bowls. These Collapse-It Silicone Bowls are there when you need them and collapsed and stowed away when you don't.  
Manual mini food processor – When it comes to chopping vegetables (especially onions), I don't have the time or the extra tears. That's why I love the Ourokhome little mini-chopper. I just drop an onion in and pull the cord to spin the blades, and it's beautifully minced.

Mini Compact Camping Kitchen Gifts
Water Purifiers – Water filtration straws for clean drinking water during outdoor adventures make you feel better about having safe water at your fingertips. The LoGest's Prepper Supplies Portable Water Filter Straws are small enough to put in your backpack and be ready if you run out of fresh water.
Headlamp – As we all know, when we are camping in the great outdoors, there are times that you need to venture out at night. There's no better way to cook outside in the evening than with a powerful GearLight LED Headlamp to light the way.
Collapsible Water Bottle – When space is a premium in your camper or backpack, the Special Made collapsible water bottle fits nicely into the smallest nook in your rig. When collapsed, it is the size of a tuna can, so it's easy to take it everywhere you go.
Lantern –  If you don't want to wear a headlamp while cooking outside, then the answer is a LuminAID Solar Lantern. These things are great because when you want to use it, all you do is blow it up and let the sun charge it for hours of light at night.  
Folding Measuring Cups and Spoons – To save space in your small kitchen, don't forget collapsible measuring cups and spoons by Leeplya. I have a set of these collapsible measuring devices in my camper van and also in my house. Space saving for everyone.
Portable Essential Utensils – The KissAir Portable Kitchen Utensil Organizer is the perfect gift for the adventurer. This little compact bag is filled with a spatula, ladle, tongs, knives, scissors, cutting board, and cutlery.  
Spice Tins – Because most camper vans or other small campers don't come with a lot of drawers, this little Talented Kitchen Magnetic Spice Tins kit is the best answer to the question, where do I put the spices?  
Compact Timer – Using a cooking timer can save you many meals that become overcooked and trashed. Having this H&S Digital Kitchen Timer with a magnet on the back makes it easy to keep your timer close to the food being cooked.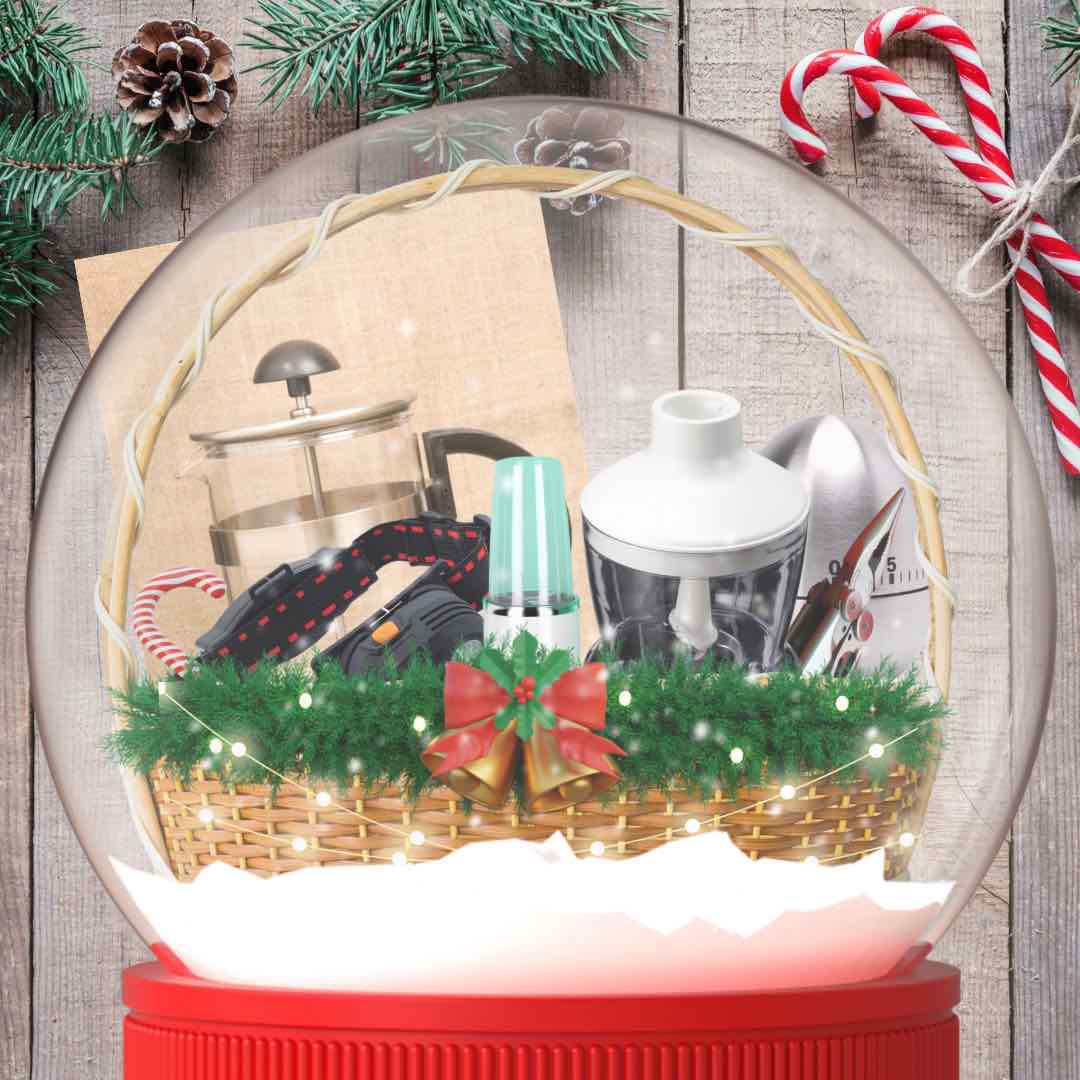 Small Food for Camping Kitchen Gifts
Coffee – Sometimes, when you want a cup of coffee and don't want to take out the entire coffee maker. That's the time for some single-serve instant coffee packets from Mount Hagen. Paul has looked for a good instant coffee for years, and this one has passed his test.
Nuts and Dried Fruit – When it comes to a great little stocking stuffer, there's nothing better for the nomad in your life than the Gourmet Nut and Dried Fruit Assortment from Oh Nuts! Something for everyone.
Growing Herbs – One of the most enjoyable things we do when we are out on the road is to grow our own little herb plants. This little indoor herb starter kit from Farmer Valley is a great way to be able to stay small and compact but also have the ability to have fresh herbs on the road. 
Tea Sampler – I love a good cup of tea in the morning and throughout the day. A By the Cup Tea Sampler by Twinings is a wonderful gift to give your nomadic friend or family member. Easy to take on the road to be able to bring calm to your day.
Cutting Board – What's more fun than having friends over for a potluck around a campfire? Need the perfect gift for the cheese lover in your life? The Bamboo Cheese Board and Knife Set from Yibidys is the answer. Compact and easy to stow for those travel days.
Spice Blends – Everybody uses spices of some sort when they cook, and nomadic cooking is no different. This diverse organic spice blend selection by Cpiseis is perfect for people who travel because it gives you a little of everything. This way, you don't have to carry all those full bottles of spices in your small camper kitchen.
Finally
Always remember that size is important when you are looking for food and camping-related gifts for someone in your life.
Traveling or living in an RV with a small kitchen can be a challenge when it comes to preparing tasty, healthy meals while camping. 
That's why all these suggestions are made for nomads living with small cooking areas.  

Nibbler Tip: It's best to figure out what type of camping a person does before you decide on any nomadic kitchen gifts. Whether it's traveling in a large motorhome or backpacking with a tent. Nomadic food-related gifts are always appreciated to make the outdoor experience more fun.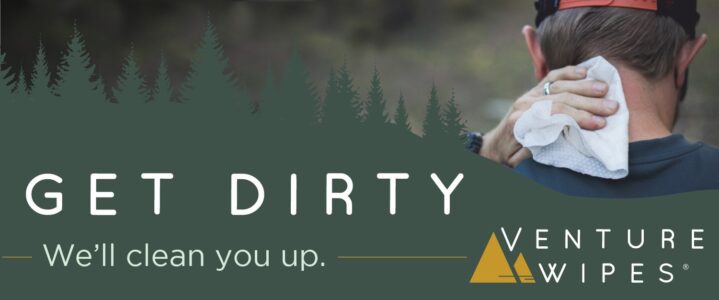 Related Post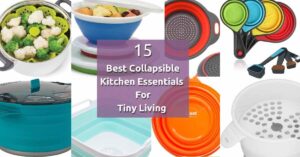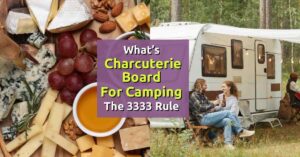 AMAZON DISCLOSURE:  This website participates in the Amazon Services LLC Associates Program, an affiliate advertising program designed to provide a means for us to earn fees by linking to Amazon.com and affiliated sites.