Where is the best food in and around Quartzsite, Arizona? This is a question that most people ask around January of every year.
This guide to restaurants and grocery stores in Quartzsite and the surrounding areas will help answer your questions.
Quartzsite, Arizona, is a small town in the Sonoran Desert. It's known for its unique character, as well as a very popular destination for RV and camper van travelers as a snowbird location.
Even though it is not a large metropolitan area, there are still great places to eat and shop in the town itself and in the surrounding areas. 
Keep in mind that operating hours may vary, so it's a good idea to check with the restaurants for their current hours and specific menu items.
Where to eat good food in and around Quartzsite
One of the most popular places to gather with old and new friends for a  great Italian meal is Silly Al's Pizza. You can get, in my opinion, one of the best pizzas in the area. They also offer other excellent Italian dishes to enjoy. The atmosphere is the perfect place to catch up on what's going on with your friends and talk with some new ones.
Another familiar place to grab a great meal is the Mountain Quail Cafe. It's really the only cafe/dinner kind of place in the small town. This cafe serves home cooking all year round and has daily specials. Paul and I stop there when we are snowbirding in the winter, as well as if we happen to be driving through.
Now, this one is really quirky. The Quartzsite Yacht Club is a really fun place to grab a bite to eat and dance to some local music. I know you're probably saying, why a yacht club in the middle of the desert? It started as a joke, but is really a cool place. You can buy a membership that can be used all over the US, but it is not required to be a member to experience this club.
If you're looking for good hometown cooking, try Times 3 Family Restaurant. They serve all-American diner food like burgers, Mexican cuisine, breakfast choices, and everything in between.
When you go to Quartzsite for the big RV show or the Gem show, you have to stop at the local bar and grill within Tyson Wells. Beer Belly Adult Day Camp is a really fun place to have a fantastic burger and a beer and listen to local music. This outdoor venue is at the entrance to the big tent and RV show. If you don't eat or have a drink anywhere else, make sure you stop in and say hi to the wonderful staff.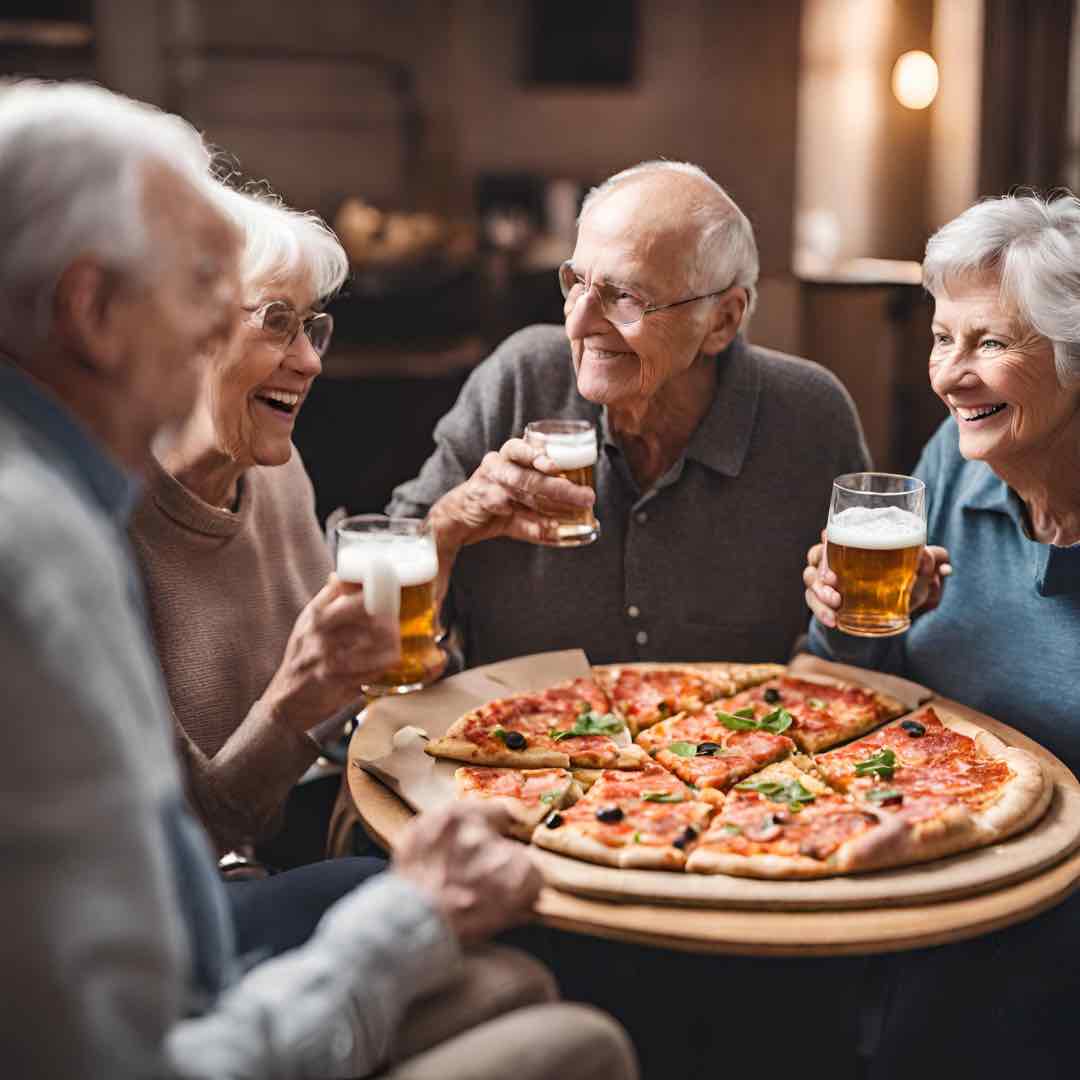 | Disclosure: Please note this post may contain affiliate links. There is no additional cost to you – we earn a commission if you purchase using our links. We only link to products and companies we use and recommend.

Fast food in and around Quartzsite
If you are just in the mood for some quick fast food in Quartzsite, you won't be disappointed. 
The Taco Bell has taken over in the Pilot Flying J Travel Center, where the Dairy Queen used to be. Sad to see the DQ go, but the Taco Bell does have a great selection of that ever-popular treat, ice cream. They, of course, all the rest of the regular options that all the other branches have.
Of course, there is a McDonald's in Quartzsite for you to get that familiar fast food that is sometimes a nice, trusted comfort food. It's right down the street from the Pilot Travel Center.
In the Loves Travel Center, you have both a Subway for great sandwiches and Chester's Chicken for some hot, comfy fried chicken.

Grocery stores in Quartzsite
If you don't want to eat out every night, you might want to make your own meals. It's always best to bring as much food with you when you camp in Quartzsite. 
Sometimes, you need to pick up some ingredients that will complete your home-cooked meal. That's where the local grocery stores come in handy.
The Roadrunner Market, which is right on the main street of Quartzsite, is a very nice, clean grocery store. They are fully stocked with a full meat, poultry, and seafood section, as well as produce and dry goods. 
Paul and I have gone there many times to grab a quick sandwich before heading out on an adventure in the desert.
Coyote Fresh Foods is another grocery store option in Quartzsite. This one is also right on Main Street. It has all the main sections of a grocery store in a larger town. The bakery section of this store carries Paul's favorite Bear Claws for breakfast.
There is a Family Dollar in Quartzsite that carries food items. If you like to go to a smaller store for little things like milk, eggs, and bread without having to search up and down in a traditional grocery store, then this is a good spot. They don't have a large food section like a bigger store, but for the essentials, it's perfect.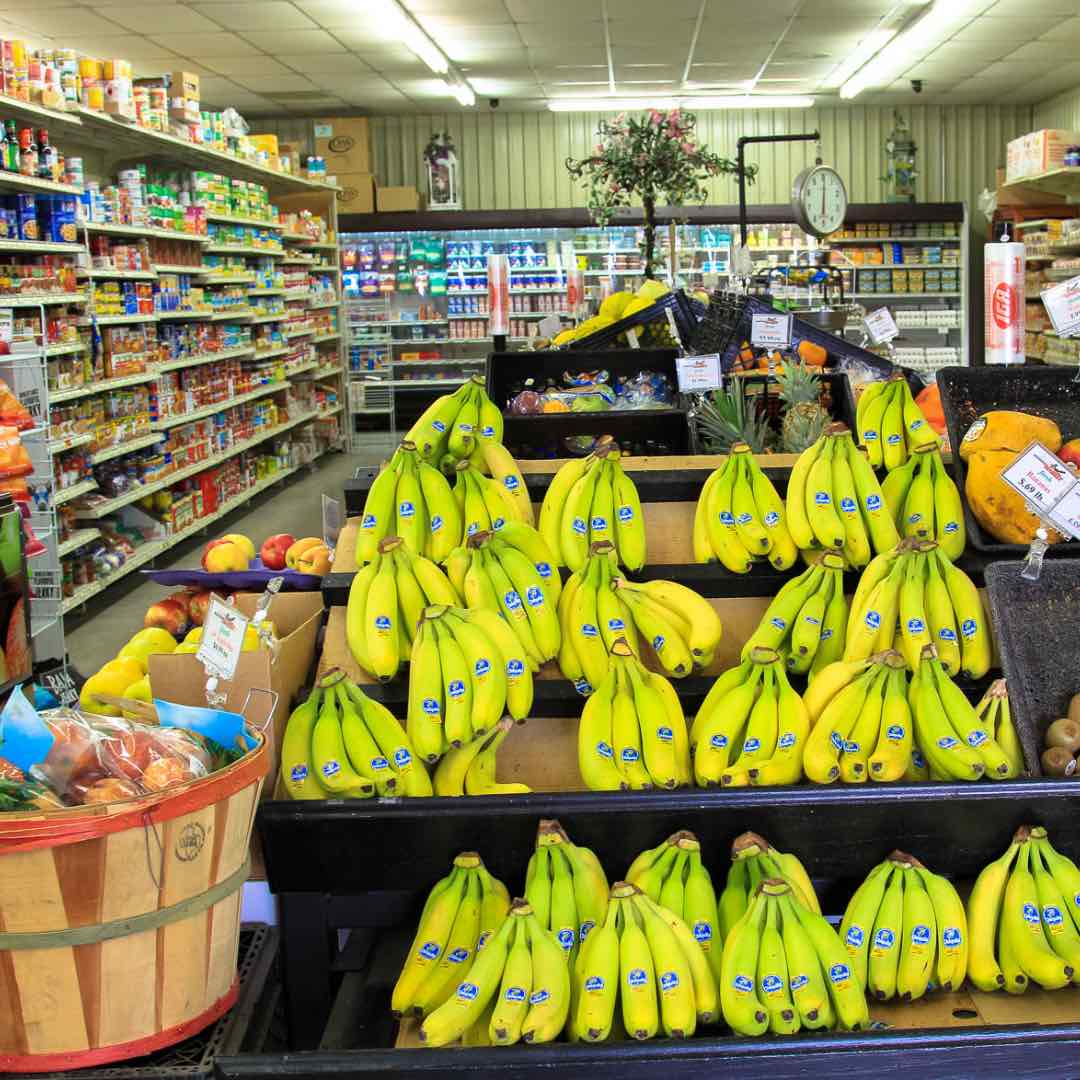 Food shopping outside of Quartzsite
If you are looking for a grocery store larger than the local ones within Quartzsite, you can venture to Blythe, California. This good-sized town is a short hop East of Quartzsite on Highway 10.  
There, you will find an Albertsons with all that a large grocery store chain would have.  
Another great place to get all your meal and party food items is Smart and Final. I love a nice Smart and Final because they have everything I need in larger sizes that are great for group gatherings.
If you go North of Quartzsite on Route 95, you will find the town of Parker, Arizona. This is a much larger town than Blythe, California. It's right on the Colorado River, bordering California. This town has a Safeway and a Walmart Super Center. 
They also have some smaller local grocery stores like La Paz Foods and Food City (which is owned by Basha's).
After you have gotten all your groceries, and can't think of something to make.  Don't forget that you can always ask for help from ChatGPT.  Just put in the ingredients you have, and ChatGPT will suggest recipes using those ingredients.  It's like having millions of cookbooks at your fingertips.
If you're a fan of curry as Paul is, there is a great hidden spot in Parker. Dee's Curry, it's one of the best in the entire area. No web site but they have a FB page, here's the address!
1317 W 14th St
Unit C
Parker, AZ 
The Desert Bar, also known as Nellie E Saloon
The coolest place to grab a meal and dance to some great local bands is the Desert Bar. This is not technically in Quartzsite but is in the nearby desert North of Parker, Arizona.  
This is a one-of-a-kind destination for sure. It's a remote, seasonal bar and restaurant that is built on an old mining camp that you can only get to on a very rocky dirt road. It is a very rustic place built with reclaimed materials and is totally off-grid. 
This Wild West atmosphere offers live music, great food, and the best scenery you will find in the desert. Just getting there is part of the experience.
They offer burgers, Mexican food, vegetarian options, and lots of alcoholic and non-alcoholic beverages.
Always check ahead, as the menu items do change from time to time.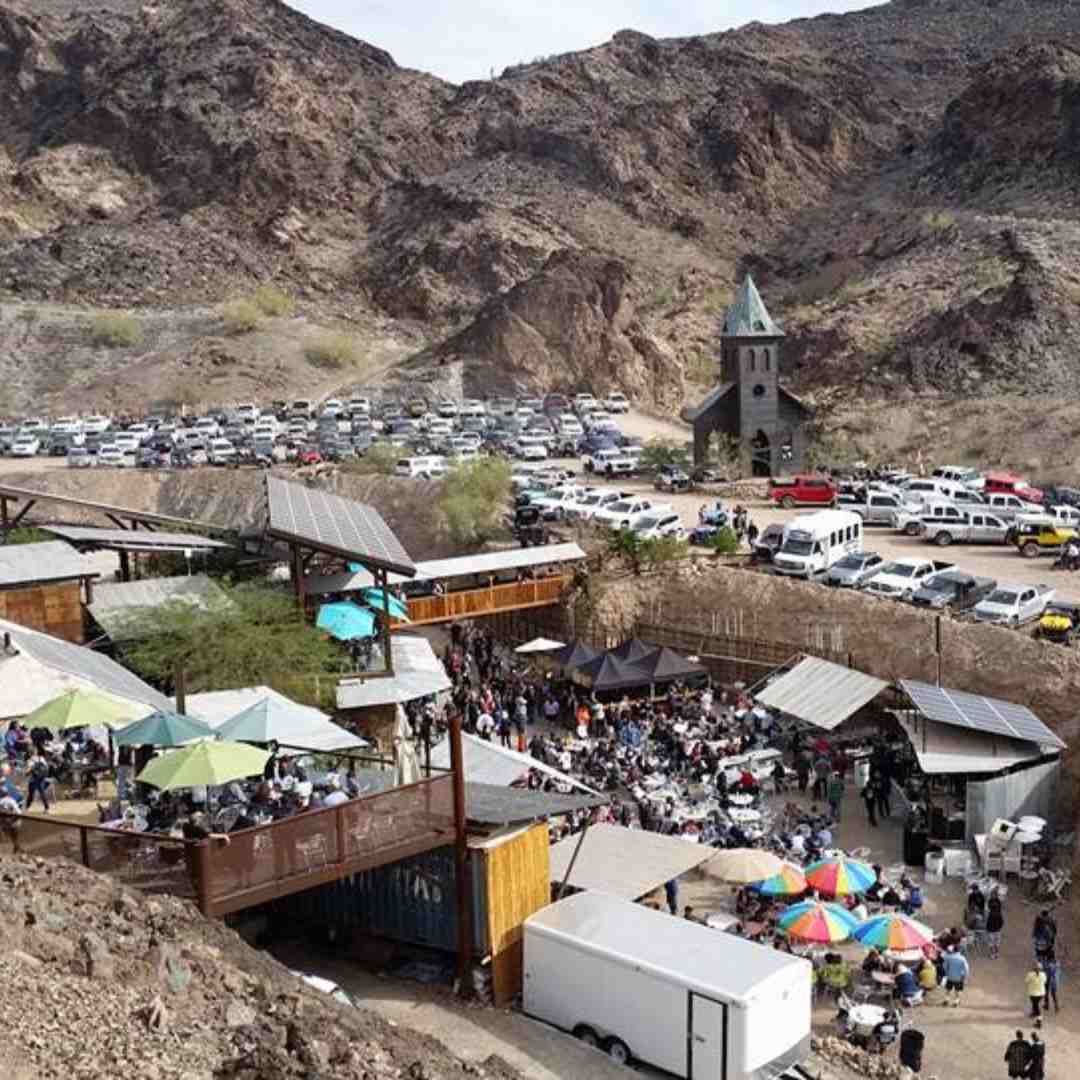 Finally
When it comes to Quartzsite, Arizona, you have to realize where you are going. This is a tiny town with about 1,000 residents that blows up to over 100,000 RVers for the winter. It's a great place to go when the weather up North starts to get too cold. It's quirky, cool, small, and fun all at the same time.
Once you have experienced this town, you will know what all the talk is about. I would say that you should go to Quartzsite at least once in your life. Keep in mind that it's not for everyone, but it's worth a try.
Nibbler Tip:  This small town has a lot of transient employees during the winter season. Please be patient with the town and their business establishments, as it gets pretty crowded.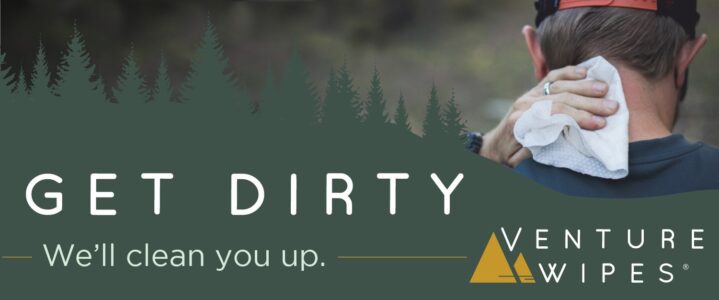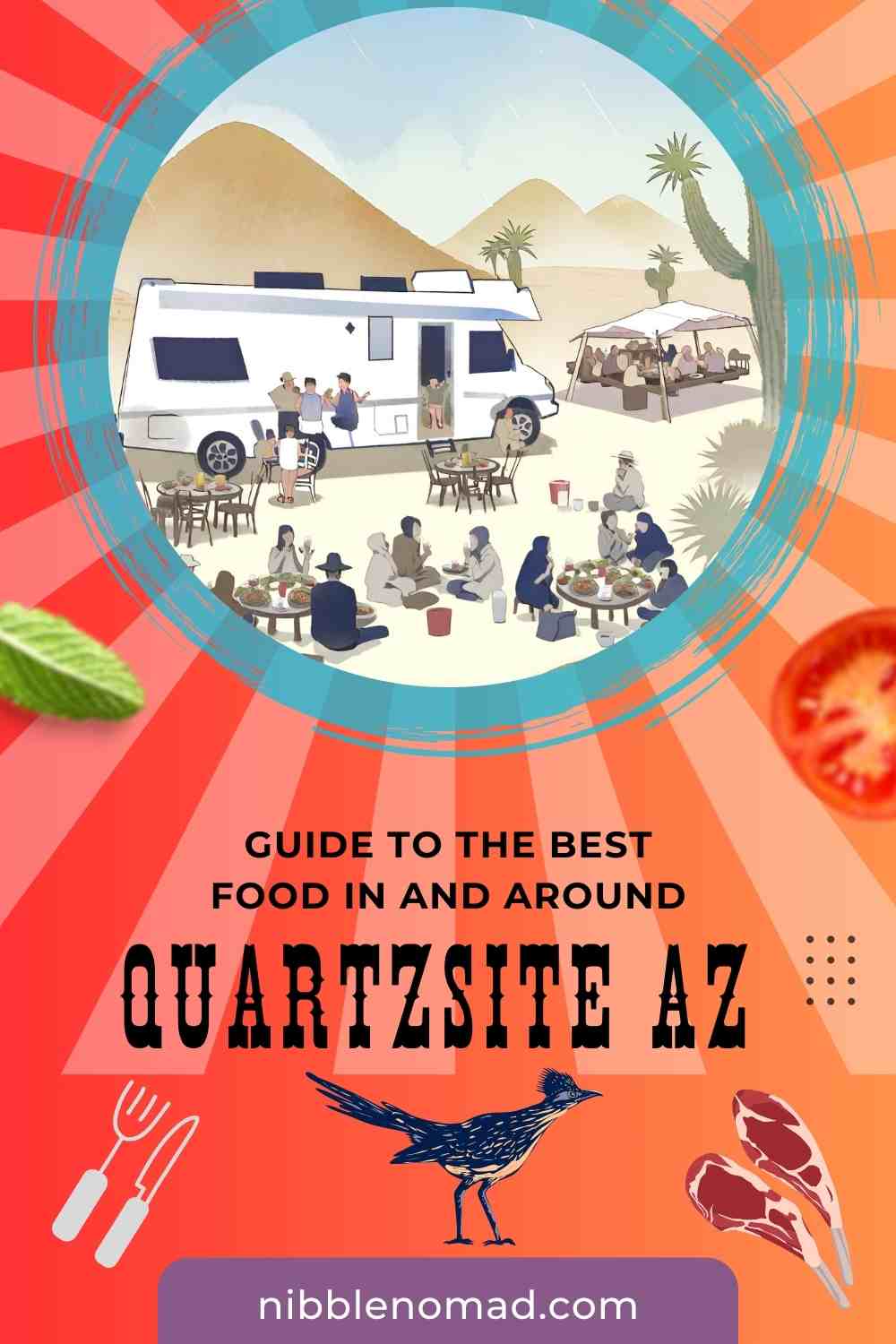 Related Post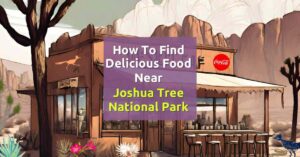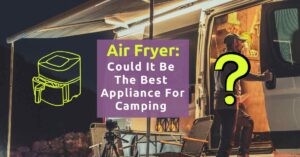 AMAZON DISCLOSURE:  This website participates in the Amazon Services LLC Associates Program, an affiliate advertising program designed to provide a means for us to earn fees by linking to Amazon.com and affiliated sites.