Whenever we go camping in the great outdoors, one of the most important meals for us is breakfast, and the most important breakfast is pancakes. Having a great couple of recipes to make your own pancake batters for camping in an RV or van makes for an easy breakfast.
Breakfast is always an excellent way to start your day and get you ready for your next adventure.
Making pancakes from store-bought mix is easy for sure, but there's nothing like homemade pancakes.
Quick and Easy Pancake Batters for Camping
All great recipes start with a great foundation.  That is the case with unique and fun camping pancake mix recipes.
If you are the kind of person who really loves all different kinds of fluffy pancakes, then this is the place for you.  But first, we have to start with the easy recipe for basic batter.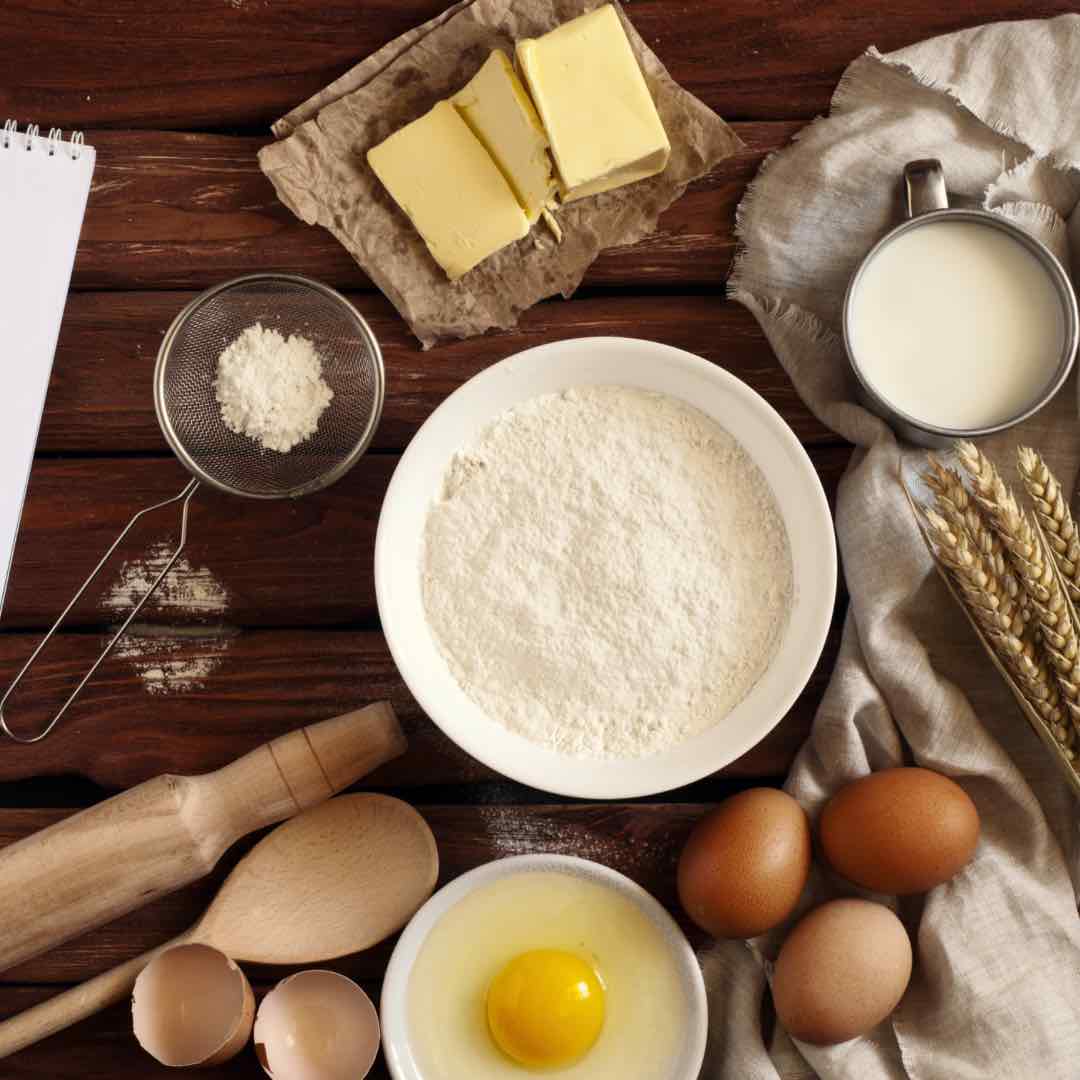 Tips and Tricks That Might Help You
It always makes your life easier when you do some preparation and have some clever tricks and best tips to simplify the process.
Pre-measuring the dry mix at home before you leave for your trip saves time and reduces the mess at your campsite. Putting the dry ingredients into ziplock bags or a reusable airtight container really makes your life easier. 
| Disclosure: Please note this post may contain affiliate links. There is no additional cost to you – we earn a commission if you purchase using our links. We only link to products and companies we use and recommend.

Actually, using powdered ingredients like powdered milk, powdered eggs, and even powdered buttermilk is great because they don't require refrigeration.  They are lightweight and have a really long shelf life.  
Even if you don't use all your pancake mix at once, it can last for weeks.
Mix your wet ingredients on-site to preserve freshness.  Remember that you should consider the altitude and humidity of your camping spot.  You should start with less liquid and add as needed to get the consistency you are looking for.
I like to mix my dry pancake mix and wet mixture into a wide-mouthed water bottle or a reusable plastic container.  It makes it easier to pour the batter and prevents spills.
Try to use a non-stick skillet or griddle to make flipping the pancakes easier and also makes clean up easier as well.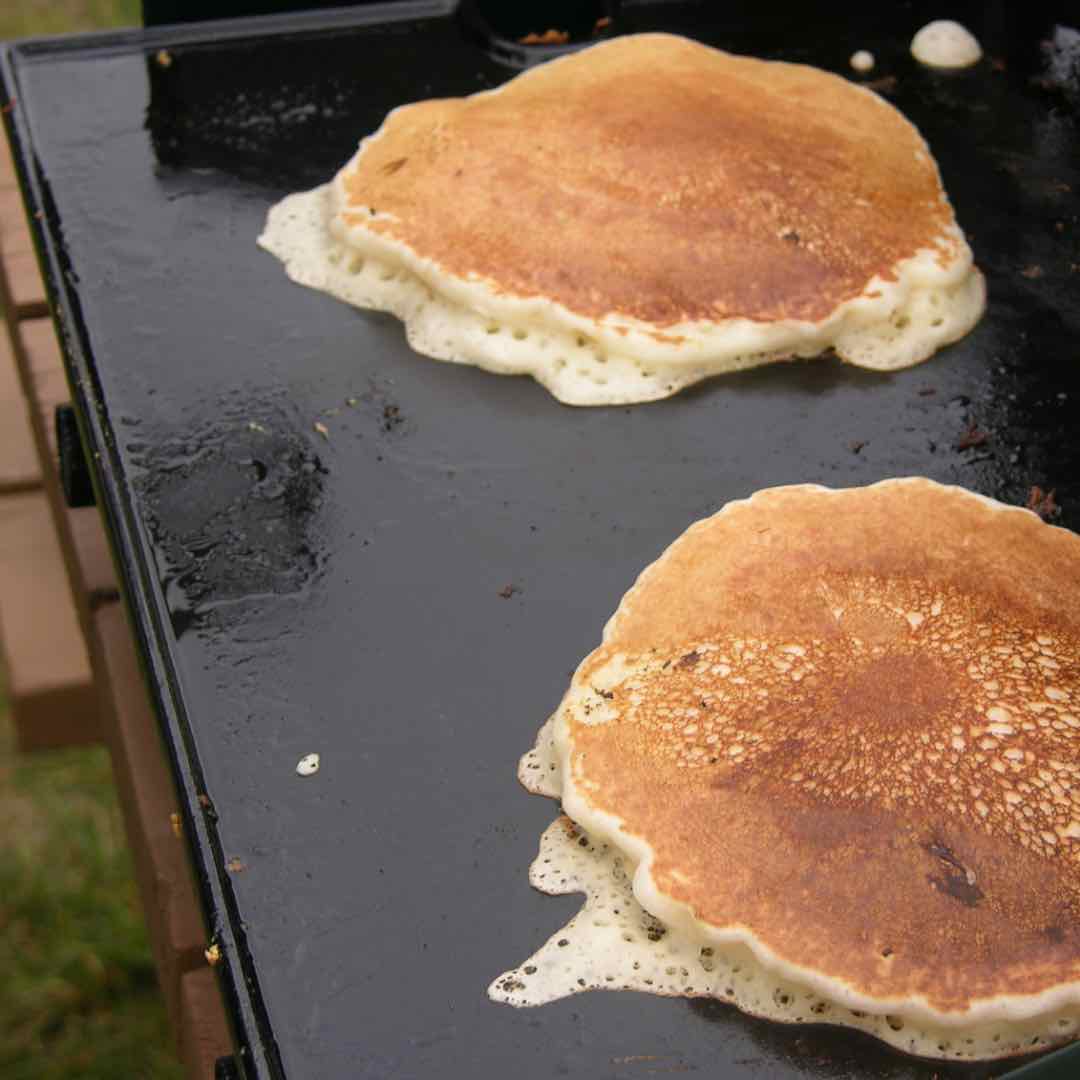 Batter for camping in an RV or van
Making a basic pancake batter that you like is really the most important step.
Here's a simple, perfect pancake recipe that you can start with.
Basic Pancake Batter
Equipment
mixing bowl

whisk or fork

campfire or camp stove

skillet or griddle
Ingredients
1

cup

flour of your choice

2

Tbs

sugar or alternative

1

tsp

baking powder

1/2

tsp

baking soda

1

egg

If you have access to refrigeration or powdered egg

1

cup

milk of your choice

or powdered milk

butter
Instructions
If you can premix the dry ingredients at home its the best, if not mix in bowl

Mix the wet ingredients and add to the dry ingredients
More Unique Pancakes for Camping
Now that you know the basics of pancake batter, let's start looking at some more fun and exciting ingredients to wake up your outdoor morning with some more unique, simple ideas.
All these options start with the basic batter recipe and then add to them.

Sweet Pancakes
Blueberry Lemon Pancakes – Now, who doesn't like blueberries?  Why not add some lemon zest into your batter to give it a little more zip?  Fold the blueberries into the mix and cook on medium heat.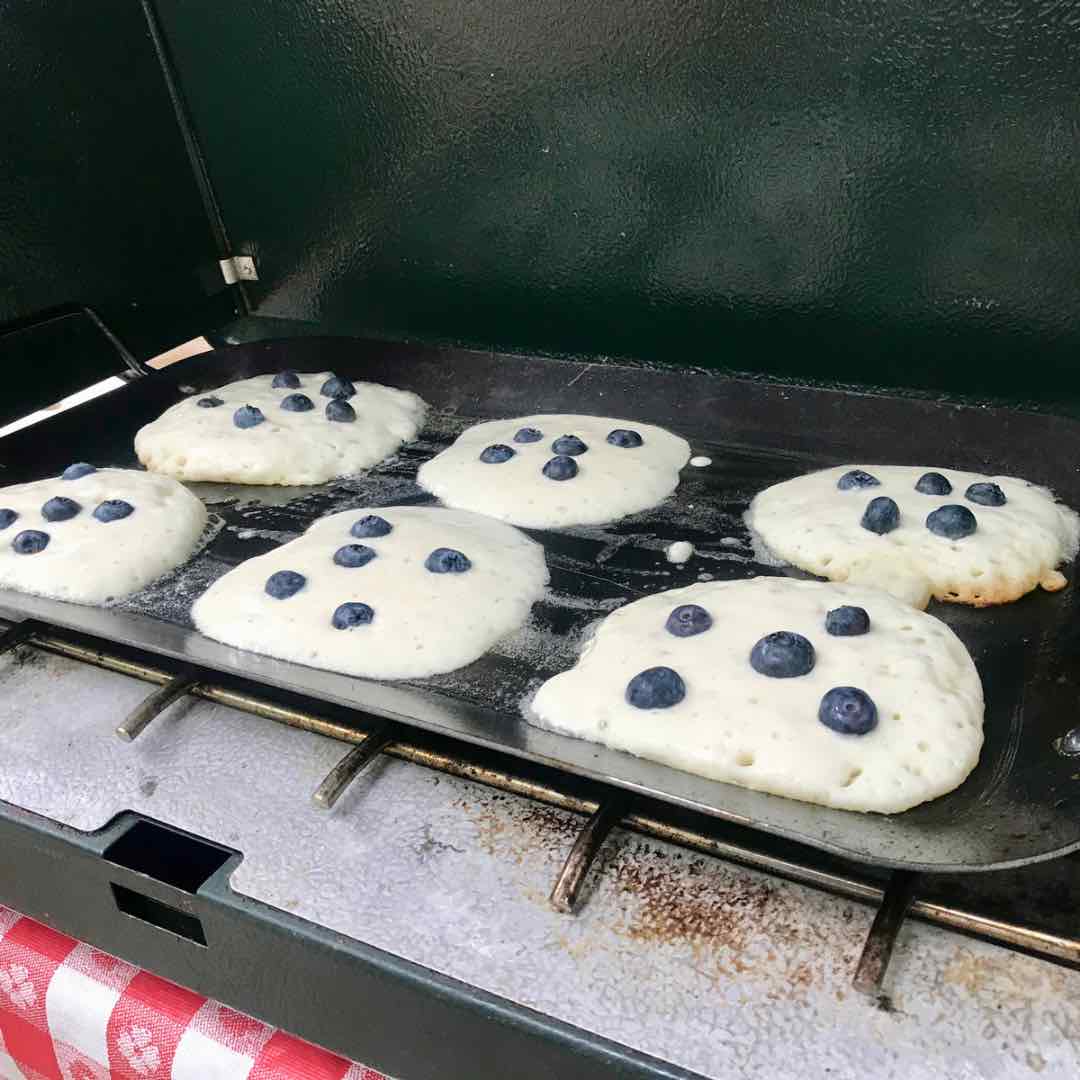 Chocolate Chip Peanut Butter Pancakes – Chocolate chips for breakfast has to be a dream come true. Mix some chocolate chips and a little extra water into your batter so you don't have a thick batter, and then add some of the peanut butter to the consistency you desire.
Cinnamon Apple Pancakes – Cinnamon and apples go together so well that it is just understandable that they would be together in a pancake. Mix some cinnamon into your batter.  You might need to add some water to keep the batter the right consistency.  Fold the diced apples into the batter as you start to cook them.
Banana Nut Pancakes – Well, with this one, you get to have your morning banana with your pancakes.  Mash your banana and add it to your pancake batter.  Stir in the chopped nuts of your choice and cook.  
Pumpkin Spice Pancakes – Here's a great addition to a basic pancake that gives you the feel of Autumn.  Add some pumpkin spice to the batter mix.  Fold in some canned pumpkin puree and cook as usual.
Coconut Pineapple Pancakes – Aloha from your campsite. Add some shredded coconut to your batter.  Gently fold in crushed pineapple and cook.
S'mores Pancakes – Here's a fun special treat for the kids.  Mix some mini marshmallows, crushed graham crackers, and chocolate chips into your pancake batter.  If you really like it sweet, serve it with additional marshmallows and chocolate chips on top.
Savory Pancakes
Cheddar and Chive Pancakes – Savory pancakes really make a wonderful breakfast.  Mix some shredded cheddar cheese into your batter.  Stir in chopped fresh chives.  It might seem strange, but try them.  They are great.
Finally
Now, I know that everybody eventually makes pancakes at some time when they are camping, but being creative makes breakfast fun.
I have the basic recipe memorized in my mind so that I can make it anytime. Adding all the different varieties just makes breakfast all that more tasty.
These pancakes can also be put into an Omnia Stove to bake like a pancake cake.
Make some pancakes for your next camping trip.
Don't forget maple syrup and fresh fruit!
Nibbler Tip: Always remember to start with a pre-heated hot pan for golden brown pancakes.  Cooking over open flames, hot coals, or on a stovetop all make for a great breakfast.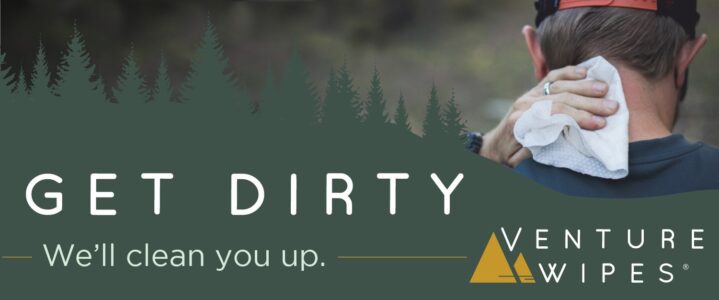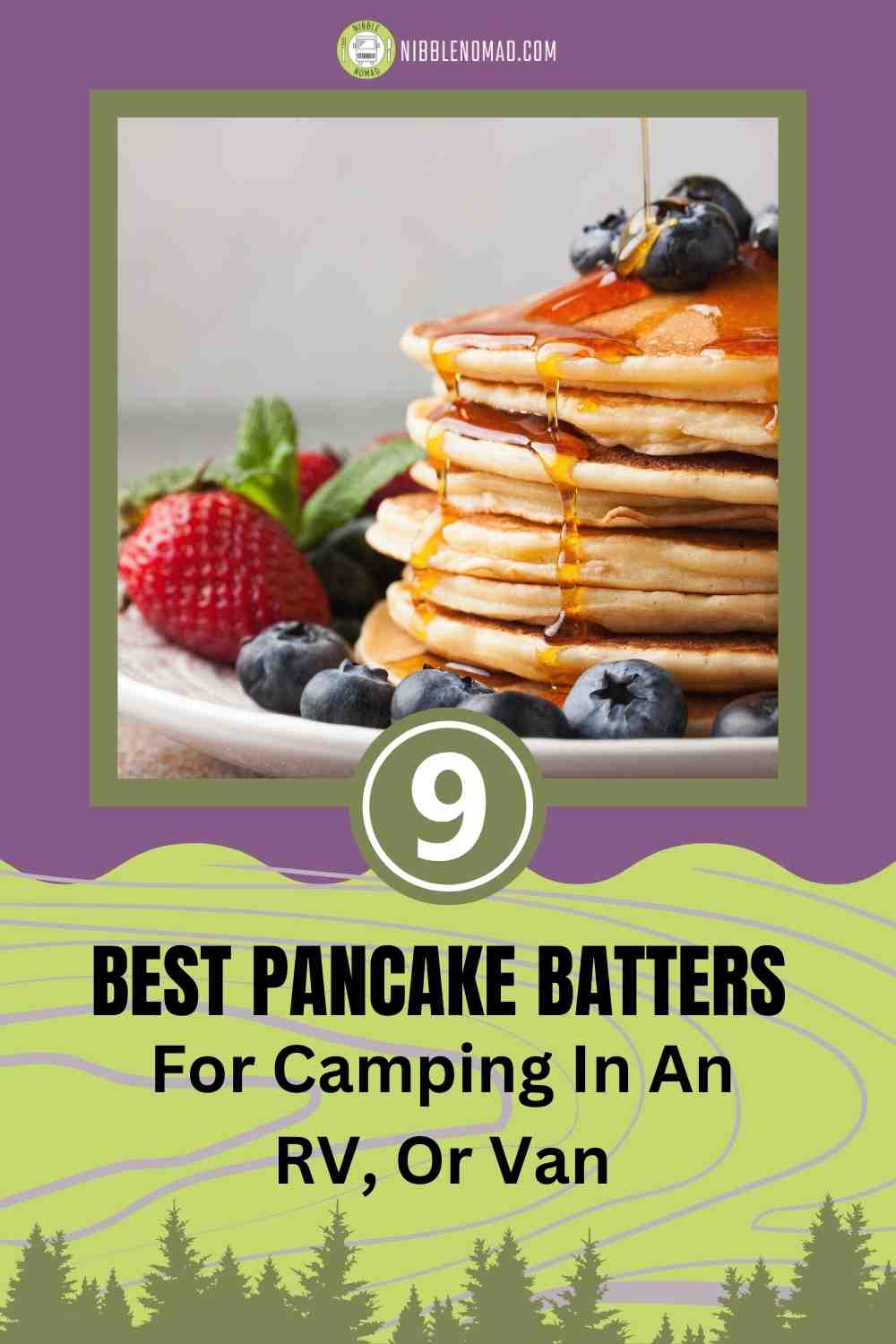 Related Read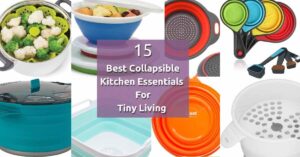 AMAZON DISCLOSURE:  This website participates in the Amazon Services LLC Associates Program, an affiliate advertising program designed to provide a means for us to earn fees by linking to Amazon.com and affiliated sites.