We have both always loved stuffed peppers. They have always been a favorite for Paul.  Making them in the instant pot makes the process so much easier when working in a small kitchen or on the road. Instant Pot Plant-Based stuffed peppers are by far our favorite way to prepare them. 
Now, of course, remember that the way we used to make them with greasy ground beef and lots of gooey cheese is fine. We like ground beef, but occasionally we like to eat more plant-based options.
That's ok because when you add all of the flavorful ingredients I have suggested, you don't miss the meat at all.  
Plant-based stuffed peppers with farro
I have cooked with all types of grains over the years.  When I found Farro, I was hooked. 
This is one of the ancient grains that is usually overlooked.  It boasts a wonderful nutty flavor that gives any soup or stew a great texture.
Farro has always been a difficult grain to find in a regular grocery store, but with the popularity of plant-based eaters, it can be found pretty much everywhere now.

Instant Pot your plant-based stuffed peppers
The ability to sauté and then go right into pressure cooking makes cooking so easy.
My favorite part of the machine is that it saves so much time. I mean, if I make these peppers in the oven, it takes from 20-25 minutes. When they are done in the Instant Pot, it only takes 5 minutes of cooking time.
The instant pot saute-to-pressure convenience is great for small kitchens in a house, RV, or Van.  One pot to cook in and one pot to wash up.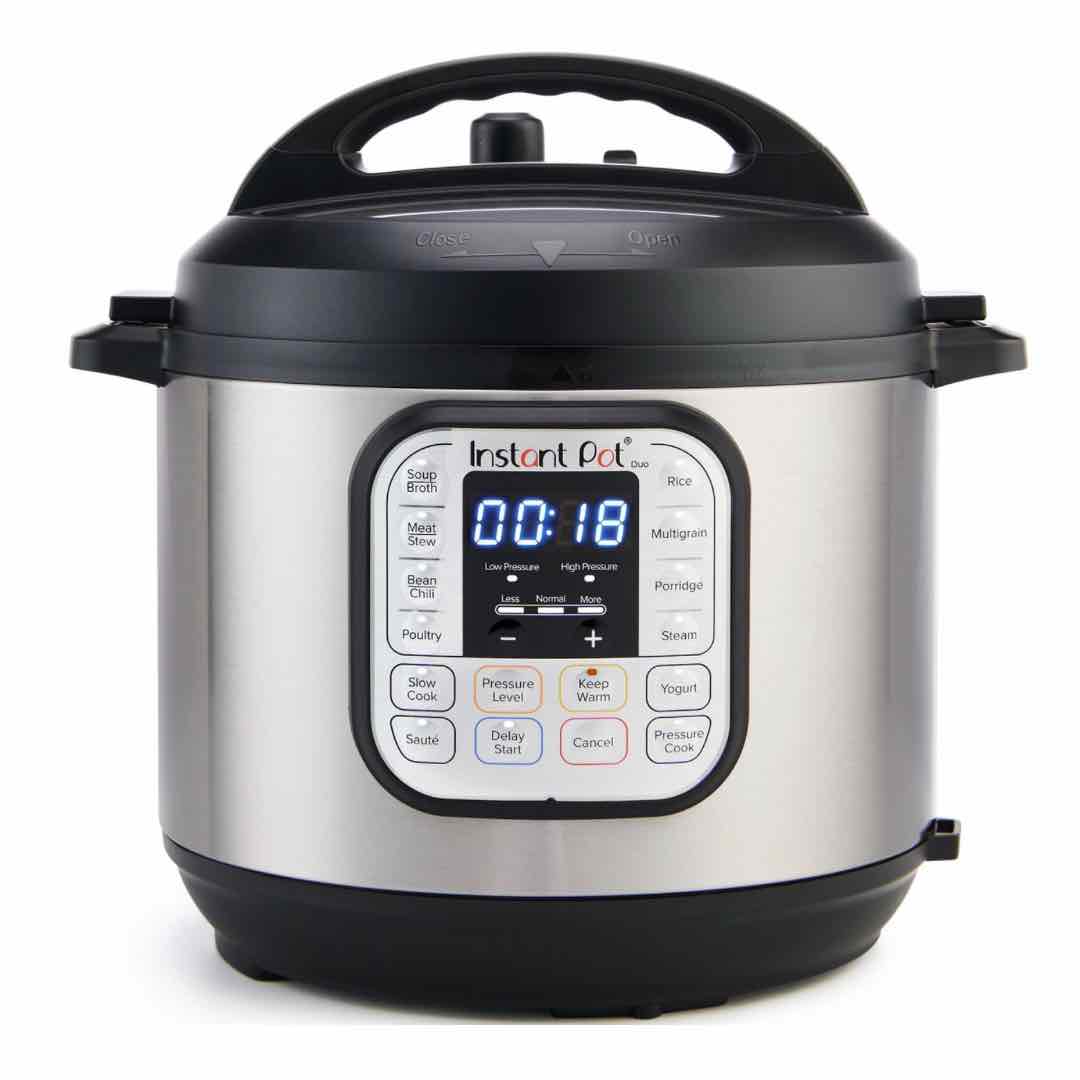 Bell Peppers are not created equally
The nutritional benefits of bell peppers are great. They're full of vitamins and antioxidants, especially vitamin C.
It's good to know your pepper colors because each one is different.
The red pepper is on the vine the longest, so it gives you the most bang for your buck. The life of a pepper goes from green to yellow to orange and then to red.
Because red peppers stay connected to the vine so much longer, they give you 1.5 times the vitamin C as the green ones. They also have 11 times the beta-carotene.
Now I know the other colors are more expensive than the green ones, but the yellow, orange, and red ones have more going for them nutritionally. The different colors of peppers matter.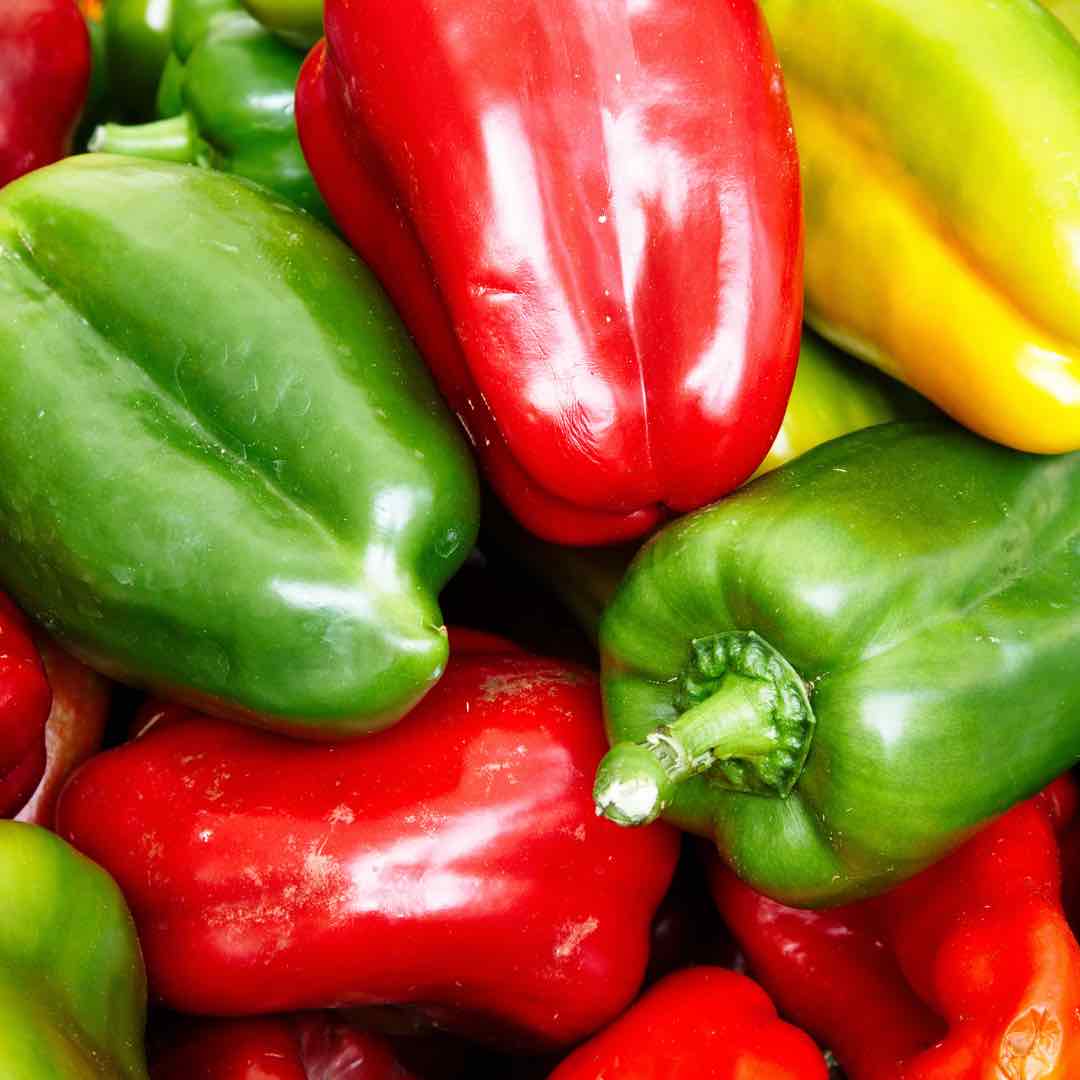 Some added Plant-based Nutrition for Stuffed Peppers
I have added a couple of ingredients that are packed with nutrients and minerals but are, for the most part, overlooked. 
The first one is nutritional yeast.  This one is a powerhouse of goodness. 
It's got that great cheesy flavor that is similar to parmesan.  This is yeast but not the kind that you make bread with. 
The yeast has been pasteurized, harvested, washed, dried, and packaged.  Full of protein, essential amino acids, and vitamin B-12.
Secondly, I like to add a little chipotle powder to bring some smokiness to the flavor.  It's made from grinding dried jalapeno peppers. 
If you don't want that little bit of spice in your dish, you can always substitute smoked paprika to give you that smokey alternative. 

Variations Are The Spice Of Life
The recipe I am offering here is one of the versions that I use regularly. That doesn't mean that it's the only one I use.
This recipe is open to anything you want to put in the peppers. The sky is the limit.
I came across a recipe a while back that included shredded coconut, nuts, and raisins. Not my taste, but it just shows that the vehicle of the pepper is open to anything that tastes good and makes you happy.
Instant Pot is a Quick Small Space Option
When we have been out on a trip in the van, one of the things that can get in the way is not having a lot of ingredients on hand to be able to make a great stuffed pepper.
One of the quick cheats I have done, which is a great speedy option, is to take a couple of Spicy Black Bean Burgers. Let them thaw out, and then combine them with some sort of grain.
They already have the spices and the beans in them, which helps with most of the main ingredients.
Related Reads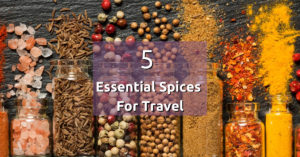 Nibbler Tip: Remember that when you take the tops of the peppers off, you should chop them up to be used another time. 
Ingredients
4

medium

bell peppers

4

cloves

garlic

minced

1

cup

spinach

fresh or frozen

1/2

medium

onion

minced

2

cups

farro

any grain can be used

1

15 oz can

black beans

drained and rinsed

3

Tbsp

nutritional yeast

1/2

tsp

chipotle powder

for a more smokey taste

1/2

tsp

chili powder

1/2

tsp

onion powder

1/2

tsp

paprika

salt & pepper

to taste
Instructions
Cut the top of the peppers off very close to the top. Remove all seeds and excess membrane. You want to leave as much pepper as possible.

Combine all ingredients in a large bowl.

Stuff each pepper over the top

Put 1 cup of water in the bottom of the Instant Pot. Place the rack on the bottom.

Load the stuffed peppers into the IP.

Set to pressure cook for 6 minutes

When time is done allow a natural release for 5 minutes. Quick release the balance of the pressure.

Remove peppers. Serve with salsa. Enjoy!