Do you have any favorite spices that you love to incorporate into some of your delicious dishes? When working in a small kitchen there is only room for essential spices. These essential spices for your travel spice kit make it easy to create pretty much anything when on the road or even when you are home.
Making travel spice kit choices
The best culinary creations made at home are usually easy to make because of the vast selection of spices we have. These spices are all probably at our fingertips.
But, when you are on the road or simply in a tiny kitchen, making something would be easier if you have the right spices. A simple pasta sauce to a complex sweet potato chili is easy when you have the essential spices with you.
Now, you may go out on the road in an RV, van, or overland vehicle for a quick camping trip every once in a while. You might even have a strong sense of adventure and live full-time in your rig. The fact still remains that you will need some spices with you.
This makes you have to pick and choose which spices make the cut for that all-important coveted spot in your limited cabinet. This of course is all dependent on how much room you have in your kitchen.
| Disclosure: Please note this post may contain affiliate links. There is no additional cost to you – we earn a commission if you make a purchase using our links. We only link to products and companies we use and recommend.
The hardest part is deciding which spices to use for most recipes. When you travel in an RV, van, or overland vehicle there is always one simple rule.   That is that nothing comes into the rig unless it has more than one use, spices included.
Small spaces are very limiting We don't get the luxury of buying whatever we want and in as many quantities as we want. This is true for spices on the road as well.
Over the years
We have lived in all different rigs.  We started with a small small class C.  Our journey of RVs went all the way up to a 40′ class A and now we are back down to a 19′ Winnebago Revel van.  This makes the selection of which spices to have on hand a difficult choice. But one that does have some answers.
I have put together a list of essential spices for your travel spice kit that we always have on hand. The spices that you use the most would be the ones that you would probably put in your travel spice kit.
Whether it is in the tiny kitchen in our geodesic dome house or in our 19′ Winnebago Revel Van. These are the spices that we use for a lot of our favorite dishes. Using the same spice over and over from one dish to another is the best part.
Cinnamon spice
The first of my favorite spices. I use cinnamon spice every chance I get. I just love the taste it brings to recipes. You can add cinnamon to some yogurt or a little to your coffee. It's even great to spice up some grains or your favorite chili. We like to add it to some hot cocoa after a long day of adventures.
It is one of the essential spices for my travel spice kit also because it has health benefits. 
Cinnamon is loaded with antioxidants and it helps lower blood sugar levels. It actually was known as a gift for kings in ancient Egypt.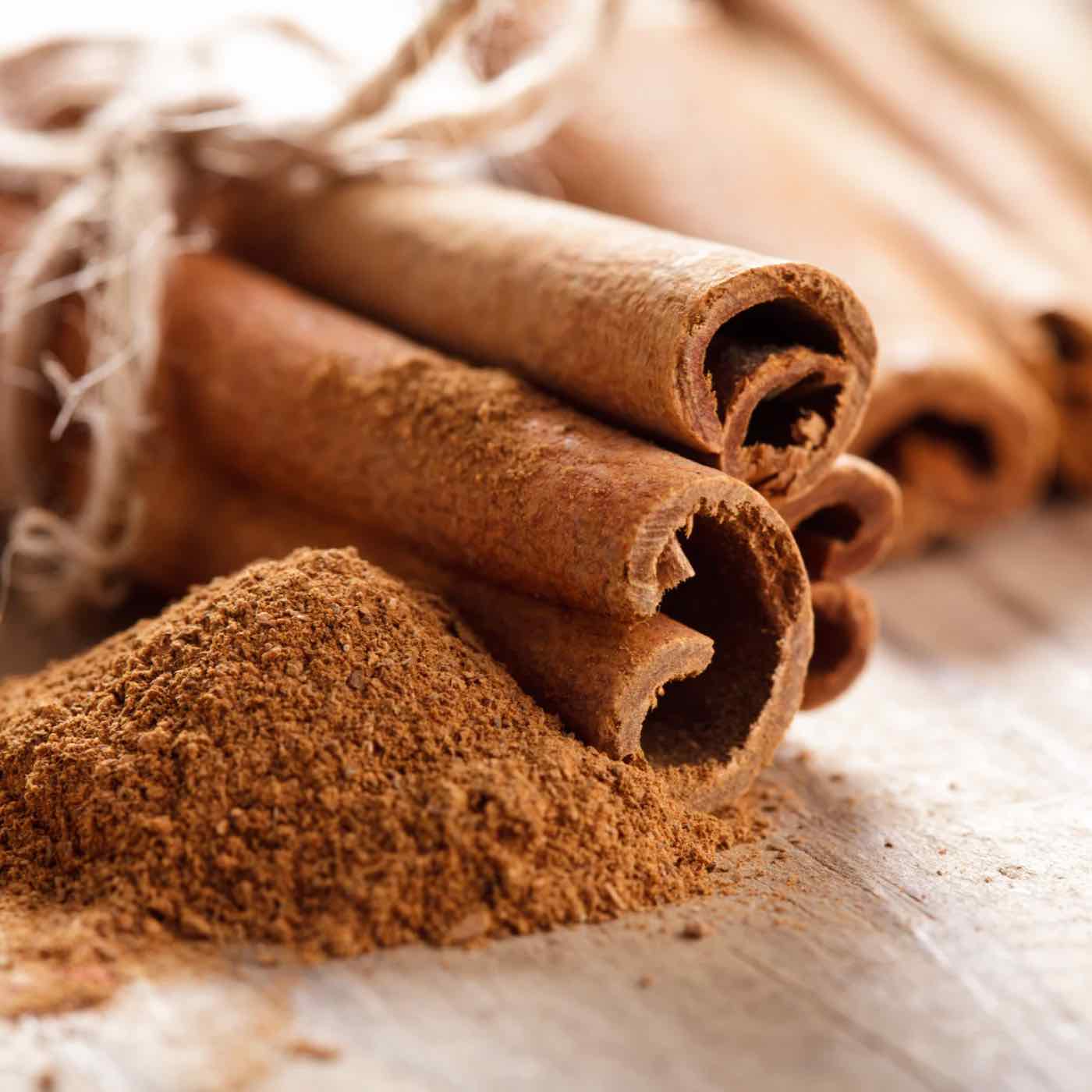 Garlic for many uses
The next essential spice for my travel spice kit is garlic. It doesn't matter if you use fresh garlic or garlic powder this flavorful spice is a must for your essential travel spice kit. 1 Tablespoon of garlic powder is the equivalent of 1/2 cup of chopped garlic.
Garlic is wonderful for your digestion, boosts the immune system, lowers cholesterol levels, and can help prevent blood clots.  There are plenty of health benefits from garlic. 
I personally don't think there is such a thing as too much garlic!  It's great for salad dressings, pizza, stews, and roasting vegetables.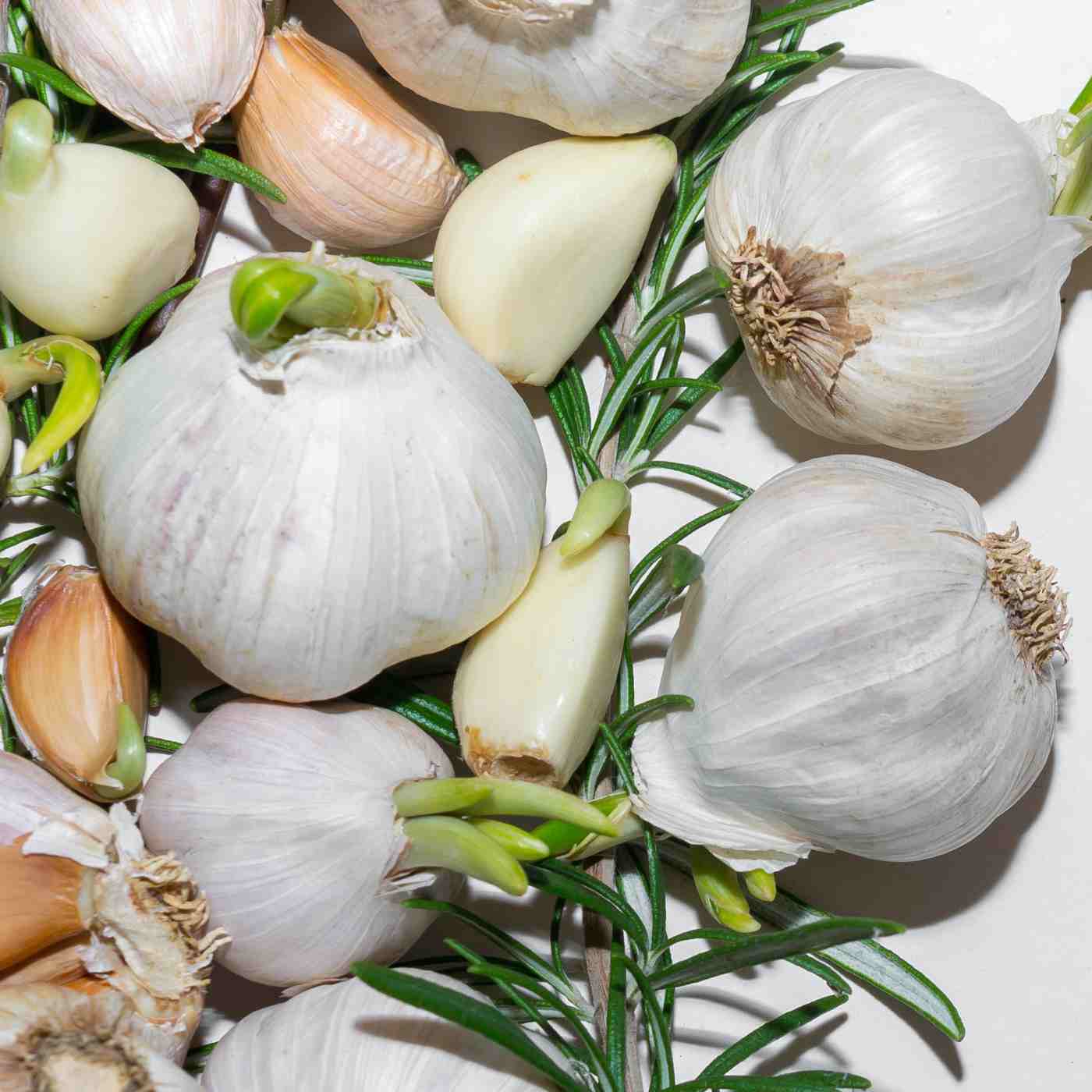 Onion powder spice
Onion powder is definitely a must-have in any kitchen whether a house or an RV travel spice kit. This spice is pretty much used for everything. It can be sprinkled on stews and in soups and added to rubs and marinades.
The best part about onion powder is that is easy to add, doesn't make you cry, and blends into whatever you are making very easily. It's easy to stow and carry for your nomadic adventures and the shelf life is tremendous.
The reason it is essential for the travel spice kit is for its loaded with health benefits. Fiber, Calcium, Vitamin C, Manganese, and Collagen.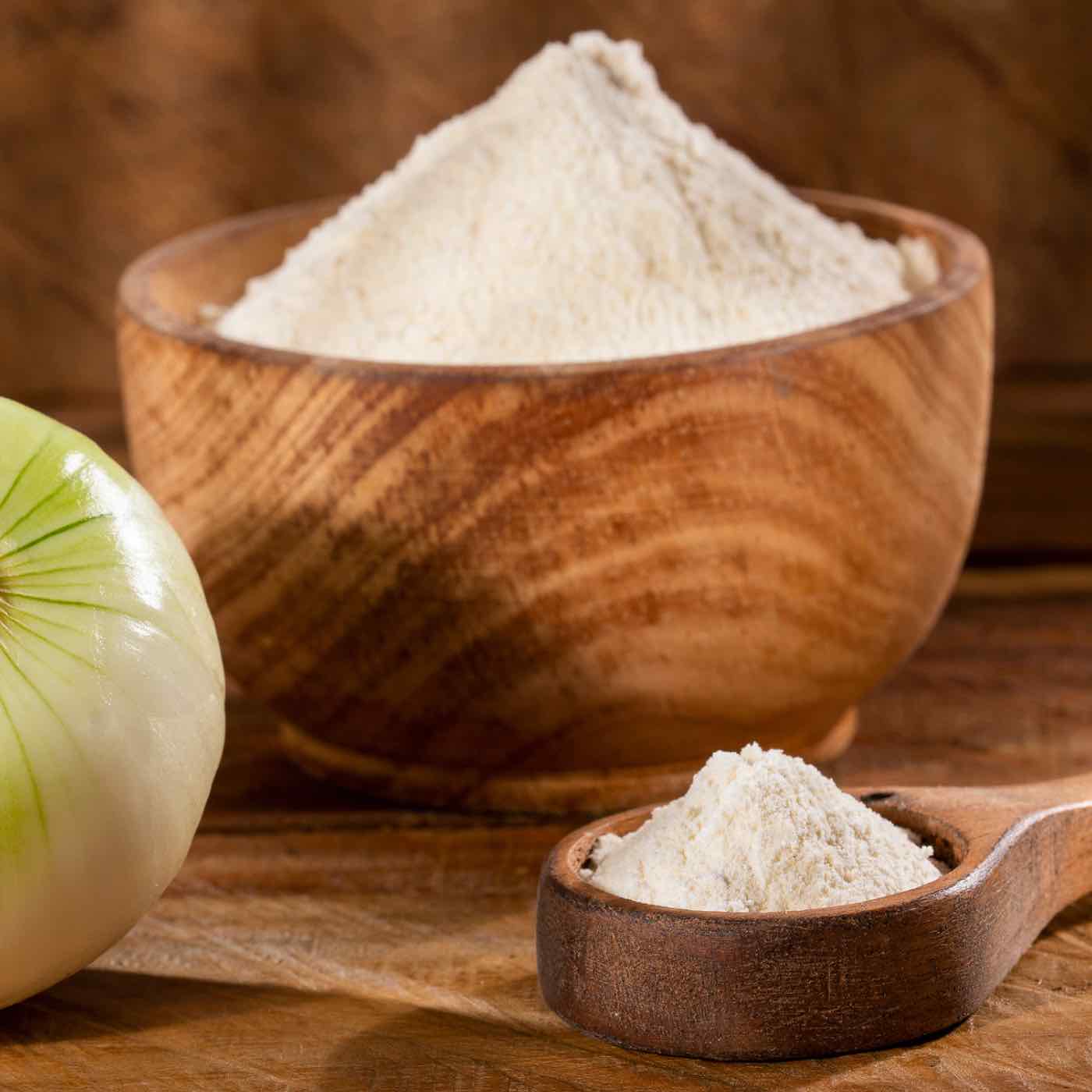 Chili powder spice
Most people ask "isn't chili powder just paprika". That's a common misconception. Paprika is one chili and chili powder is a combination of chilis with some cumin and garlic powder.
Chili powder is just what you need to put a little zip in your recipes. The more chili powder the spicier the dish.
Chili powder has great health benefits as well. The chilis are an anti-inflammatory element. It also contains potassium which helps keep blood vessels relaxed, and we all want relaxed blood vessels, right?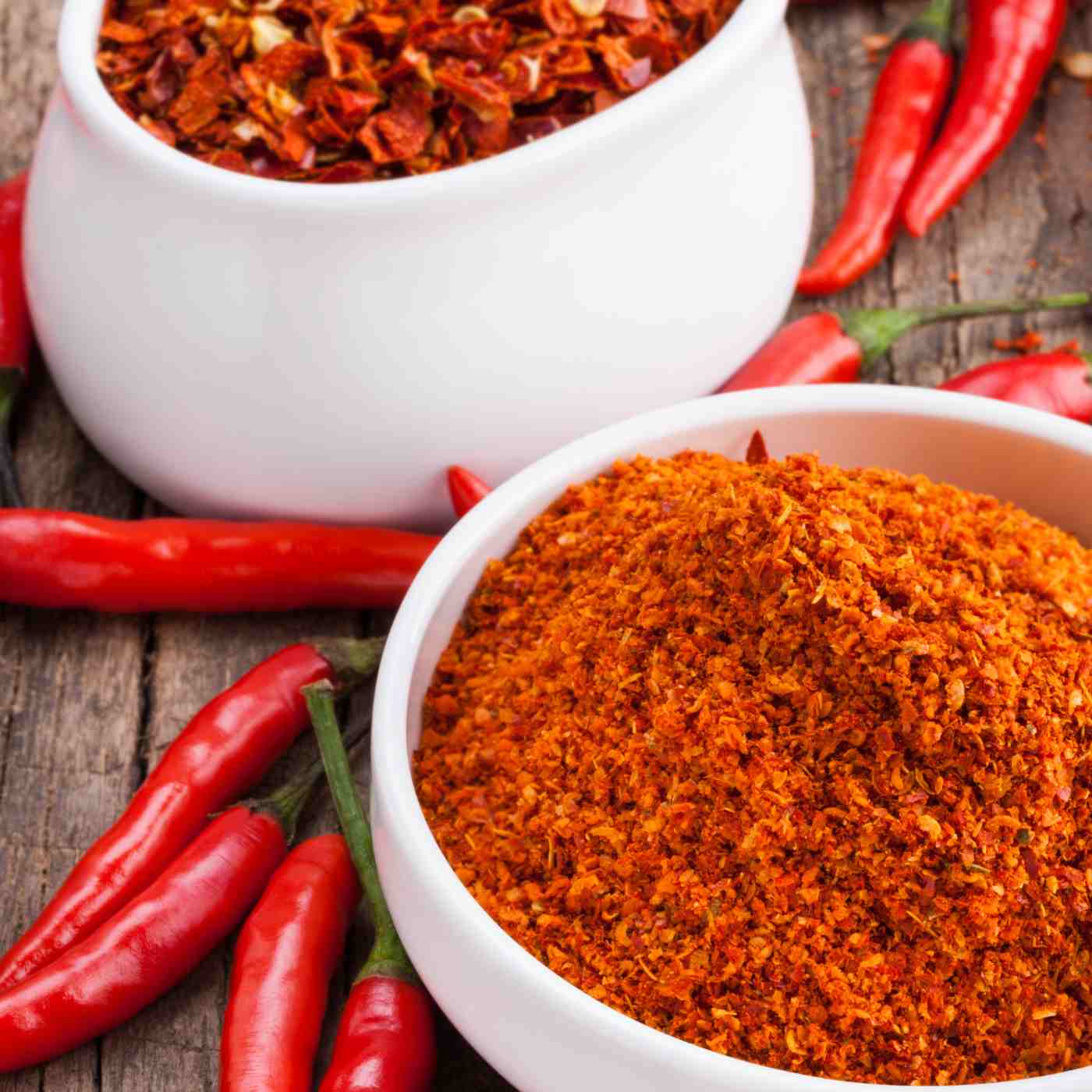 Smoked Paprika
This is one of my favorite spices.  It brings a nice smokey, almost meaty flavor to whatever you are cooking.  We roast vegetables or meat with smoked paprika.  Just use it as a rub to barbecue with or mix it with some chili powder to make an amazing smokey chili.
This spice, like many others has heath benefits associated with it. Smoked Paprika has high levels of vitamins C and E.  It has iron, magnesium, phosphorus and potassium to help keep your heart healthy.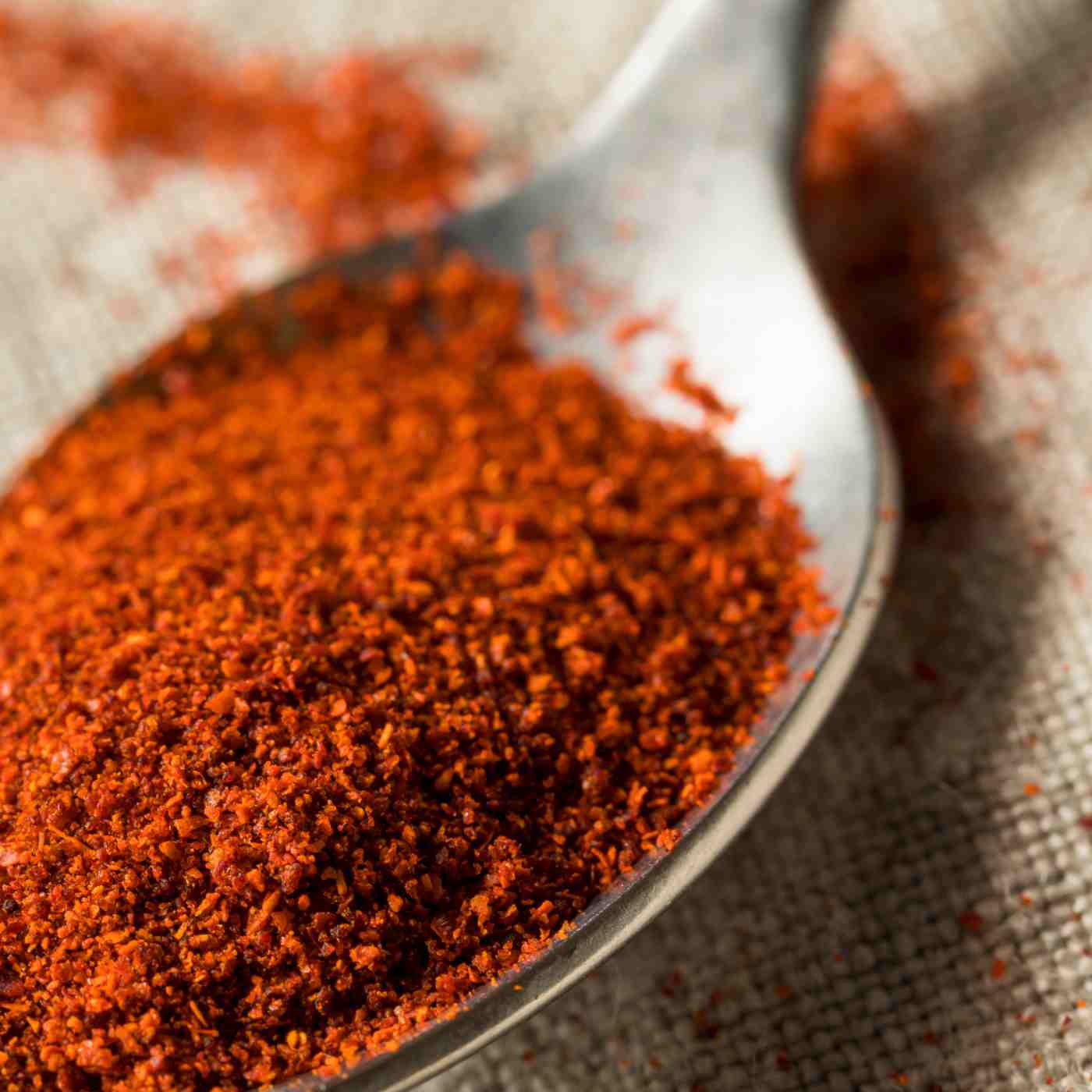 Nibbler Tip:  Transfer some of each of your favorite spices into small containers to make it easier when traveling.
Basic salt and pepper
These are probably in everyone's pantries but remember not to use too much salt as it can be dangerous for your health. Pepper on the other hand has great health benefits. Anti-inflammatory that helps with the gut biome, and always aids in the absorption of nutrients like turmeric.
Once you have chosen the spices that you will be taking with you on the road, you will need to select some spice containers to store them.  Check out this fantastic article from our friends at  Alwaysonliberty.com to see all the different choices there are to make your kitchen complete with you favorite spices.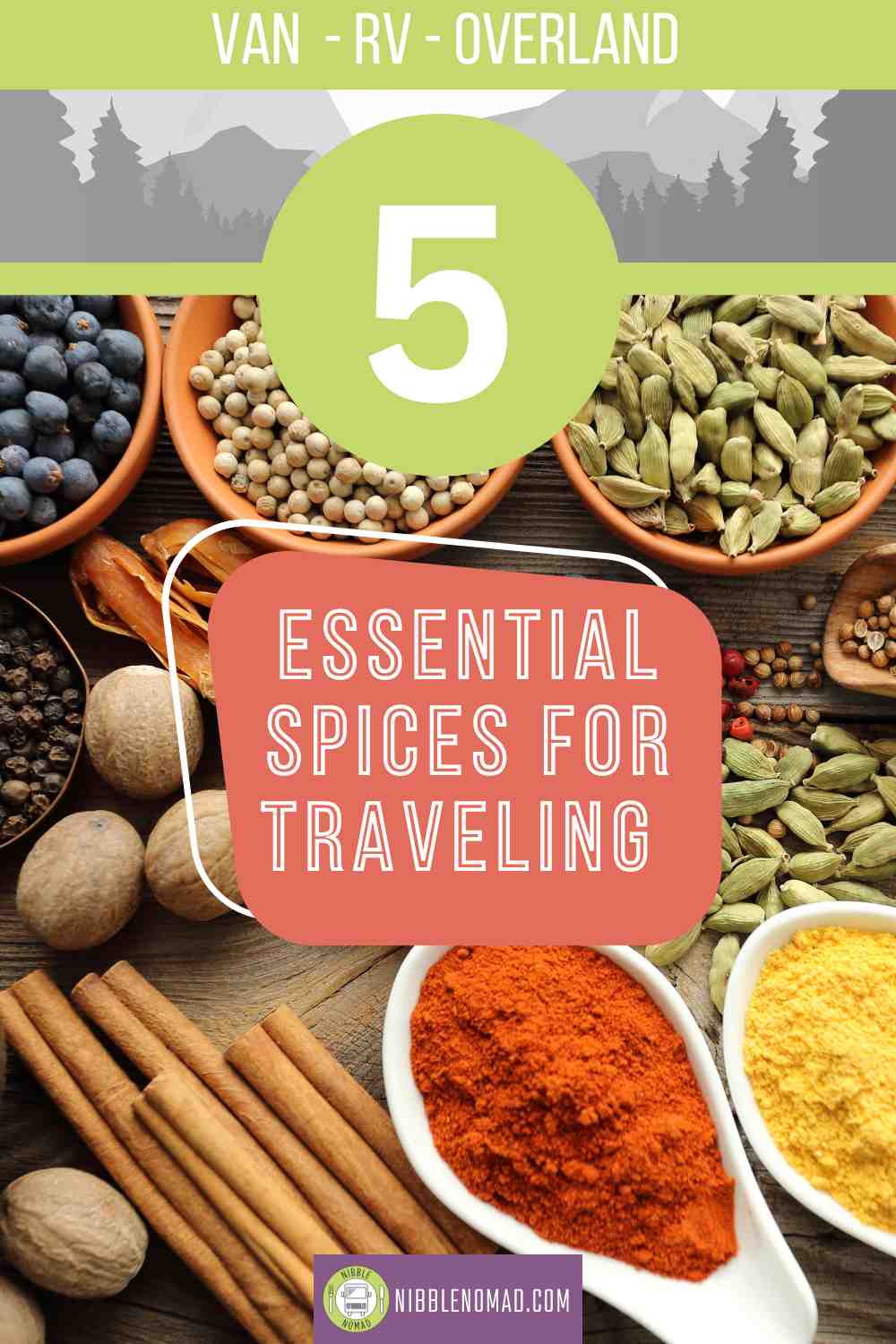 Finally
Whatever spices that you use the most would be the best spices to bring when you are camping, because you are familiar with the spice and you know lots of ways to use it.