Summer is here, and that means it's rodeo season.  There are many ways to eat healthy rodeo food and still have a genuine rodeo experience.
Healthy rodeo food can be challenging, but you need to know how to find it. Usually, the food at a rodeo is what you would find at a carnival. It's typically full of unhealthy fats and sugar and high in calories.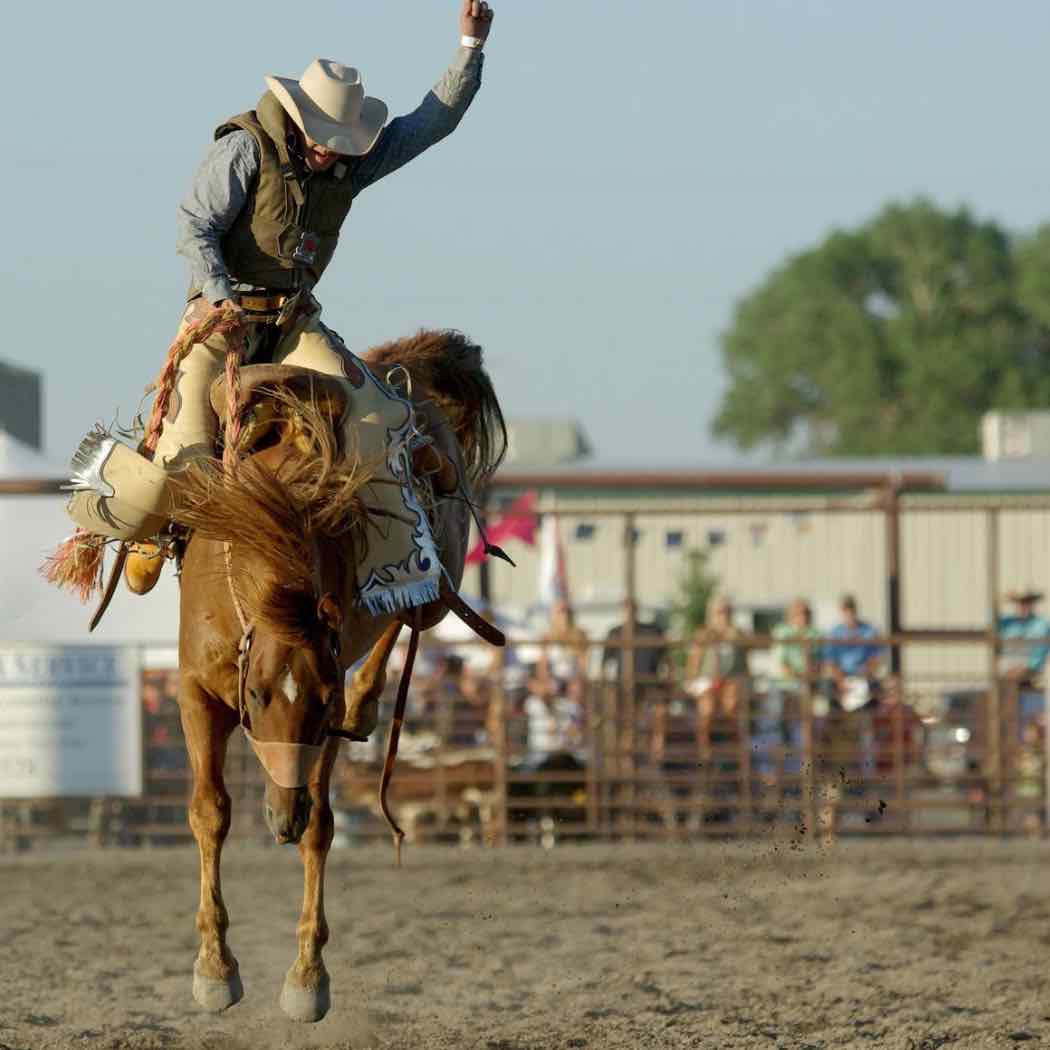 Plan ahead
I always tell Paul that we need to eat before we go out on an adventure, and the rodeo is no exception.  By eating at home before you go out, you leave the house feeling fuller, and it makes it easier to resist the unhealthy food options.
Most of the time, a rodeo is in direct sun, so you need to make sure that you stay hydrated.  Try to avoid sugary drinks like sodas because they will actually dehydrate you. Instead, opt for water, unsweetened iced tea, flavored water, or bubble water.  
Leave prepared by packing your own snacks.  Bring some nuts, trail mix, and granola bars, or you could even cut up some fruits and vegetables to munch on throughout the day.
| Disclosure: Please note this post may contain affiliate links. There is no additional cost to you – we earn a commission if you purchase using our links. We only link to products and companies we use and recommend.

Rodeo food options
Barbecue –  Rodeos are notorious for having a vendor that offers smoked meats like ribs, pulled pork, brisket, and smoked sausages.  A healthier option would be to look for the leaner cuts of meat and try to stay away from the sugary barbecue sauces.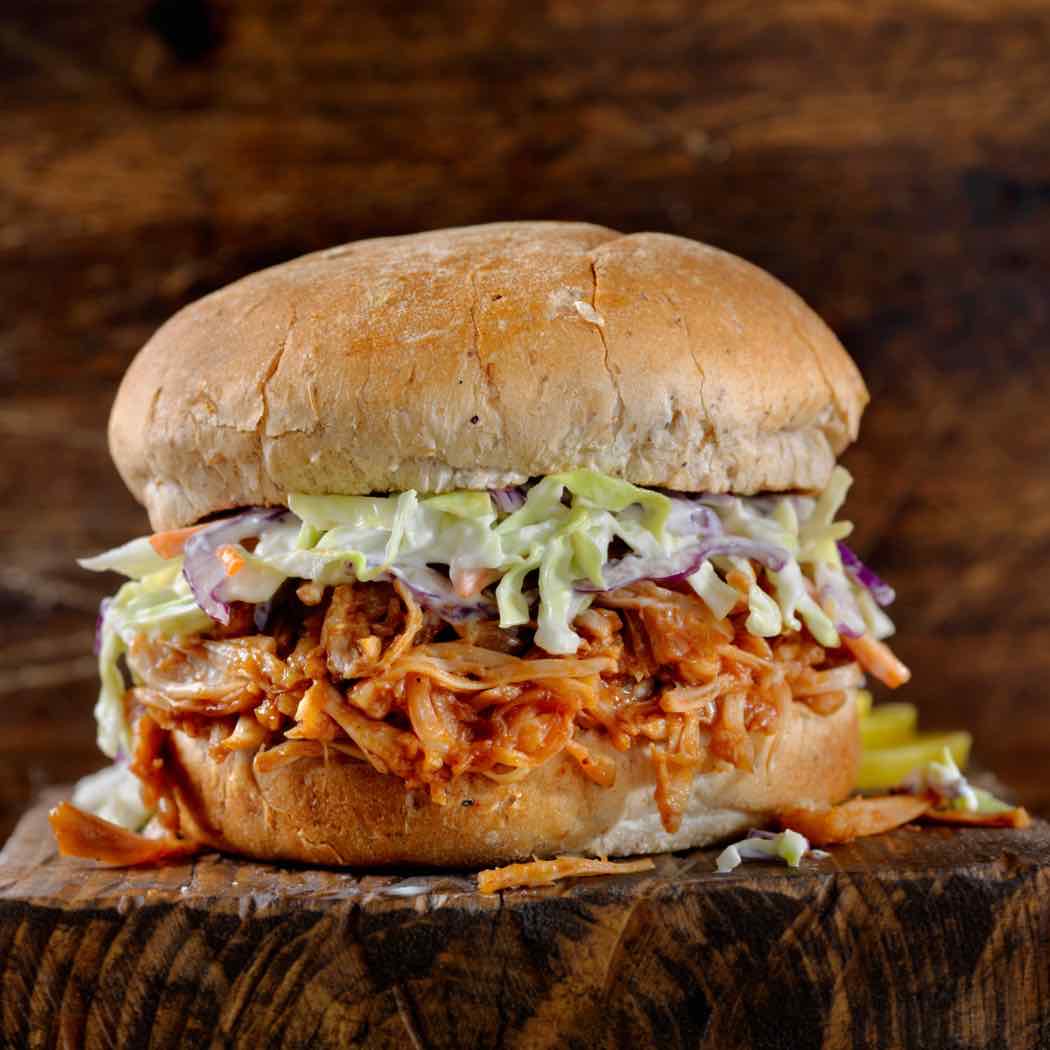 Burgers and sandwiches –  There will most definitely be someone selling burgers and various sandwiches.  If they offer them, try to stay with a whole wheat bun and grilled options.
Tacos and Mexican food –  If there are Mexican food options like tacos, burritos, nachos, and quesadillas, look for grilled meats.  Choose salsas instead of heavy sauces, and watch your portion sizes.
Pizza –  When it comes to a rodeo, pizza is a favorite with the attendees.  Look for thin-crust options with vegetable toppings and meats like chicken or turkey.
Grilled or roasted corn –  Choosing roasted or grilled corn on the cob is an excellent healthy option. Vendors usually serve the corn with seasonings and butter.  Try to go light on the butter, or better yet, see if they offer a small amount of olive oil instead.  
Salads –  Of course, this would be your best bet when deciding on rodeo food.  Don't be afraid to add some grilled chicken or shrimp to give your salad some protein.  Try to find a lighter salad dressing and be careful of the toppings like cheese and croutons because they add calories.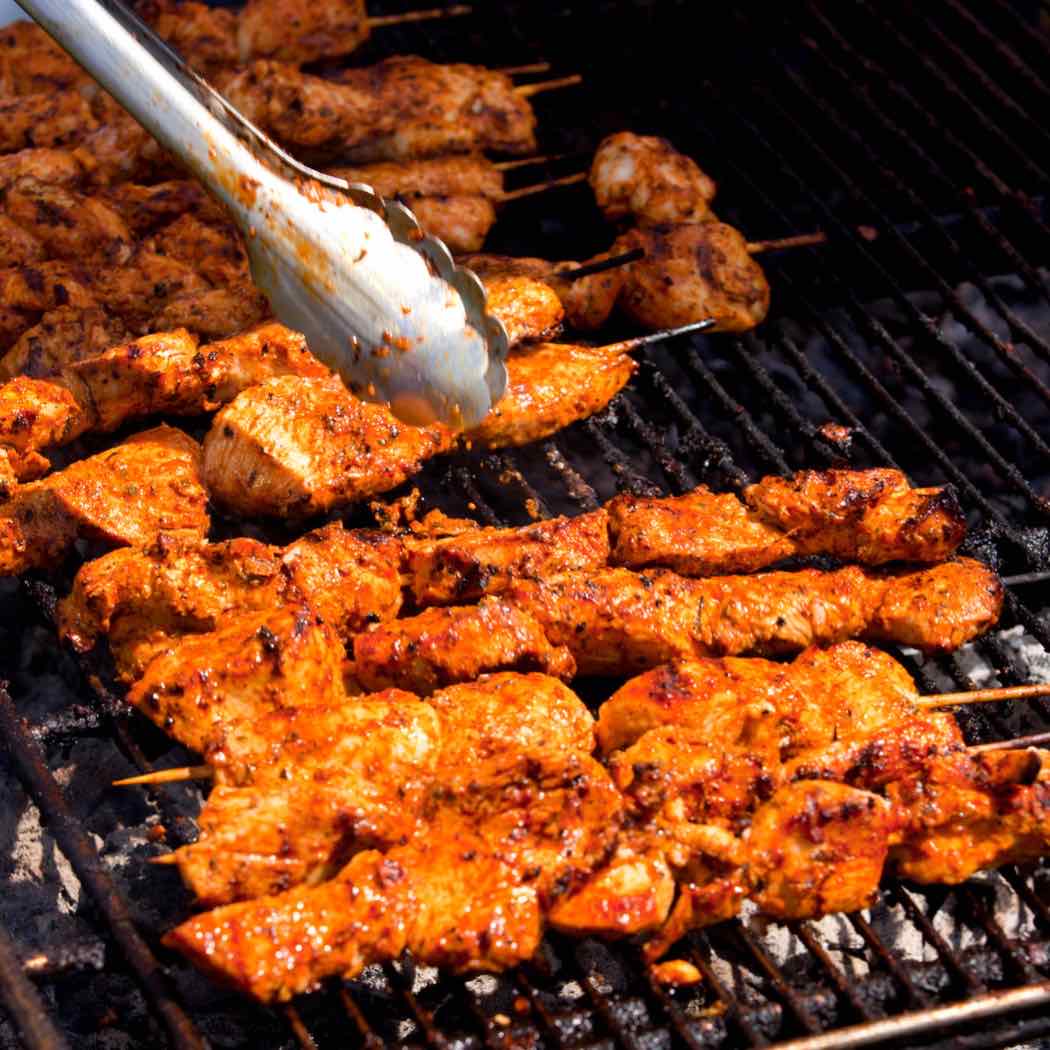 Fresh fruits –  Paul and I were at a rodeo years ago where they were selling fresh fruit on skewers.  That was a great refreshing option.  If you can find a vendor that sells fruit, it makes a great snack.
Roasted nuts –  Occasionally, you find a rodeo vendor selling roasted nuts like almonds, cashews, or peanuts.  They are a great way to get some healthy fats and protein.
Ice cream and frozen treats –  When it is hot outside, the one snack that Paul and I can't resist is some nice cold ice cream to satisfy a sweet tooth.  The best way to enjoy a nice frozen treat without the guilt that comes with it is to share it with your companion.

Turkey leg –  One of the most famous standards at the rodeo is the turkey leg.  They are grilled and seasoned to perfection.  A turkey leg is a great choice when it comes to choosing food at the rodeo.
Rodeo foods change according to the region where the rodeo is taking place.  Some of these options might not be available.  Others might be interesting to try.  That is why bringing some food items with you is always smart.  This is especially true if you have any dietary restrictions.
Making rodeo food at your campsite
Preparing and eating food before or during the rodeo at your RV or camper van is always healthier.  
The best kinds of food to make for an on-the-go type of meal would be sandwiches or wraps.
Mason jar salads are always a big hit with Paul and me.  They are easy to make, and all you have to do is go back to your vehicle and grab a cold salad in a jar for lunch.
Homemade pasta or grain salad is a great grab-and-go option.  These kinds of salads are best if made a day in advance because the flavors combine more.
Make your own homemade energy bars or bites like these from feelgoodfoodie.net with things like oats, nuts, and dried fruits.  They can be kept in your backpack or purse for a quick snack while you enjoy the rodeo.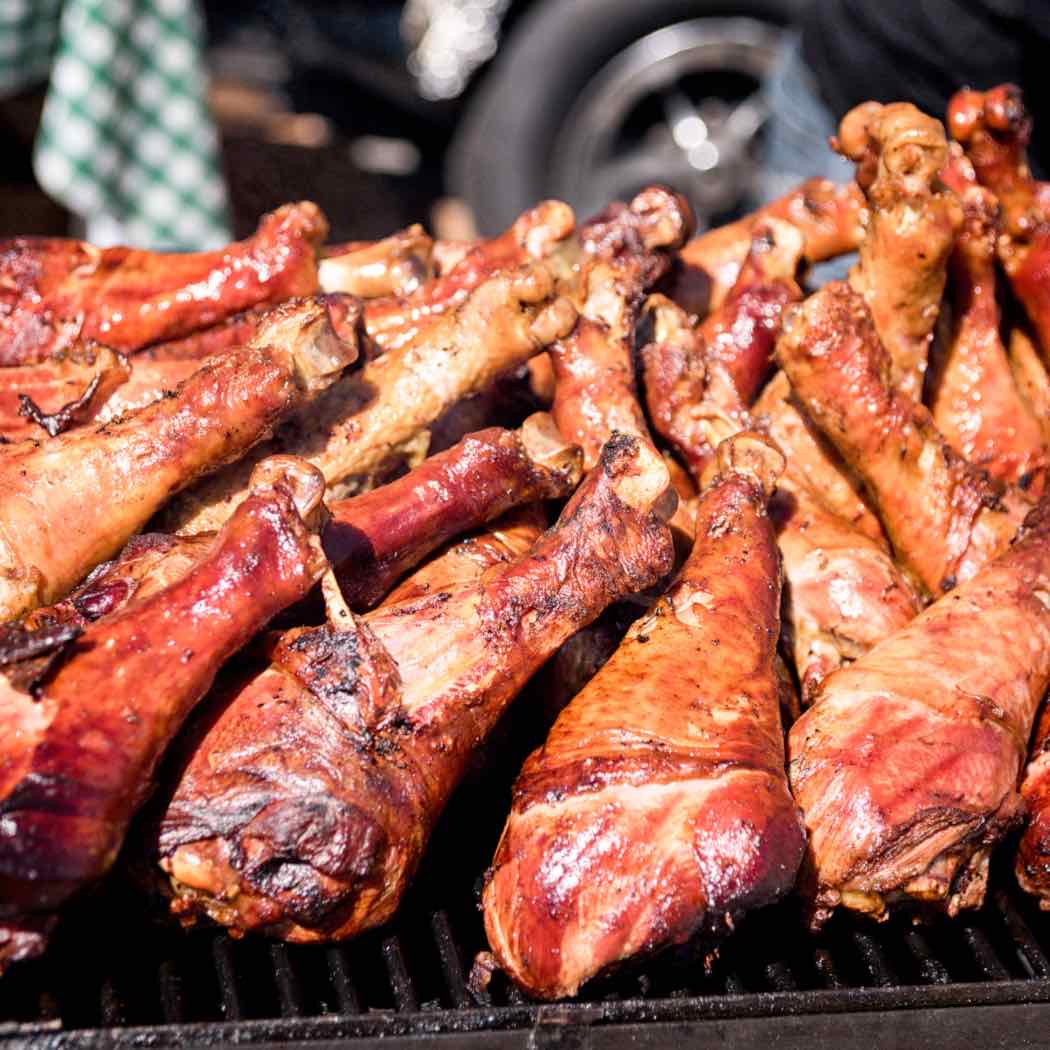 Practice moderation
Don't kill yourself trying to only find healthy rodeo food options.  It's okay to indulge a little and enjoy some of the rodeo treats.  The key is to practice moderation of the more unhealthy choices. 
Try to balance your options with some good and some not-so-good food selections. You will be happy you did the next day.
Finally
You can still have a great enjoyable time at the rodeo by making good choices and being mindful of your eating habits.  Prioritize your health and watch your portions, and you should be just fine. 
Just try to stay away from the deep-fried Oreos!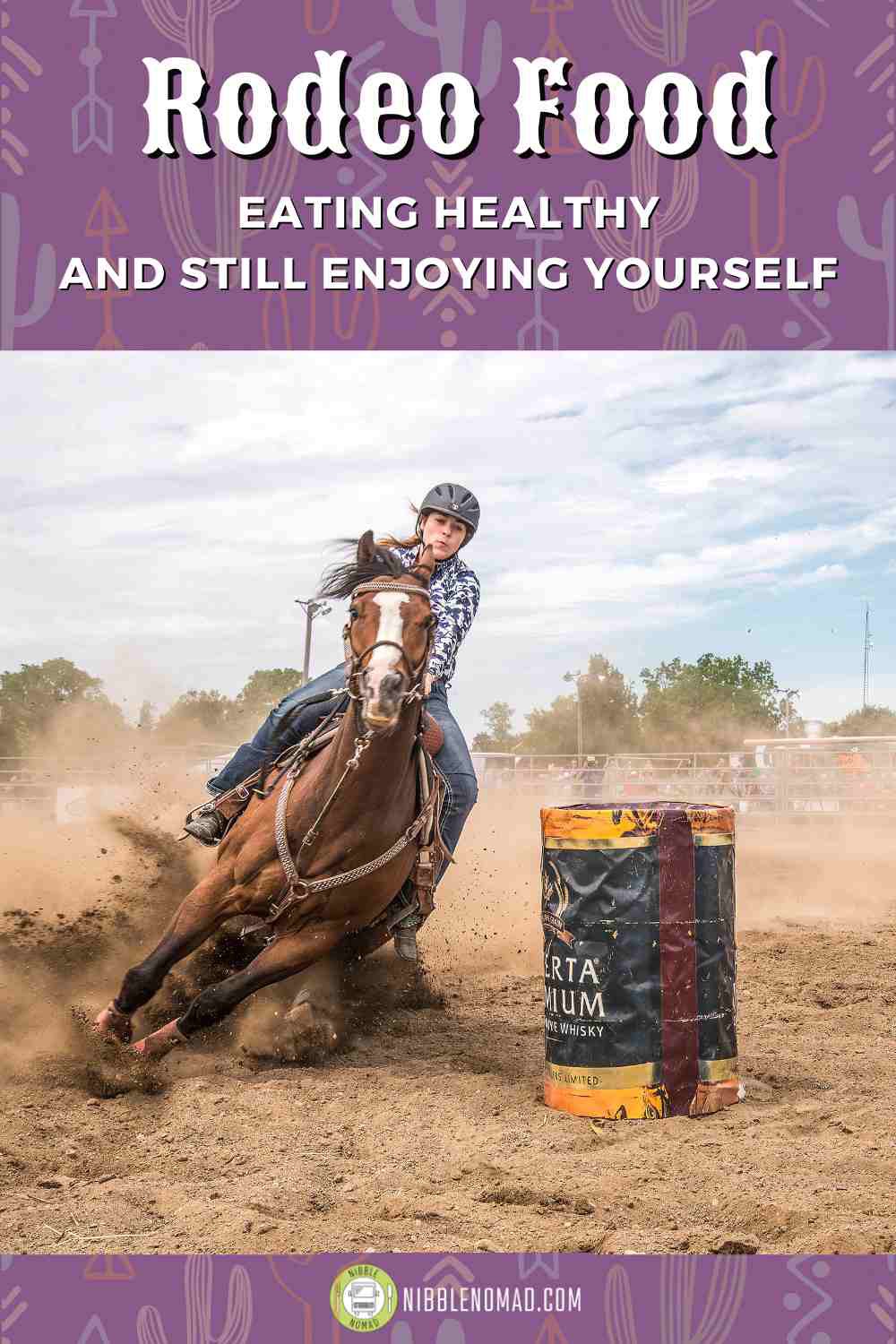 Nibbler Tip:  Don't wait until you are very hungry to eat at a rodeo or any other time.  That is when bad decisions are made.  Remember that many more food vendors can switch out meat products for a more plant-based option.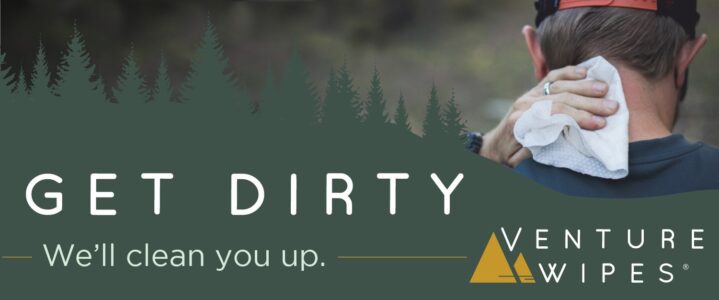 AMAZON DISCLOSURE:  This website participates in the Amazon Services LLC Associates Program, an affiliate advertising program designed to provide a means for us to earn fees by linking to Amazon.com and affiliated sites.