Have you ever thought about trying a Plant-Based diet but don't know any easy recipes to give it a try? This easy quinoa salad is the perfect one to start with.
One of the best things about plant-based recipes, like quinoa salad, is that they can be made ahead of time. This one is no exception.
My sister Carol has so many amazing plant-based recipes she has made and perfected over time.
Whenever she and I are talking about what to have for dinner, she always has the greatest suggestions. This plant-based quinoa salad is one of her more recent suggestions.
Prepping in advance for your easy quinoa salad
Think about how often you have heard someone say that a recipe they have made is great, but just wait until tomorrow; it'll be even better.
Well, this one is a perfect example of that. It's great when you make it, but boy, oh boy, wait until you eat it tomorrow. Then, it's out of this world.
By putting the lemon juice, garlic, red wine vinegar, and oil (optional) together to marinate for a couple of hours or overnight with the veggies and quinoa really makes the difference in this easy quinoa salad.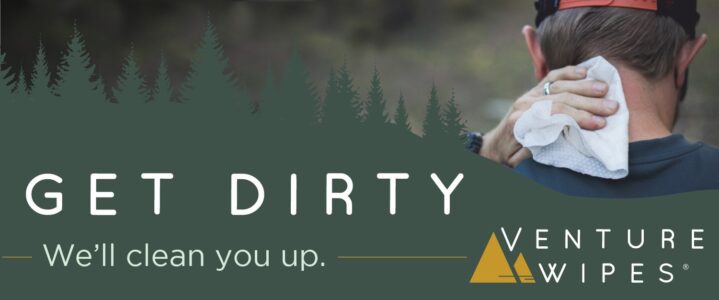 There is something to say about preparing some items ahead of time and waiting a couple of hours to eat them. Sometimes waiting until the next day.  This gives the flavors a chance to really meld together.
Remember that if you don't have a lot of time to prepare your quinoa for this salad or any other recipe, you can always use the rapid boil in a bag version of quinoa.  This makes prep so easy.
| Disclosure: Please note this post may contain affiliate links. There is no additional cost to you – we earn a commission if you purchase using our links. We only link to products and companies we use and recommend.

Best easy quinoa salad
Imagine it's hot outside, and you have been out hiking or biking.
The best thing to come home to is a really great fresh cold plant-based easy quinoa salad.
This one has 8 grams of protein per cup from the quinoa and almost 7 grams of fiber from the sweet potatoes.
That alone makes this one of the salads that we go to for a hearty and filling lunch or dinner.
This a great item to share at your next campfire gathering or just any time you are fortunate enough to have friends and loved ones around you.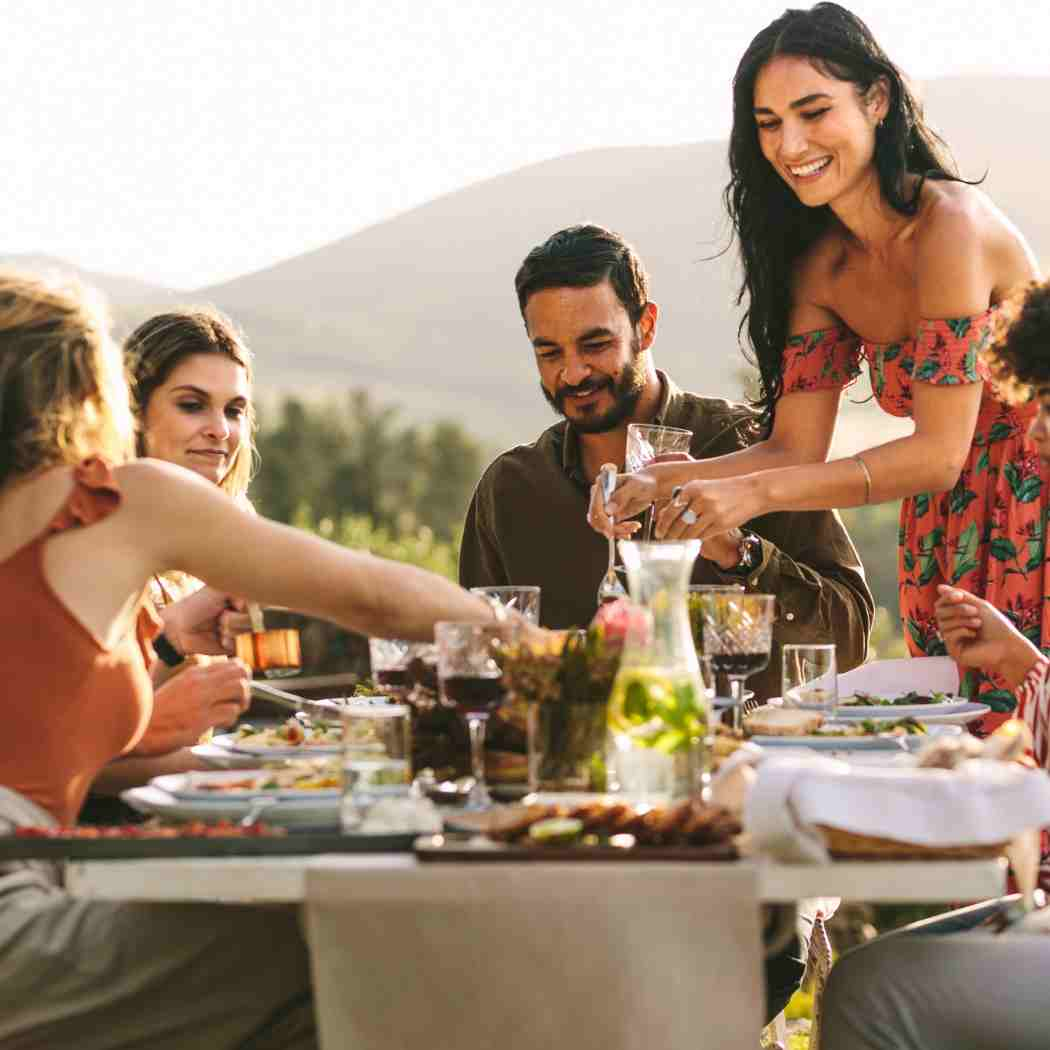 Which is better?
Now you might say, well, why couldn't I just use rice to add to my salad.
Well, quinoa has twice the amount of protein.  Because quinoa has so much fiber, it makes you feel full more than rice.  That always helps with weight loss.
What is quinoa
It is pronounced keen-wah.  Quinoa is a grain that has been around for thousands of years.
I has been grown in many Central and South American countries.  It has recently started to be grown in parts of the Rocky Mountains and Canada.
It grows the best in elevations of 7,000 to 10,000 feet.
Quinoa became popular in the US in 2006/7 when restaurants started to incorporate it onto their menus.
Because it has such high protein and numerous health benefits, it is sometimes called a "superfood."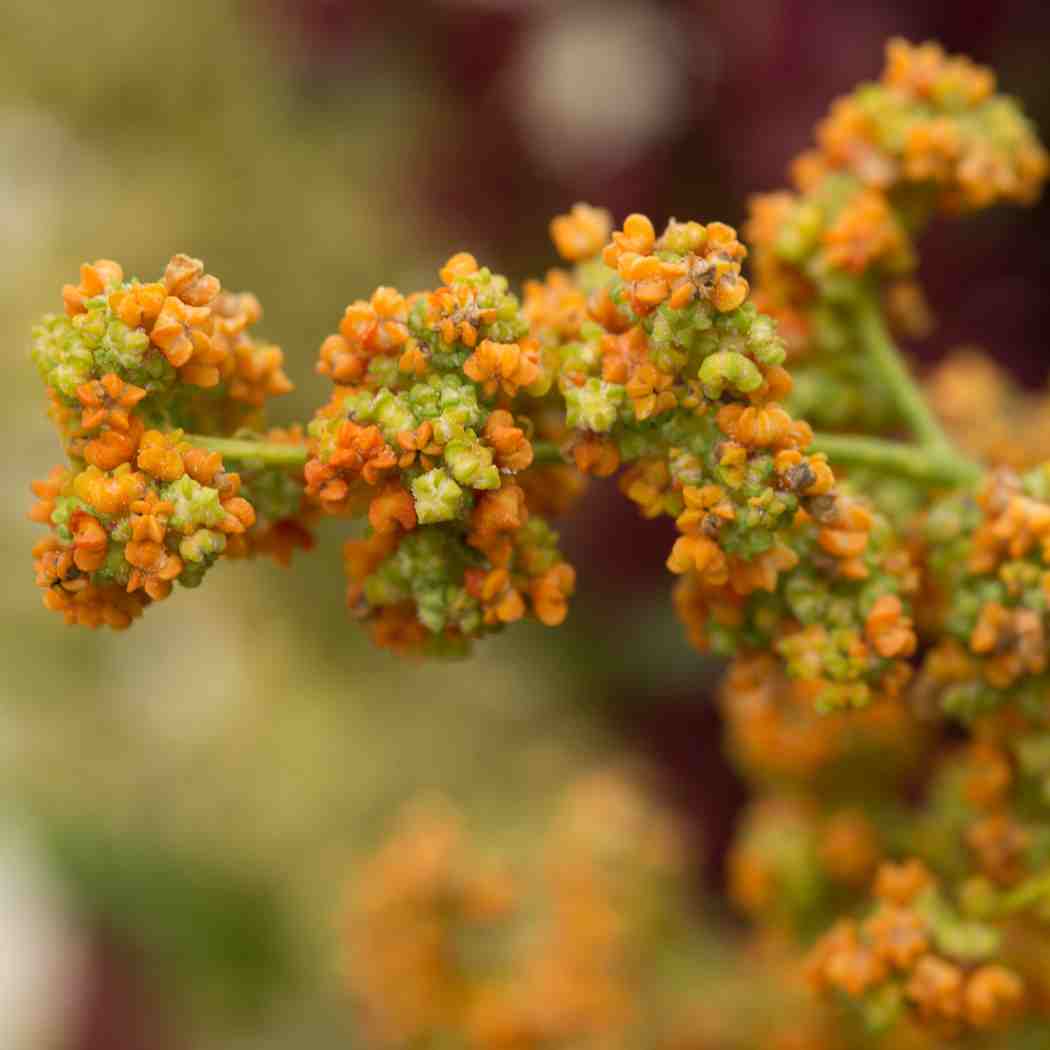 It has been found that increasing the amount of quinoa in your diet may show a significant decrease in your A1C levels.
There are different varieties of quinoa.  It's usually white, red, or black.  It has a mild nutty flavor and can be slightly crunchy.
Quinoa has magnesium, potassium, iron, protein, and fiber, and is gluten-free.  That's just a few of the great things quinoa has to offer.
You can easily cook quinoa on the stove in a sauce pan or very quickly in an Instant Pot.
When we are out camping, I like to make a big Instant Pot of quinoa and keep it in the refrigerator.  I keep cooked quinoa around so that I can include in all sorts of recipes.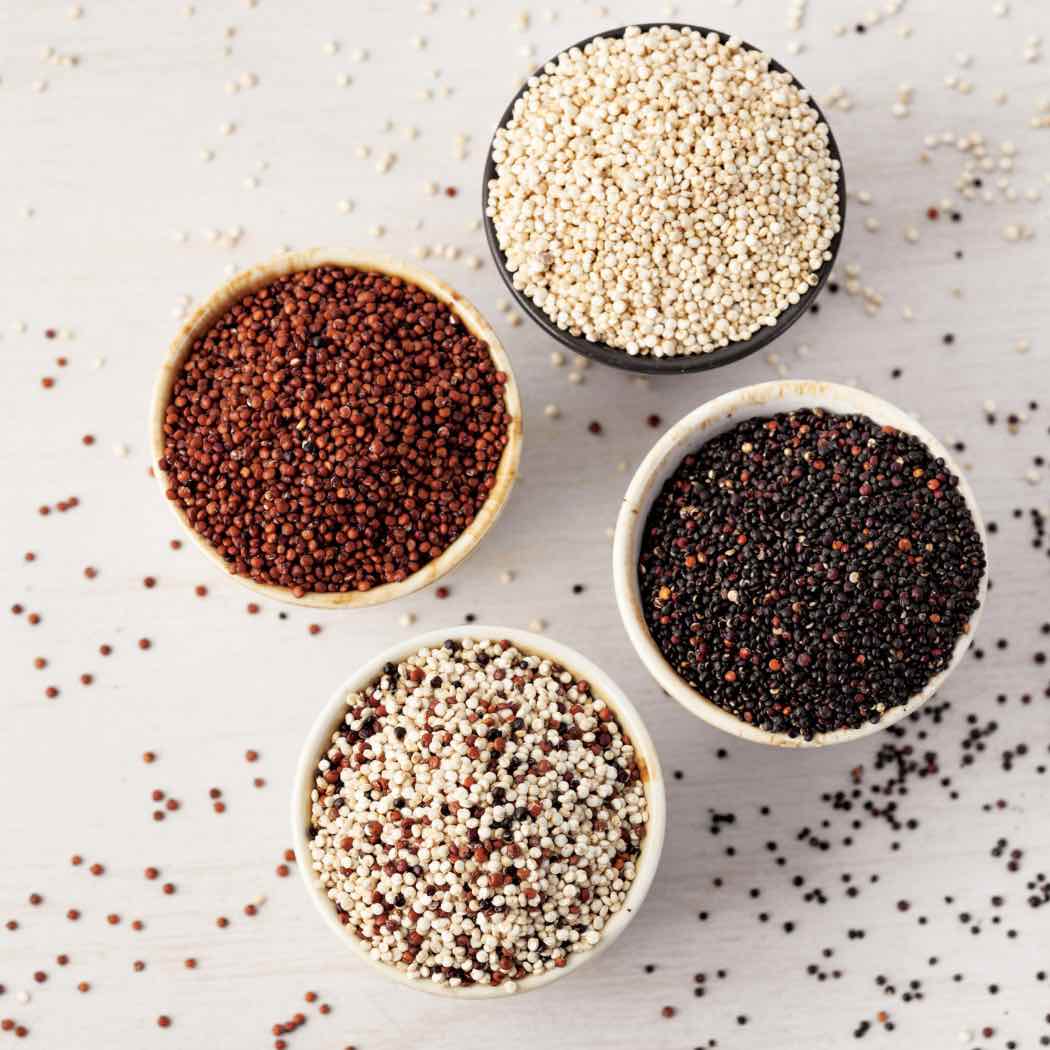 Quinoa Salad
Ingredients
Dressing
3

Tbsp

lemon juice

freshly squeezed is always best

1

Tbsp

red wine vinegar

1/4

tsp

oregano

dried

1

clove

garlic

minced

1/4

cup

oil (optional)

Avocado
Quinoa Salad
1

cup

quinoa

1 1/2

cup

sweet potato

cubed small

1

small

red onion

sliced

1 1/2

cup

zuchinni (1 medium)

cubed

2

cups

fresh greens

2

cups

grape tomatoes

halved

2

green onions

sliced

salt and pepper

to taste
Instructions
Dressing
whisk together the red wine vinegar, lemon juice, oregano, garlic, some of the salt and pepper in a small bowl and set aside
Quinoa Salad
combine the rinsed quinoa (always rinse the quinoa), 2 cups of water, salt and pepper.

cook until the water is absorbed and the quinoa is tender about 15 minutes. If using an Instant Pot set for 8 minutes of pressure with a 10-minute natural release. Let cool

heat oil on medium. If not using oil, you can water saute.

cube the sweet potatoes and zucchini and slice the red onion

saute until soft, about 12-15 minutes

put everything in a large bowl, and toss with the dressing and the quinoa.

cover and refrigerate for at least 1 hour to overnight.

Add fresh greens and tomatoes. Toss and serve cold. Garnish with chopped green onions
Nutrition
Serving:
1
2 cups
|
Calories:
395
kcal
|
Carbohydrates:
53.4
g
|
Protein:
9.8
g
|
Fat:
16.8
g
|
Saturated Fat:
2.2
g
|
Cholesterol:
0
mg
|
Sodium:
54
mg
|
Potassium:
1084
mg
|
Fiber:
8.8
g
|
Sugar:
9.8
g
|
Calcium:
106
mg
|
Iron:
6
mg
As always, we'd love to hear from you. So please let us know if you make this easy quinoa salad or any great salad that is perfect the day you make it or, even better, the next day.
Happy Gathering!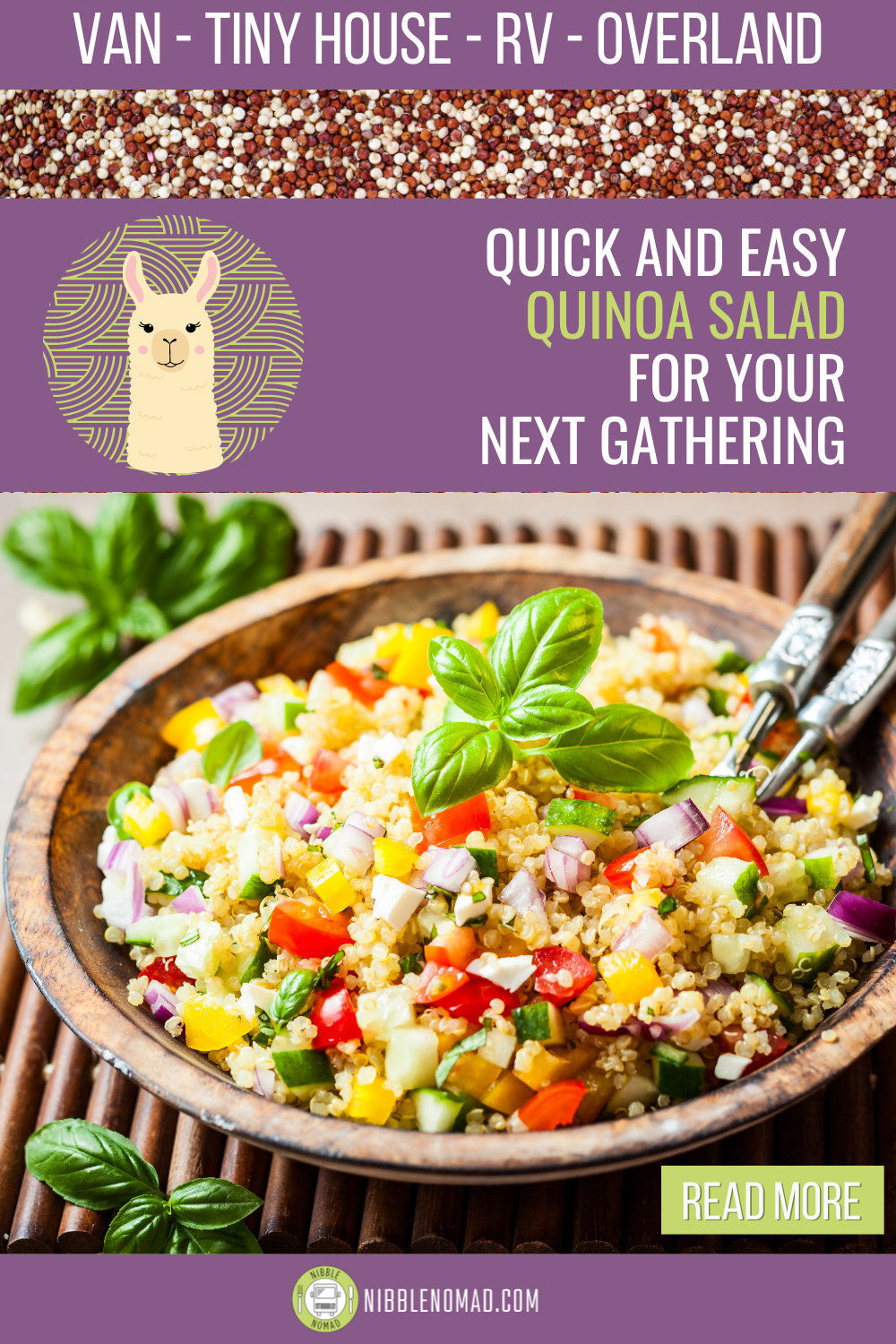 Nibbler Tip:  Make sure you rinse your quinoa at least two times to make sure that you have washed all the casing off.
AMAZON DISCLOSURE:  This website participates in the Amazon Services LLC Associates Program, an affiliate advertising program designed to provide a means for us to earn fees by linking to Amazon.com and affiliated sites.