Have you ever been to an Adventure Van Expo?  Read on if you haven't been or are considering finding one in your area.  We just returned from the Adventure Van Expo event 2023.
We put together this little glimpse of what we saw while we were there.
Make sure you read to the bottom to see the list of the upcoming Adventure Van Expo dates and locations.
What is an Adventure Van Expo?  
Suppose you own a camper van, a truck camper, or even a popup tent on the roof of your car.  Then you probably would find something new at this expo. 
This event is where people can offer their camper van, truck camper, or tent for sale.  
It's a place where you can wander up and down the rows of vendors to find that perfect item to make your overland camping experience just right.
This is where you can talk about mechanical additions, enhancements, or even repairs.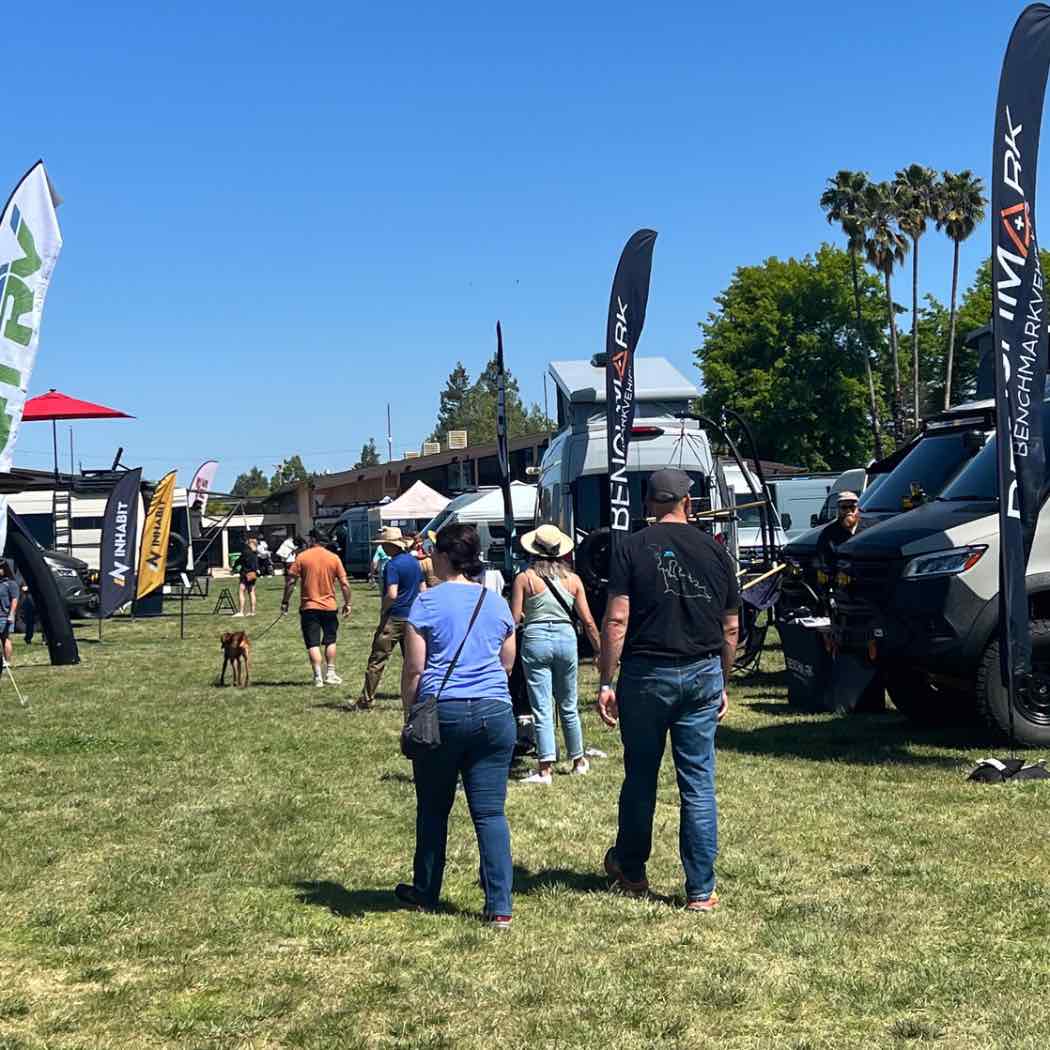 Expos are a place to find everything from toilets to kitchen conveniences, off-road traveling gear, and lots more.
It's a place to meet the manufacturers of all the pieces and parts you already use or are considering using.

Let's start at the beginning of the process
Please find the event you are looking for and be close enough to make it easy to get there.
Researching
When looking for an overland expo event, we browse the internet to see if there are any events in our area.
If we find an expo outside of our area, we decide if it's worth traveling there. 
We would then often roll other traveling into the trip to the expo event, which makes the whole trip more enjoyable.
Not all expos are the same.  Some are extremely large down to the relatively small expos, like the Adventure Van Expo event, in 2023
We have been to relatively small adventure van expo events and huge events. This was a medium size adventure expo. 
Once you know where you are going, you need to then secure your spot.
| Disclosure: Please note this post may contain affiliate links. There is no additional cost to you – we earn a commission if you purchase using our links. We only link to products and companies we use and recommend.
Tickets
When it comes to acquiring your tickets, you have a couple of things to consider for this two-day event.
You can buy tickets in two different ways. 
A ticket to only enter the adventure van expo, or you can purchase tickets to enter and camp on-site in your current overland vehicle.
When you purchase an entry ticket only, you will be parking in the lot across the street and walking into the event.
If you decide to do the on-site camping as well, you will be directed to the camping area at the location.
Camping
When we go to these events, we like to camp on-site and be able to go into the event first thing in the morning.
Camp usually costs between $25 – $50, depending on the event itself.
One of the things that we like about camping on-site is the social gatherings that take place during and in the evenings between event days. 
Someone usually will be putting on a gathering after the day's events are over.  It's generally around their campsite.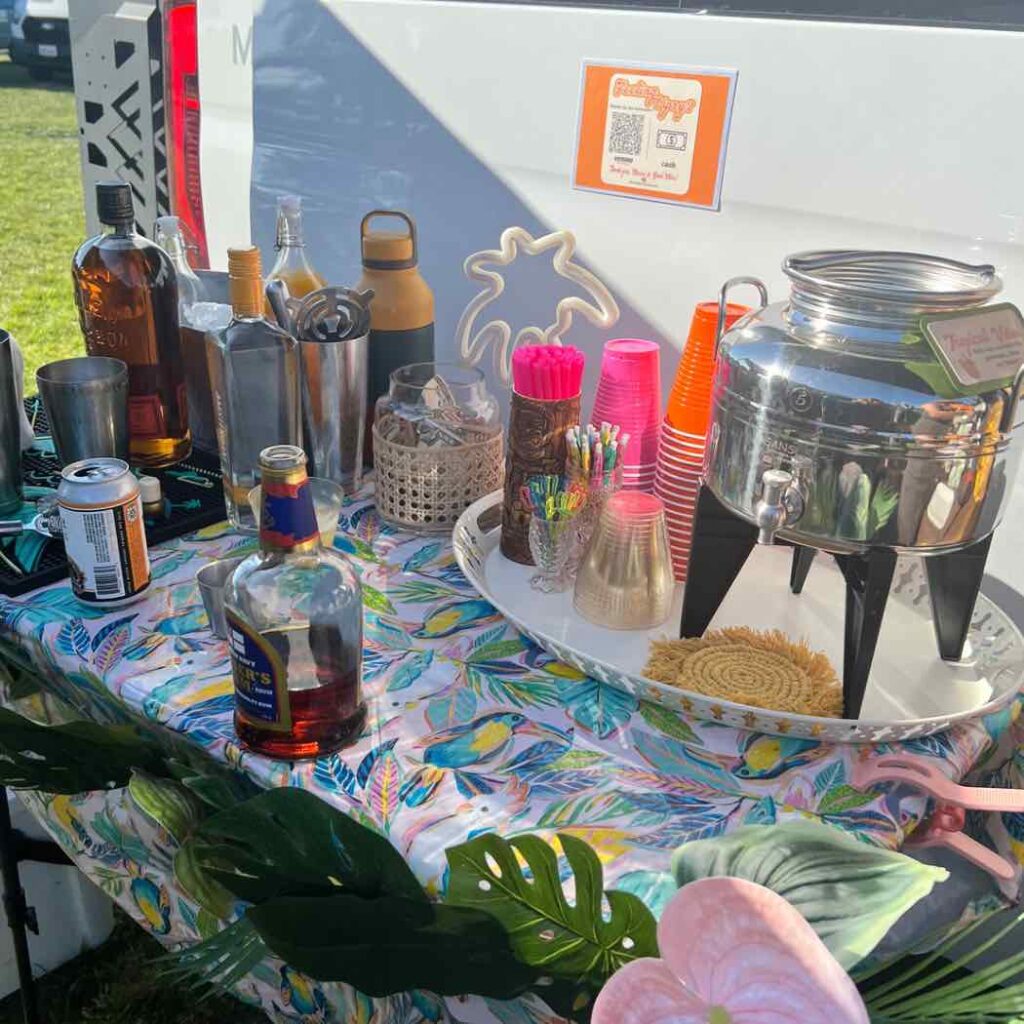 Sometimes the manufacturers will put together some social events at their vendor's booths. 
This will help them to promote their products as well as be able to get feedback on the products that they sell.
Please be aware that any camping at these events is usually dry camping or boondocking without any hookups.
They will always have some facility that can be used by the campers at night and the eventgoers during the day.
What to expect at the expo
When you go to this adventure van expo or any other one across the United States, you will find vendors, dealers, manufacturers, and lots of food and drink trucks.
Vendors
What I like the most about these events is the chance to see all the new and up-and-coming outdoor gear items that vendors offer.
From extensive suspension upgrades to small 'cash and carry' items like kitchen gadgets to make overland camping adventures easier.
We go up and down the vendor rows talking to the people behind the tables and picking up business cards and swag they offer.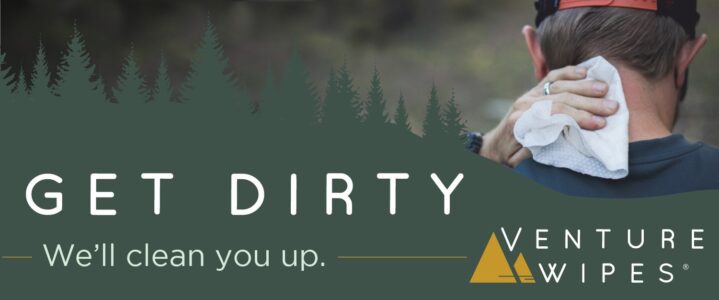 When you go to the smaller expo events, you typically find fewer items that are being offered to buy right there and take home with you.  
It's usually the place to see what is new and make a deal with the vendor for that new item.
You can make a purchase at the expo and have it delivered back to your home or anywhere you can pick up the item.
Vendors are interested in talking to attendees of the expo.  They find it helps them know what the consumer thinks about their products and make changes from suggestions.
Manufacturers
Manufacturers usually showcase the newest model of a camper van or some other type of overland camping rig at these events. 
This event only had Airstream there to represent camper vans that a major corporation manufacturer makes. 
Small third-party manufacturers had built the other new vans that were there to buy.
Food Trucks
These are at every event that we have ever been to.  In addition, they are convenient, which means you don't have to leave the campsite to go to a restaurant.  
Please keep in mind that the food a truck offers is usually not healthy, so please look at all your options before making a choice.
Of course, it is best if you can bring your own food or snacks. 
Always drink a lot of water at events like this, as you can become dehydrated before you know it.
Some of our highlights
We go to these expo events to see what is new and improved regarding overland equipment. 
But we tend to find ourselves wandering around all the used and new camper vans for sale.
This could be dangerous for us because we tend to change vehicles often.
I also like seeing how other van life people decorate their rigs.  That's my favorite part.
Complete adventure vans
Some of the vans we checked out were Field Vans, MOD Vans, Storyteller Vans, and Airstream vans.
It's easy to become overwhelmed by all the new vans.
Large manufacturers make some of them, and some are build-out cargo vans by up-and-coming van builders.
Various components for design and comfort
We met a young couple from London that have invented the best urine-diverting toilet on the market, their words, not mine. It's called Compo Closet.
It is a better design that will help make doing your business much easier when you don't have a flushable toilet.
There are vendors with items to make your life easier and more comfortable.  Zero Breeze air conditioners for small places like vans or tents are one of them.
These can be plugged in, or use the attached batteries for cooler air while boondocking. We loved this one so much we bought one and so did my sister.
Moon shades are another comfort item that is really easy to use.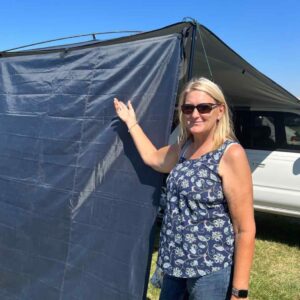 They are shades that can be attached to your overland vehicle or really anywhere you need shade.  They can be connected by magnets or suction cups. 
The shades are very easy to move around to accommodate the sun's direction.
Roam Rest Adventure Mattress had a great booth showing their fantastically comfy mattresses that they can make to the shape of your rig. Genius!
Canyon Adventure Vans is one of the best places to buy additional components and equipment to make your adventure experience even more enjoyable. 
We are big fans of these items because they are made specifically for our Winnebago Revel, so they fit into the van perfectly.  They also have items for the Storyteller vans.
New items to make a small kitchen even more usable than ever before
Lost Hiway Customs is another components manufacturer that was an excellent find for us. 
They make kitchen gallies, cabinet components, and other accessories.
When it comes to having all the cooking or grilling equipment with you on your next adventure, look no further than the TemboTusk adjustable Skottle grill. 
This is the most compact grilling and cooking device on the market.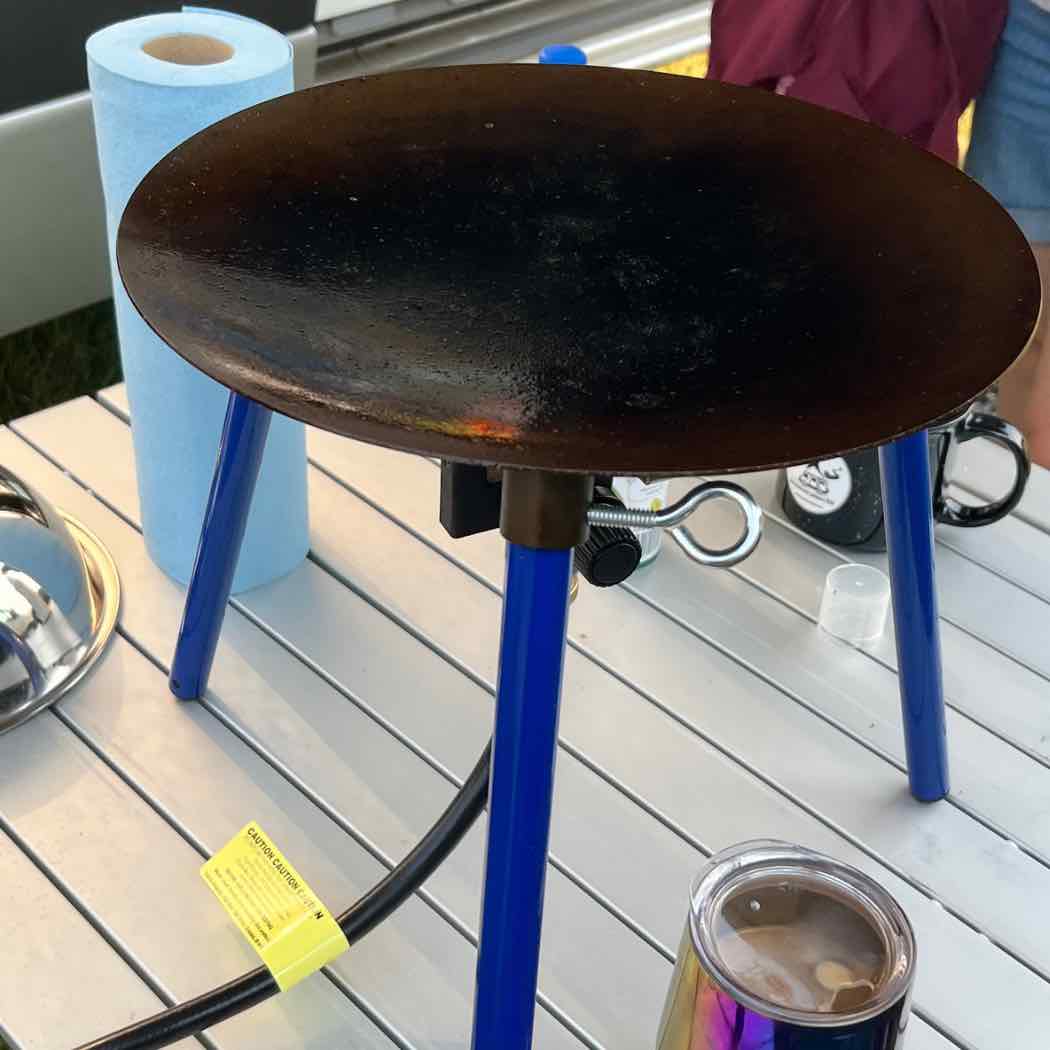 These are great for doing any cooking that requires a pan or skillet.  It's all in this one item that's easy to clean and stow due to its compact size.
Van Wife components were there with all their sink and cabinet container options.  I love the soft cabinets that can be easily attached to the ram mount strips on the wall inside your van or truck camper.
More shows
Here is a list of the Adventure Van Expos in the United States for the rest of 2023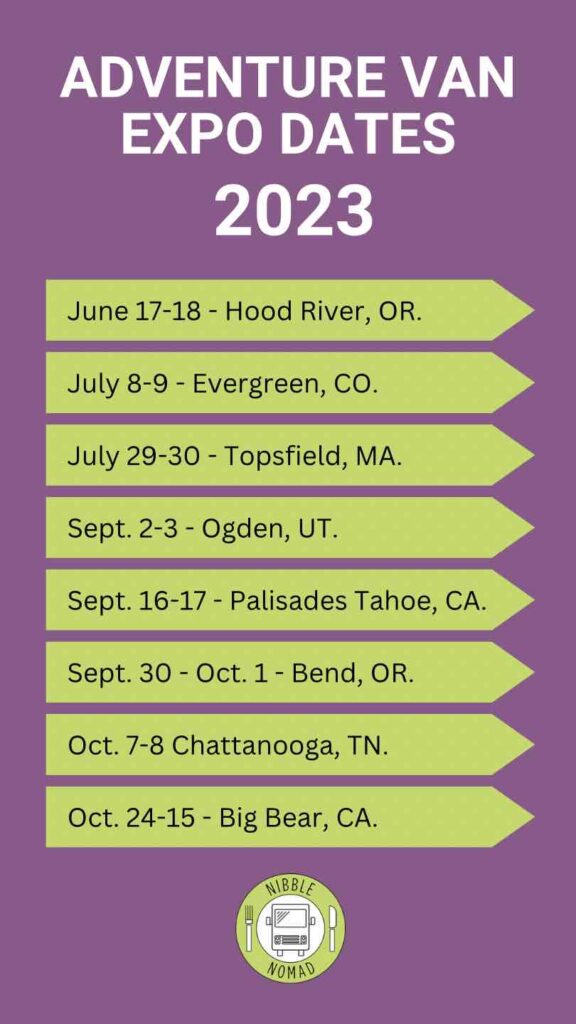 Finally
These expo events are an excellent place to start when it comes to being in the market for a new overland rig or any other pieces and parts you may need.
We try to go to as many as possible, so hopefully, we'll see you at one of them.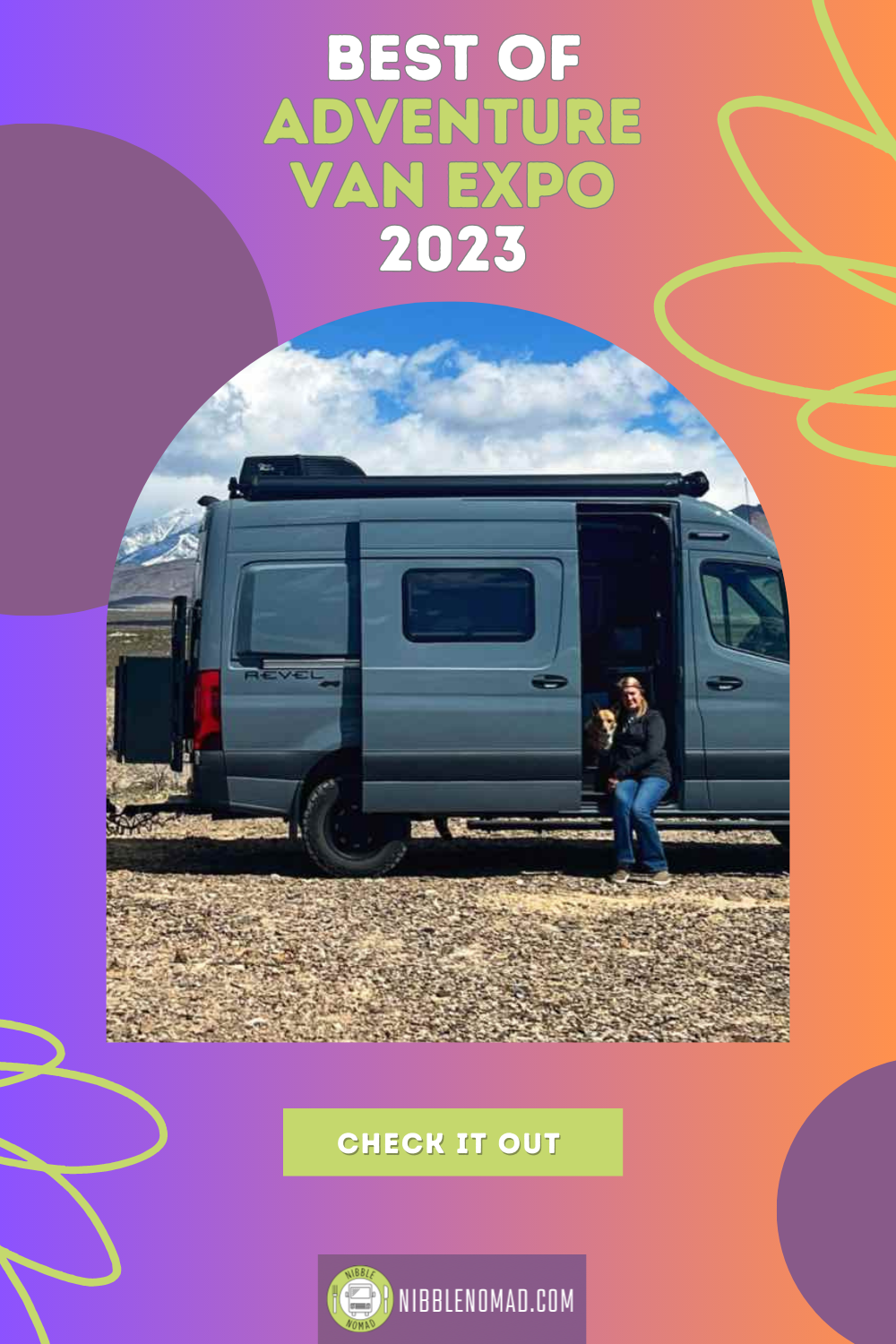 Please leave a comment about what expos you have been to and let us know if you found anything new.    
Related Reads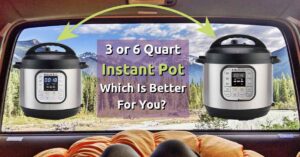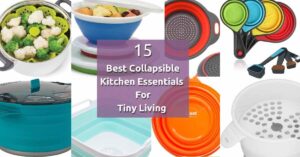 AMAZON DISCLOSURE:  This website participates in the Amazon Services LLC Associates Program, an affiliate advertising program designed to provide a means for us to earn fees by linking to Amazon.com and affiliated sites.