Sugar-free Mocktails are non-alcoholic beverages that offer all the fun and flavor of cocktails without the alcohol or sugar. So let's dive into 25 of the best sugar-free mocktail drinks that taste and look great.
Ultimately, summer is coming, so it's a good idea to have a couple of sugar-free mocktail drink ideas ready for your next social gathering.  
If you watch your sugar intake and alcohol consumption, these are your drinks.
Alternatively, sugar-free mocktails are an excellent option for people who do not drink alcohol and seek a healthier, sugar-free mocktail alternative to traditional cocktails.
Part of the crowd
Mocktails are often made with fresh fruit juices like pineapple, orange, cranberry, and berries. 
In addition, they also have herbs and other ingredients that provide a refreshing and delicious taste.
These mocktails are perfect for social occasions such as parties, events, campfire potlucks, or any other friendly gathering. 
In addition, sugar-free mocktails allow everyone to join in on the fun without feeling left out.
Mocktails come in a wide variety of flavors and styles, from classic Shirley Temples to more complex blends like The Botanical Garden.
The Botanical Garden is a drink combining different juices, herbs, and non-alcoholic spirits. 
Ingredients
Instructions
In a shaker, muddle the jalapeno slices and dill sprig.
Add the Seedlip Garden 108, cucumber juice, lime juice, an alternative sweetener, and celery bitters
Add ice to the shaker and shake for about 10-15 seconds.
Strain the mixture into a highball glass filled with ice.
Top with club soda and give it a gentle stir.
Garnish with a cucumber slice and a dill sprig.
They are a great way to enjoy the social aspect of drinking without the risks associated with alcohol consumption, making them a popular choice for people of all ages and lifestyles.
Some Mocktail facts
Here are some interesting facts about sugar-free mocktails that taste great.
When you serve your mocktails it's best to put them in fancy glasses and garnish them with fresh fruit, herbs, or colorful straws to make them look as visually appealing as alcoholic cocktails.
Because they are sugar-free, they are lower in calories than alcoholic cocktails, making them a healthier option for people who are watching their diet or have dietary restrictions.
Sugar-free mocktails are becoming more popular.
Sugar-free mocktail drinks that taste great are popular in many different countries.
Because of this, there are countless variations around the world, such as the Virgin Mary (a non-alcoholic version of the Bloody Mary) and the Mango Lassi (a popular Indian mocktail made with yogurt and fruit).
Many bars and restaurants have now started to offer mocktail menus alongside their cocktail menus, recognizing the growing demand for non-alcoholic drinks.
Furthermore, cocktails are a great way to celebrate special occasions, such as pregnancy or sobriety milestones, without alcohol.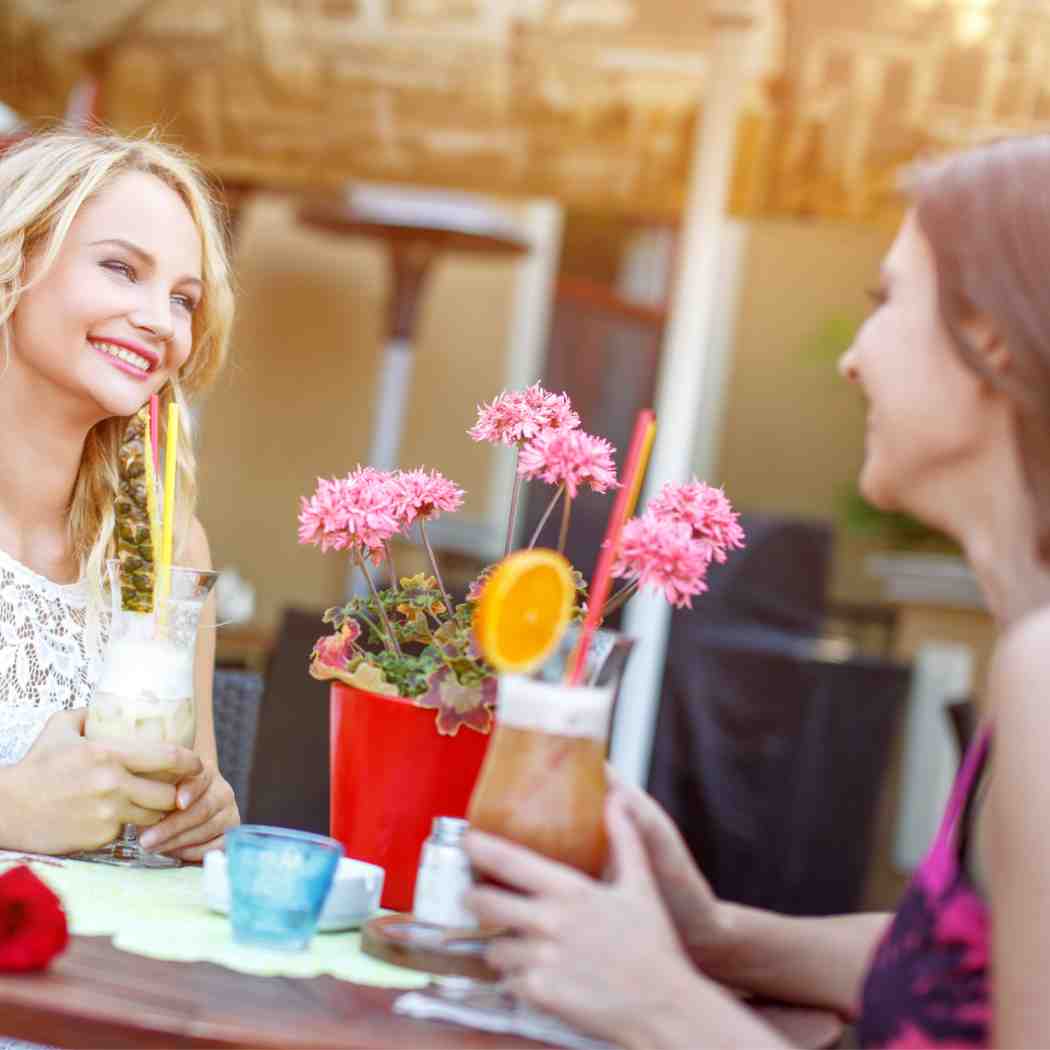 | Disclosure: Please note this post may contain affiliate links. There is no additional cost to you – we earn a commission if you purchase using our links. We only link to products and companies we use and recommend.

In the beginning
Surprisingly, the origin of mocktails is not entirely clear, but it is believed that the concept of non-alcoholic drinks dates back to ancient times.
In the early 20th century, during the American prohibition era, people started to create non-alcoholic drinks as a substitute for alcoholic beverages.
Therefore, this led to the creation of many popular mocktails, such as the Shirley Temple, which was named after the famous child actress of the time.
In today's world
In recent times, the popularity of mocktail beverages has continued to grow as people look for healthier and non-alcoholic options when socializing or celebrating.
Many mixologists and bartenders have also started to create their own unique mocktail recipes using a variety of fresh ingredients and flavors.
Because of this, it makes mocktails are an exciting and delicious alternative to traditional alcoholic drinks.
It's easy to make your own soda water with the Soda Stream Art (black) or Soda Stream Art. (White)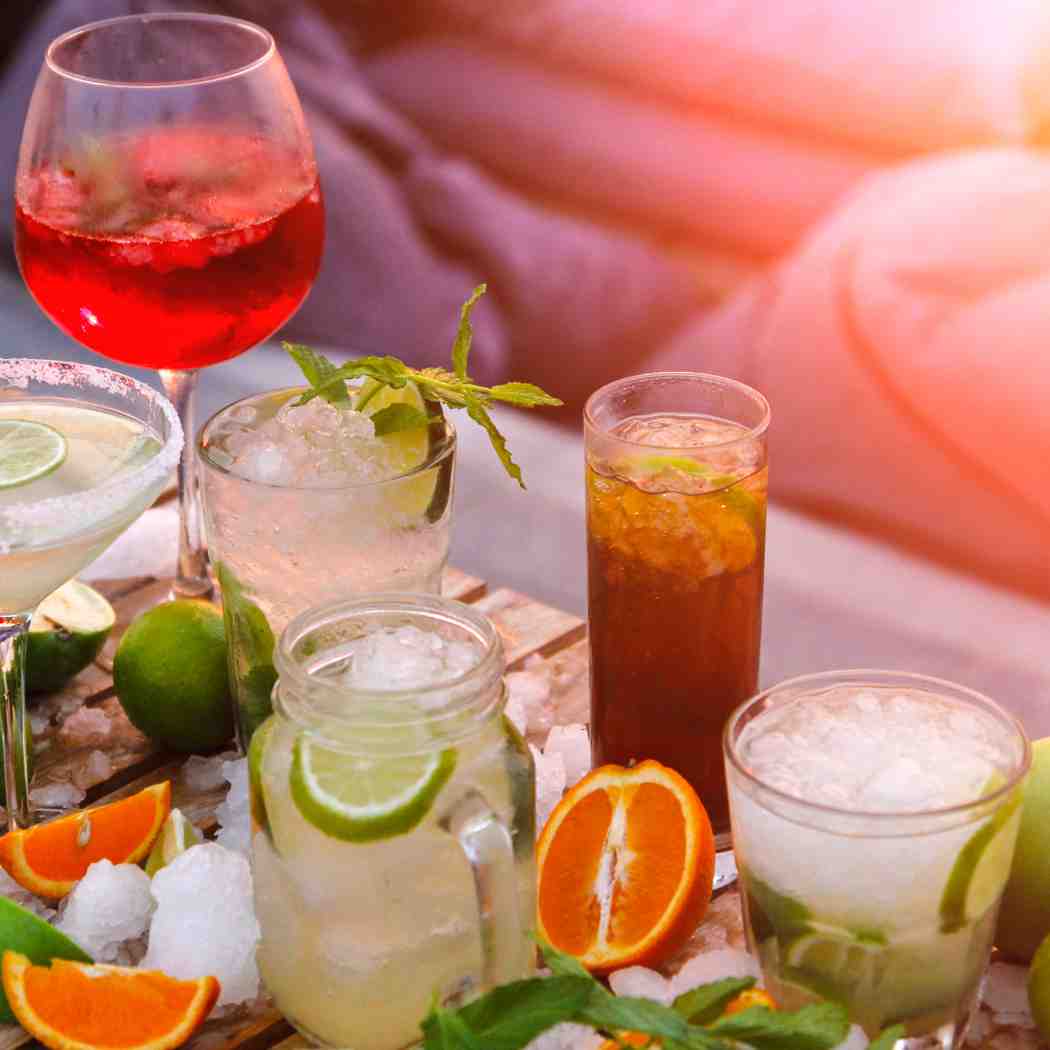 10 fantastic sugar-free mocktail drinks
Here are 10 delicious sugar-free or low-sugar mocktail recipes that are perfect for any occasion:
Shirley Temple – A classic mocktail made with grenadine, lemon-lime soda, and maraschino cherries.
Virgin Mojito – A refreshing blend of lime juice, mint leaves, alternative sweetener, and soda water.
Pina Colada Mocktail – A tropical blend of pineapple juice, coconut milk, and cream of coconut.
Strawberry Daiquiri Mocktail – A fruity mix of strawberries, lime juice, and an alternative sweetener.
Cucumber Cooler – A refreshing mocktail made with cucumber, lemon juice, and soda water.
Virgin Margarita – A tangy and refreshing mix of lime juice, orange juice, and an alternative sweetener.
Blueberry Lemonade – A sweet and tart blend of blueberries, lemon juice, and a sugar substitute.
Sparkling Grapefruit Mocktail – A tangy and refreshing mix of grapefruit juice, club soda, and honey.
Pineapple Mint Spritzer – A tropical and refreshing mix of pineapple juice, mint leaves, and club soda.
Raspberry Fizz – A fruity and bubbly mix of raspberry syrup, lime juice, and club soda.
10 more to try
Cherry Lime Rickey – A sweet and tangy mix of cherry syrup, lime juice, and club soda.
Orange Creamsicle – A creamy and sweet mix of orange juice and vanilla extract.
Cranberry Spritzer – A tart and refreshing mix of cranberry juice, club soda, and lime juice.
Cherry Mocktail – A refreshing mix of cherry juice, lime juice, and club soda.
Peach Bellini Mocktail – A sweet and fruity mix of peach puree, sparkling water, and an alternative sweetener.
Lavender Lemonade – A sweet and floral mix of lavender syrup, lemon juice, and club soda.
Grapefruit Mocktail – Here's a tangy mix of grapefruit juice, lime juice, and soda water.
Blackberry Basil Mocktail – A sweet and tangy mix of fresh blackberries, basil leaves, and soda water.
Virgin Cosmopolitan – This is a combination of cranberry juice and sparkling water.
Peach Pineapple Mojito – A refreshing combination of peach pineapple and sparkling water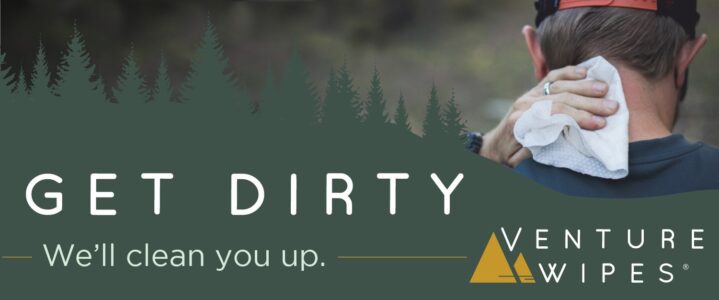 Here are the last 5 sugar-free mocktail drinks
Virgin Mint Julep – These are not just for the Kentucky Derby parties 
Virgin Tom Collins – A refreshing mixture of lime and lemon and tonic water
Spiced Apple Fizz Mocktail – An excellent combination of apple juice, cinnamon, and lemon
Virgin Palo Marita – A tangy blend of grapefruit juice and lemon
Strawberry Basil Cooler – Mix freshly squeezed lemon juice with sparkling water, basil, and fresh strawberries.
Nibbler Tip: Ultimately, it doesn't matter which one of these drinks you like. As long as you leave out the alcohol and sugar, you will have a wonderfully refreshing summer party mocktail.  
Finally
All 25 of the best sugar-free mocktail drinks that taste great sound like a fantastic choice to enjoy a friendly social gathering without any or low sugar and no alcohol.
Enjoy your concoctions, and enjoy your summer.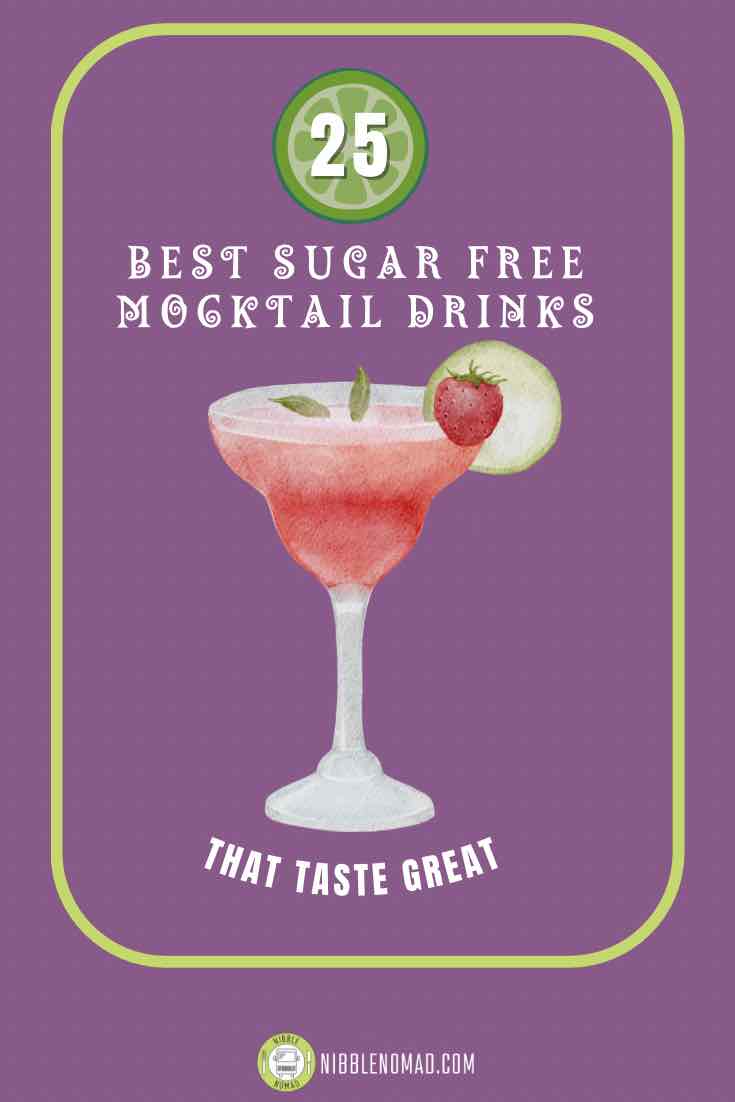 AMAZON DISCLOSURE:  This website participates in the Amazon Services LLC Associates Program, an affiliate advertising program designed to provide a means for us to earn fees by linking to Amazon.com and affiliated sites.