Well, it's time for the Kentucky Derby. What's more important than the race? You guessed it, the Kentucky Derby food.  It's time to talk about the 9 best foods for your Kentucky Derby party.  Whether you are actually going to the Derby in person or just creating your own fantastic watch party at your campsite.  Grab your derby hats and jump right into some tasty foods for your Kentucky Derby party.
If you are a person that likes to travel, especially to really cool events, then the Kentucky Derby is the one for you.  It's the first Saturday of May every year.
The race is actually only 2 minutes long, but the tradition of getting all dressed up and wearing the most outrageous hats is the best part of the whole event.  That is until you start to think about the food.
The most famous Kentucky Derby food for your party
The most famous food item served at the Kentucky Derby is a sandwich that has been around for quite some time.  It's the Kentucky Hot Brown.  It was created at the Brown Hotel in Louisville Kentucky in 1923.  It has been served at the event ever since.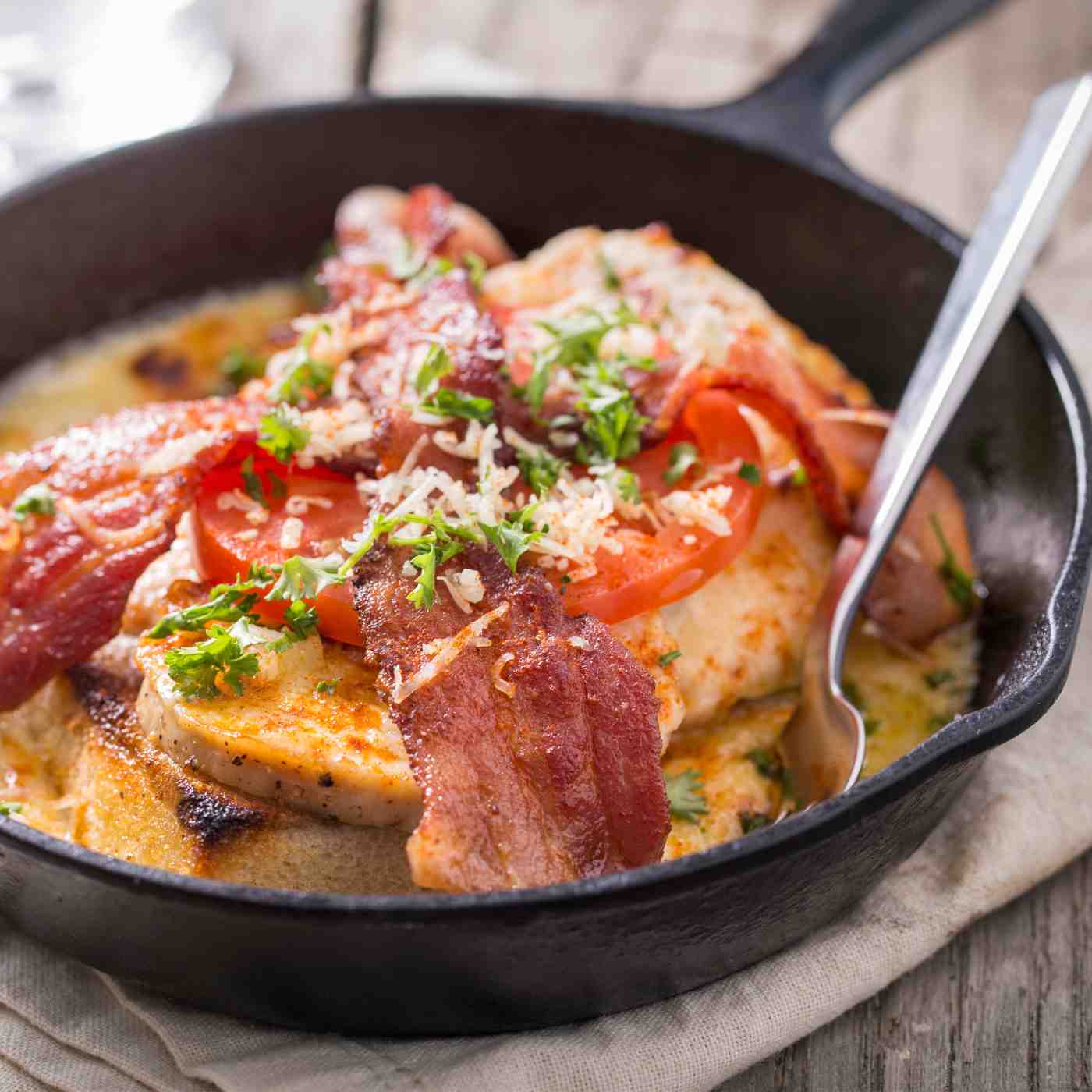 There are plenty of different variations that have evolved over the years but the original sandwich has stayed true to its creator for all these years. 
In case you are not familiar with this sandwich, it's a great, flavorful, sandwich that has everything in it.  It's made with turkey, tomatoes, bacon, Texas toast, and the famous sauce that was made famous by the Brown Hotel.

Mint Julep is the drink of the Kentucky Derby
Well we know that the Kentucky Hot Brown is the official sandwich of the derby, but what is the official drink you ask?  Well that would be the wonderful Mint Julep.
Now that's a festive drink.  It's quite an easy drink to make with Bourbon, mint, and simple syrup.  As a result of this being a nice sweet drink, they tend to go down very easily. This makes it very easy to drink a lot of them very fast. They are so tasty, refreshing, and could possibly be considered dangerous.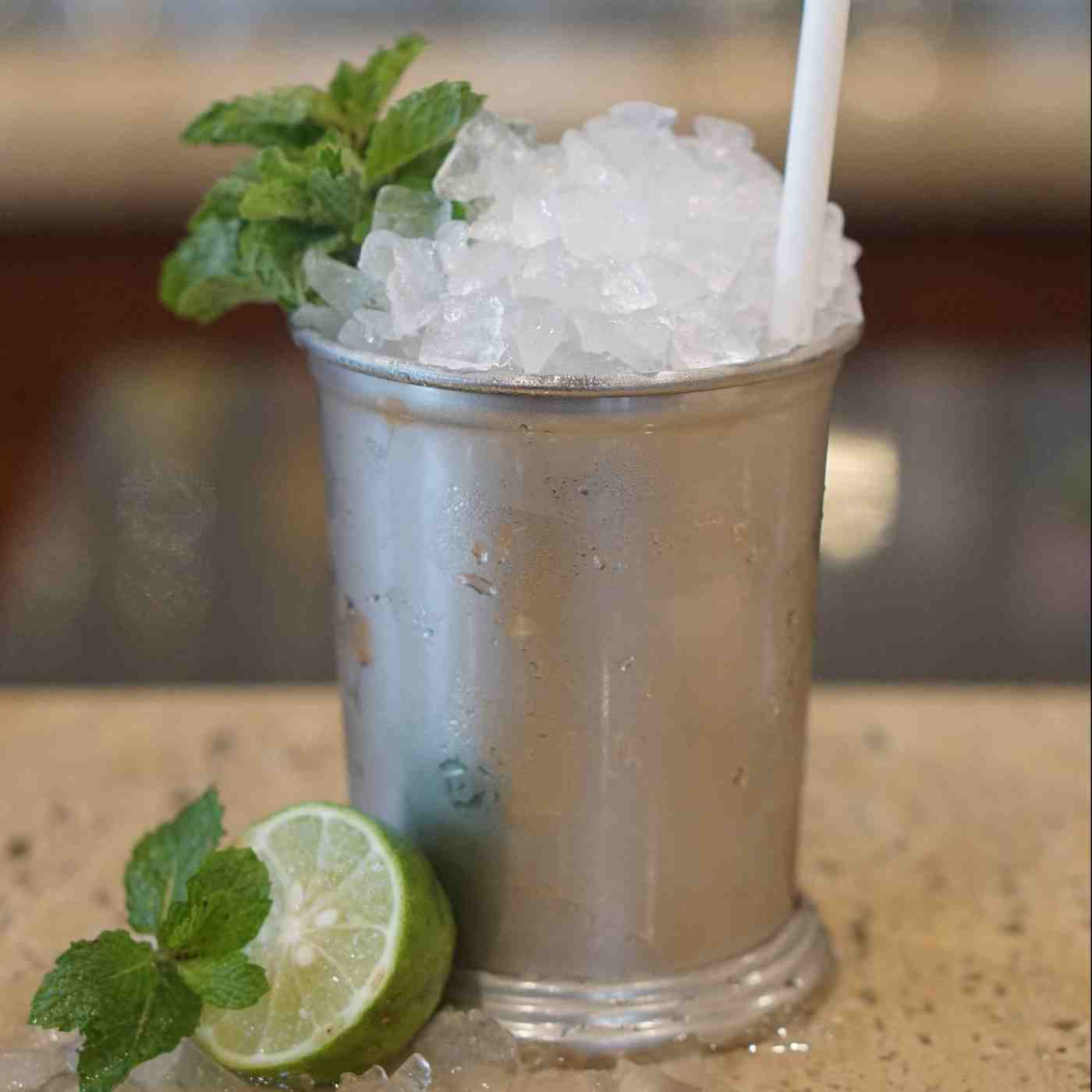 Before you know it you will need one of those fainting couches from the old south.  I can drink 5 of them in an hour and still want more. The website for the derby says that they serve about 120,000 of these wonderful drinks over the two days of derby festivities.  
The Kentucky Bourbon Balls
Kentucky Bourbon Balls are another one of those traditional food items to share at your Kentucky Derby party.  They are a mixture of crushed cookie wafers, pecans, cocoa, powdered sugar and oh yeah, bourbon.  These are definitely one of the 9 best foods for your Kentucky Derby party, during and of course even after the derby.  If you are from Kentucky then you are familiar with the bourbon balls.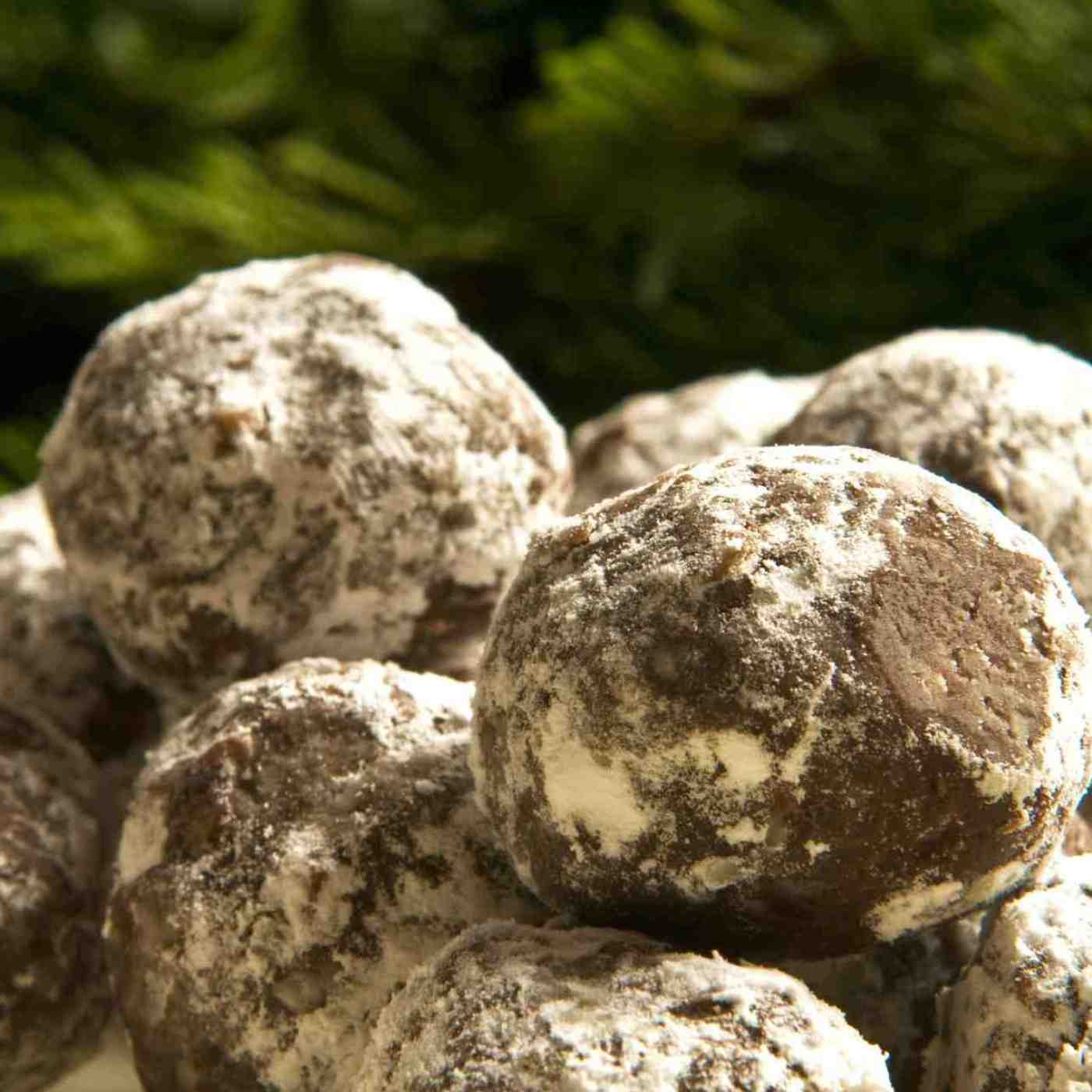 Benedictine Spread or Dip for all different uses
Another favorite tasty food for your Kentucky Derby party would be the Benedictine spread or dip.  This is another recipe for a derby snack that was invented in Louisville Kentucky. 
It was originally made only using the juice of cucumbers and onions.  However, todays chefs like to add the cucumber and onion right into the spread.  It can be served on crackers or the more traditional way on rounds or triangles of white bread with the crusts cut off.
Again, there are plenty of variations of this simple recipe but the original 4 ingredient recipe is always the best.
Everybody loves Fried Chicken
Fried chicken is always a favorite of the derby and really anybody from Kentucky.  I mean the Colonel himself was from Kentucky.
This southern hospitality favorite chicken can definitely be found at the concession stands or made at home.  Whether you like your chicken spicy or not, this is a crowd pleaser for sure. This would be one of the staple foods at your Kentucky Derby party.
You can make regular chicken pieces or make little fried chicken bites that can be dipped in regular ranch dressing or dipped in the Benedictine dip.  
The famous Kentucky fried green tomatoes
The next traditional tasty food for your Kentucky Derby party would be Kentucky Fried Green Tomatoes.  These are really super easy to make. 
They are made with green tomatoes that are picked early so they have more firmness which makes them perfect to bread and fry without falling apart.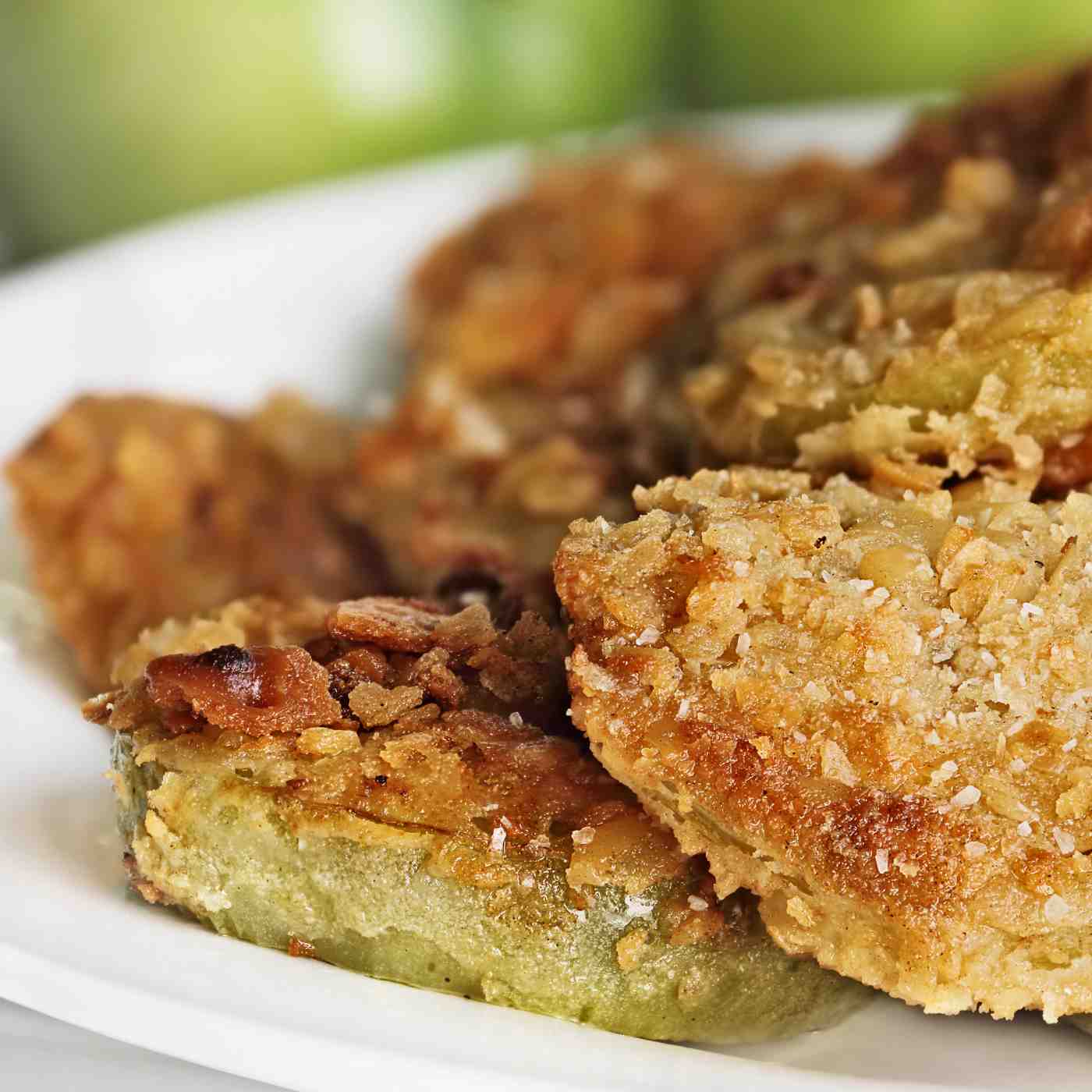 Kentucky Fried green tomatoes has been a staple in southern cooking for a long time.  These are great dipped in a classic remoulade sauce, or a simple ranch dressing.            
Simple Beer Cheese is great at any Derby party
The next quick and easy snack for the derby would be the Kentucky beer cheese.  This is a true traditional snack that you can find at any bar in Kentucky, not just at the derby. 
It's a simple blend of beer and cheese with some vinegar, garlic and Worcestershire sauce to give it that horse race kick.  It's great spread to put on a nice piece of rye bread or on a good hearty cracker.
Did someone say Deviled Eggs
One of my favorites are the pimento cheese deviled eggs.  Now, in my opinion, you're not having a party unless you have deviled eggs.  Lots and lots of deviled eggs.
I have had plenty of these lovely eggs over my years but pimento cheese eggs is a new one for me.  I have never put cheese much less minced pimento in my deviled eggs.  Let me tell you this is one that will stay in my party planning menu for years to come. 
Very easily made with cheddar cheese, sour cream, cream cheese, mayo, and any spices you like.  Oh, don't forget the pimentos.  These are a definite party pleaser at your Kentucky Derby party. 
Traditional Kentucky Derby Burgoo
Another one of the 9 best foods for your Kentucky Derby party is a dish called Burgoo.  It's a hearty stew that is made with meat, vegetables and barbecue sauce.  This is a stew that has a lot of variations to its origin.  It is basically a stew that is made from whatever meat and vegetables you have on hand and then add some BBQ sauce.
At the Churchill Downs track, they have been serving Kentucky Derby Burgoo for many, many years.  There version is made with pork, thyme, sage, garlic, carrots, corn, okra and Worcestershire sauce.  It is so popular that the track makes about 100 gallons of stew per day for the two-day race weekend. 
Don't forget Dessert for your Kentucky Derby party
Now, I don't want to forget about the wonderful desserts of the event.  The first one to mention is Kentucky Derby chocolate pie.  It's a chocolate and walnut open-faced custard pie that can also be made into brownies or cookies.    
Also, Bourbon Pecan Pie. This pie is very similar to the Kentucky Derby pie except it uses pecans instead of walnuts and includes bourbon.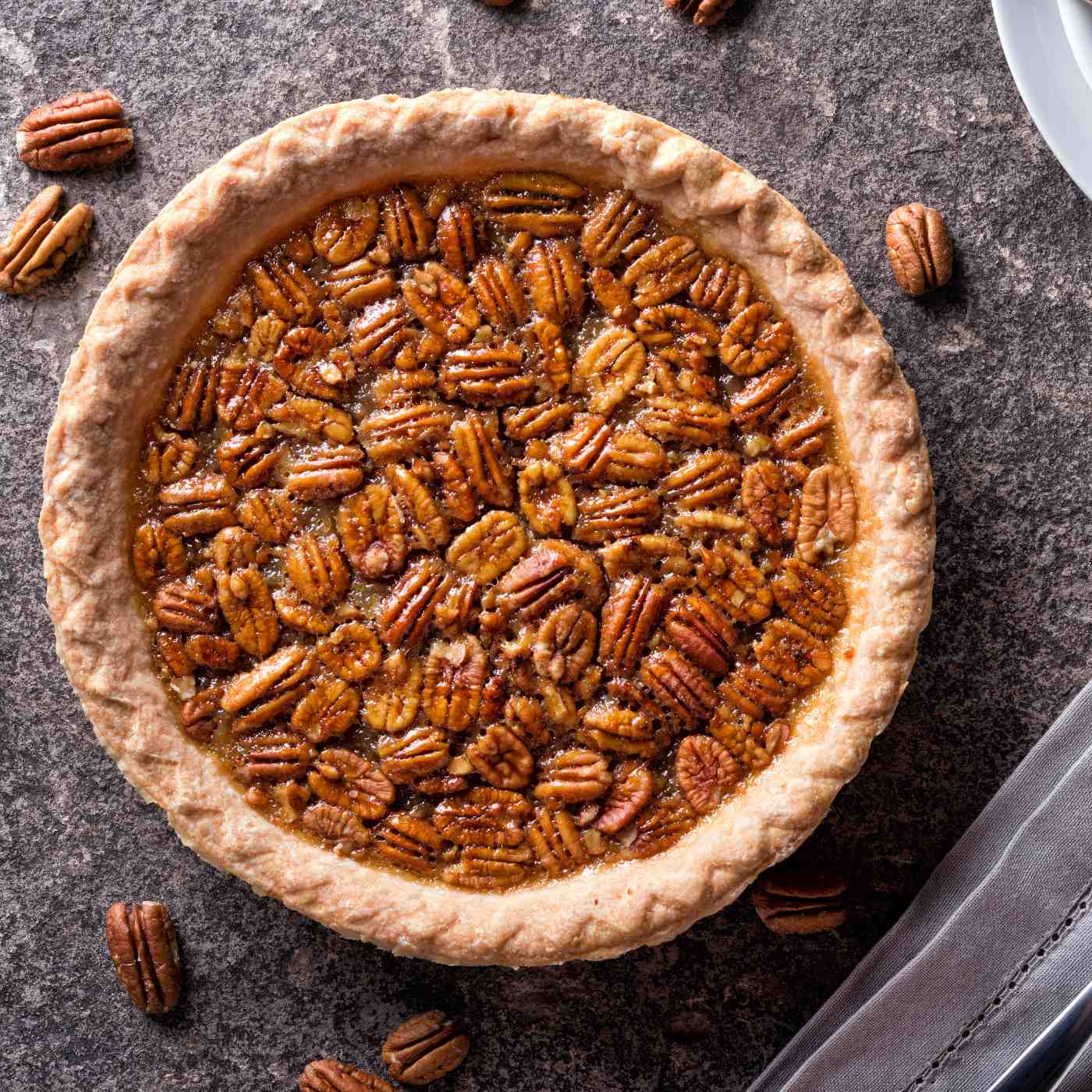 Finally
It's obvious that the race is an exciting 2 minutes but the food is really in my opinion what makes the party. There are traditional foods that have been around for many years and there are new exciting food items that I'm sure will make for some new traditions. 
If you are lucky enough to go to the race itself you will have a wonderful time with all the excitement and the food. But if you can only watch it on TV then make sure you have a food spread that is worthy of the one and only, Kentucky Derby.
Please let us know in the comments if you have tried any of this traditional fare or if you have started any new traditional food items.