Have you ever thought about making some of the staple foods you use every day at home? Here is a list of 5 food staples to make in your home, RV, or van that can save you a trip to the store. 
Think about how great you feel when you find that perfect dry camping area and you don't want to run to the store for some items and lose your camp spot. Then try making some of these staples in your tiny kitchen at home.  These can also be made in a small RV or van kitchen as well.
It's easier than you think to become a little self-sufficient when it comes to some food items. 
There are many things I make at home instead of having to go out to pick them up at a grocery store. 
Even though we are not full-time RVers anymore it can be easier and healthier sometimes to make things yourself.
Now you might think it's impossible to make your own anything.  It's time to get your creative cap on! I have a list of just 5 of the many things you can make yourself at home to save you some money and a trip to the store.
This comes in handy when you don't want to go out or if you are boondock camping (remote without services). The last thing you want to think about is leaving camp and going into town to pick up something that could have easily been made at home.
Homemade nut milk
The first food staple that I like to make at home or van is my nut milk.  We happen to like oat milk, almond milk, and cashew milk the most. 
They are much easier to make as long as you have stocked up on your supply of nuts and oats. The process is quite simple. 
There are many machines to use that help make the process a piece of cake.  We use our Vitamix blender.  It's quick, easy, and a snap to clean up. 
I make my milk on the weekends and it lasts the whole week long. 
Some other machines to help with the process are to name a few, Almond Cow, Soybella, Idavee, and Nutr.  Each one is a champion in its own right. 
Really, the only thing you can do to help decide is to do your research. Reading reviews from other users is also helpful.
This will help you see if the machine you are interested in is going to give you the results you are looking for.  Note how long they take to process the milk and how much cleanup it involves. 
We love the Vitamix blender the most.  It's easy to load and blend.  When you're done blending, I just pour the milk into my nut bag and squeeze.  That's it.  Keep in mind that the leftover pulp is great for baking or cooking.
Here's a quick recipe from Love and Lemons to make oat milk at home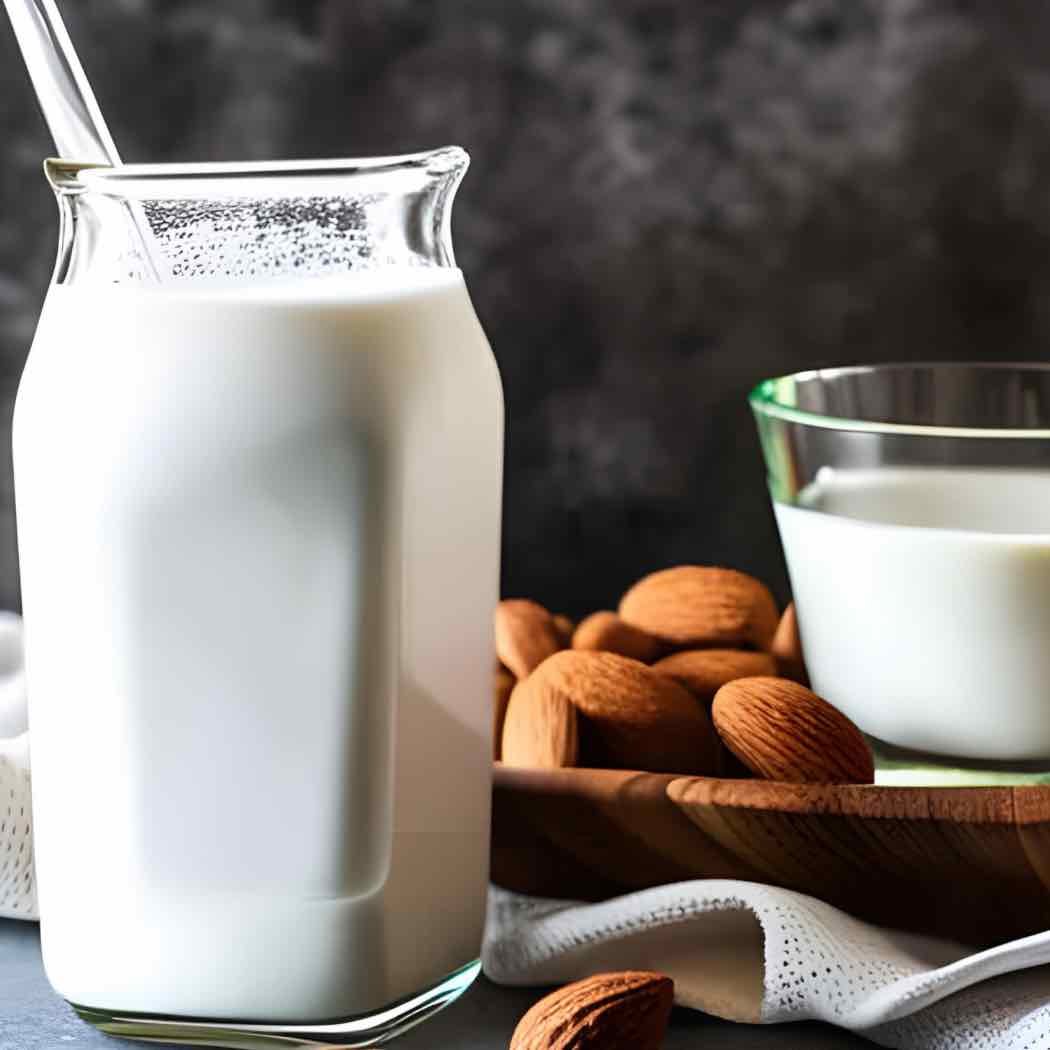 Nut butter is an easy homemade staple
Nut butter is definitely one of the easiest of the 5 homemade food staples that you can make at home.
When I say nut butter I am referring to any kind of nut butter that you like. Peanut, almond, cashew, etc.
It really doesn't matter which one you make, just make the one that you and the people in your house will eat.
It's even fun to add different nuts together to make your own creations.
The important thing is that you don't waste your money on nut butters that you buy in the store. They are filled with things like molasses, sugar, and preservatives.
Is it healthy? Can it be made easily? Is one better than another? Can it be made on the road?
Homemade nut butter is definitely much better for you healthwise. You can control the crunch, taste, sweetness, and oiliness, and you can decide if you want it to be organic or not.
Walnut butter is the healthiest because of the heart-healthy omega-3 fatty acids in the walnut which keep cholesterol levels in check and reduce inflammation.
The kind you make is up to you
Any type of nut butter is very simple to make. The question would then be what kind of nut to use to get the taste that you're looking for.
We happen to like the flavor of peanut or almond but it's really your choice. Pecan and Hazelnuts have a very nice flavor as well.
Buying the nuts is better if they are raw so you can roast them yourself. Roasting the nuts brings the flavor out more and doesn't affect the fat or calorie counts.
The nuts are filled with healthy fats, fiber, and plant-based protein. Can you roast nuts on the road? Absolutely!
They can be roasted in an oven, air fryer, Omnia Oven, or in a frying pan on an open campfire. They can be roasted with or without oil.
Once your nuts are roasted, now that sounded weird, then off to the blender you go.
Start and stop blending every few minutes to check the consistency. It will seem very dry in the beginning but as the blending continues it will become nice and creamy.
The total blending time is usually about 10-12 minutes, but you be the judge.
To make chunky nut butter just blend some nuts into small chunks and then set those aside to be added to the final butter.
Now to finish the process
Once your nut butter is complete you can add flavors to your heart's desire. Sea salt, flax seeds, chia seeds, hemp seeds, vanilla, and of course add chocolate to hazelnut butter and you have Nutella. That's how easy it is.
Once you have made your nut butter you can store it in a small jar and keep it in the fridge for up to about a month. Freezing makes it keep for much longer.
Here are some sites to get nice nut butter recipes. simplyquinoa.com and foodrevolution.org
Homemade hummus is an easy food staple to make in your home
Hummus is a Middle Eastern dip and spread made out of chickpeas/garbanzo beans. When you are looking for a great item to share at a potluck or just gathering with some friends, hummus is a party pleaser.  Hummus is one of the 5 food staples to make in your home because it can easily be made in a blender and served.
It's loaded with fiber to help with reducing inflammation and also gives you that feeling of fullness so you reduce your calorie intake which in turn helps to regulate weight.
It's naturally gluten-free, dairy-free, and nut free.
Hummus is great for dipping veggies, chips, or pita. It's wonderful for spreading on a sandwich or wrap. Hummus is a plant-based vegan delight. It can be made with or without oil.
Chickpeas can be purchased dry or canned. I have heard that using dried chickpeas gives the hummus a richer taste but the convenience of canned is the only way I go.
Hummus is made to your personal preference. It's good thick or thin, spicy or mild.
You can add flavors after the hummus is made like pine nuts, olives, or roasted red peppers. Spices are also fun to play with.
There are plenty of recipes out there to choose from but it all comes down to chickpeas, tahini, lemon juice, some garlic, and salt. That's it.
Nibblers Tip:  If you don't have tahini on hand you can always substitute a nut butter according to taste.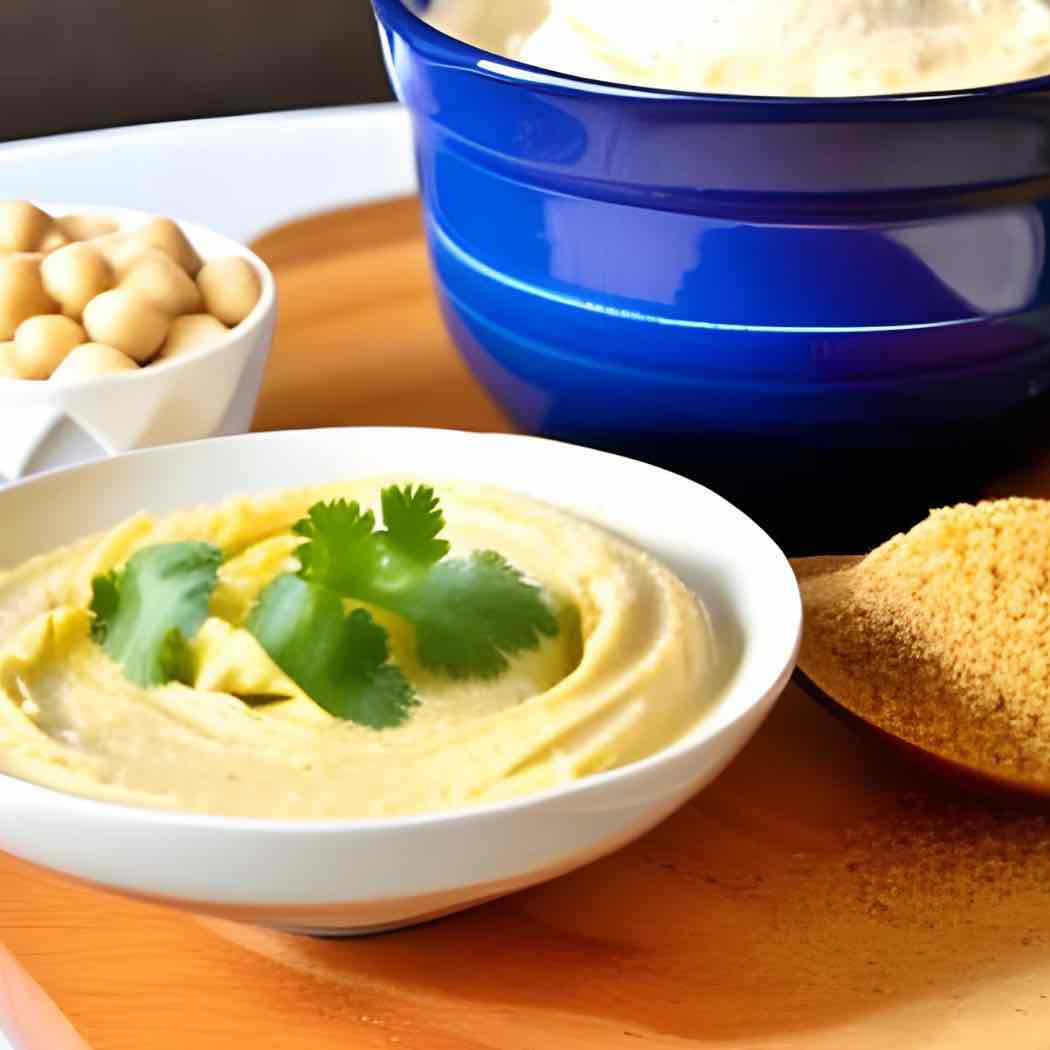 Soup broths are easy to make at home
Broths are great to have on hand for whenever you are making something that asks for water. It's a great pantry staple for any time of year.
I like to have broth around to heat up and sip to curb an appetite.
This is one of the 5 food staples to make in your home because the store-bought versions are usually not very healthy.  Because they can be high in sodium, when I make them I can determine the sodium content.
The difference between stock and broth is that stock is usually less seasoned than broth would be.
There are of course many varieties to make. Beef, chicken, vegetable, or bone. Broth is a great afternoon pick-me-up.
Make some now for later
When I am home in my tiny kitchen I save all the parts that I cut off the vegetables and meat to add to a large stock pot or Instant Pot to simmer.
This of course would be done on a smaller scale when you are out on the road.
A nice pot on a campfire will cook up a great stock or broth. Stocks and broths are easier to make at home but they are so doable on the road as well.
To make beef or chicken stock or broth you just have to simmer the meats for a long time. Adding some pieces of meat or poultry always makes a nice broth.
I like to bring a couple of containers of broth/stock with me when we are out on the road. It just puts an extra zip in anything I am making that asks for water.
Freeze it for months or keep it in the fridge for 3-4 days.
Nibbler Tip:  Freeze your broth in an ice cube tray so you can drop a cube in when needed right from the freezer.
Nice Cream is a staple for ice cream lovers
Now you might be saying what is Nice cream? Did I mean Ice cream? No, this is a non-dairy, no-sugar alternative.
You start with frozen bananas or any frozen fruit and a blender. Nice Cream is vegan, gluten-free, and sugar-free.
We started making Nice cream as one of the 5 food staples to make in your home years ago when Paul's doctor told him he has to cut back on his ice cream intake.
That was like giving Paul a death sentence. That is his favorite food on the planet.
So when I found Nice cream and saw how easy it is to make I had to try it and it was a success. Paul loved it and didn't even miss ice cream.
Now, this can be bought in the store. They have dairy-free and sugar-free options but they also add ingredients to make it last longer on the shelf.
Homemade is still the best and easiest thing to make. Nice cream has been around for a while but just recently has become much more popular due to the increase in Plant-Based foods.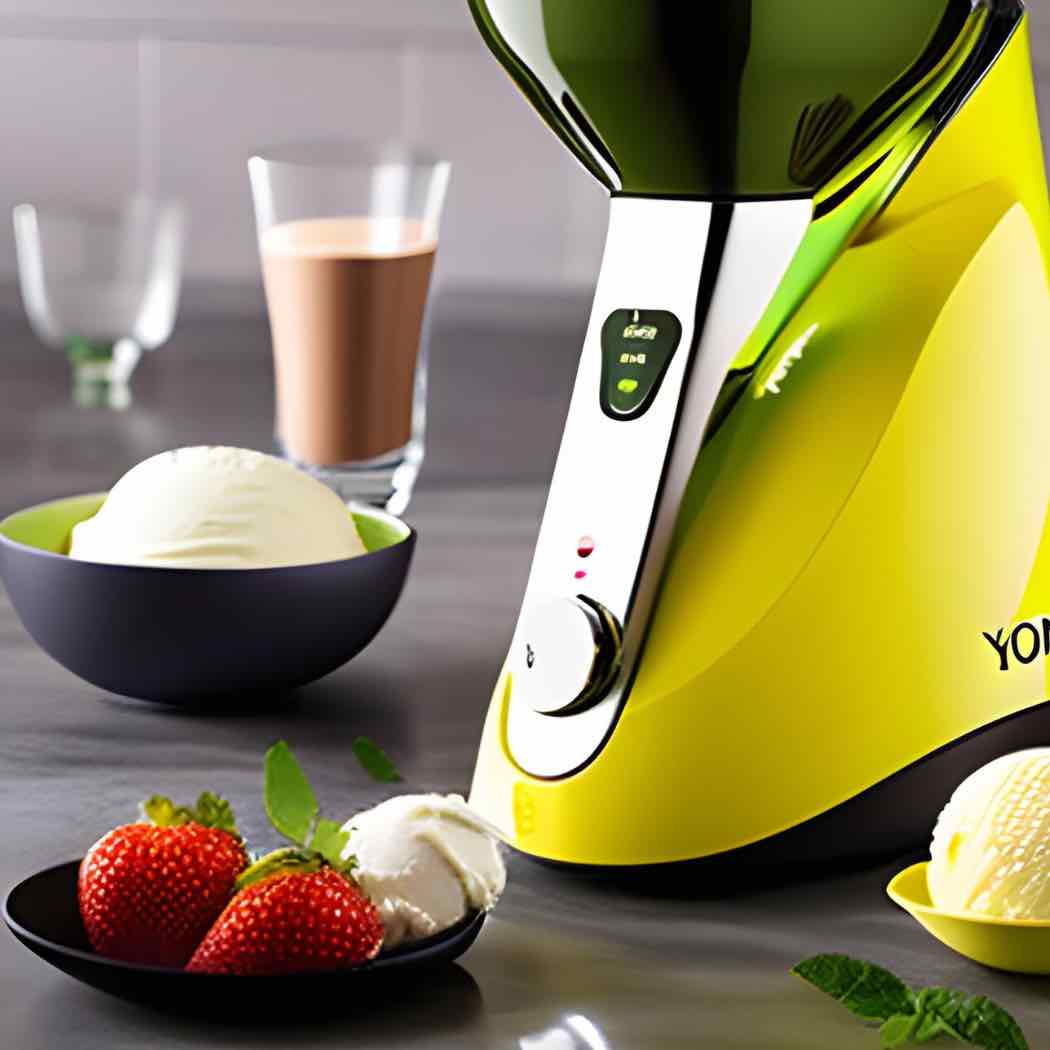 So easy to make
To make the sweetest Nice cream you need to use ripe fruit. Brown bananas, mushy peaches, or over-ripe berries. Drop them into a blender or the new Nice cream maker, Yonanas.
Blend until you get the consistency that you like and then enjoy as is or add some toppings.
Whatever you would put on an ice cream of course tastes just as good on Nice cream.
There are now many recipe books on Nice cream as it is becoming more and more popular.
Knowing that you are eating a wonderful cold refreshing treat without all that sugar makes you enjoy it more.
Having a freezer in your nomadic vehicle makes it easy to store the Nice cream just as you would ice cream. But the way we like it the most is when you are craving a cold sweet treat. We blend it and enjoy it right then.
Finally
You can see that some of these things are very simple to make for yourself.  It's healthier, tastier, and more convenient. 
Who wants to run to the store for common food items you can make them at home or on the road.
What do you make at home that is something that you have stopped running to the store for?  Please let us know in the comments.