The good weather is coming, and San Diego is a great place to go to enjoy it.  So what's more fun than being out in the gorgeous sun of San Diego than going to food festivals? This guide to San Diego food festivals for spring and summer will get you outside enjoying all the different dietary lifestyles San Diego offers.
A guide to San Diego food festivals with tasty treats, libations, music, and all that beautiful San Diego sun.  What more could you ask for?
Food festivals feature unique, diverse selections of cuisines.  Some of the San Diego food festivals offer brews and cocktails.  At the same time, others offer live music and activities for the kids.  They all have websites that can be viewed for all the details.
| Disclosure: Please note this post may contain affiliate links. There is no additional cost to you – we earn a commission if you make a purchase using our links. We only link to products and companies we use and recommend.
Plant-based is a big part of the future
When it comes to trying new foods, the plant-based fare would be a great place to start.  Without a doubt, there is more and more plant-based food available than there has ever been.  Go up and down the food aisle and you can see that.  The plant-based revolution is taking the world by storm.

April – San Diego food festivals
To begin with, let's start with April.  The weather is starting to get nice but not too warm.  As a result, the flowers are beginning to bloom and the festivals are starting to get into full swing.
 Plantopia (Update, the event has been canceled)
This festival for meat-eaters, vegetarians, vegans, and flexitarians.  It's a family-friendly event that will have a kids' zone, eating competitions, live entertainment on the main stage, and an eco-friendly marketplace.
A portion of the proceeds from Plantopia admissions will be donated to local and national non-profit organizations to support food education. 
Being that this is the starting point of a nationwide festival tour, if you want to be in at the beginning of the tour then this event is the place to be.
Plantopia will be held at Liberty Station 2751 Dewy Road, San Diego, CA 92106.
San Diego Kollective Food Festival
Here's a fun food festival to enjoy.  There's food, kids' activities, DJ music, an Easter egg hunt, and did I mention the food?  This is a family-friendly event and so there will be fun for all.
They have brought the finest in culinary and entertainment together for this food festival. 
You're definitely not going to want to miss this one.
San Diego Kollective Food Festival will be held at 4475 Bonita Rd. Bonita, CA. 91902
San Diego Vegan Fest
 Because this is the first year of this festival, you know it's going to be a great time. This is a festival to celebrate vegan eaters and the vegan-curious. 
People might think that vegan food is nothing more than food that tastes like cardboard or it's just one salad after another.  Come on out to this event to see all that a vegan lifestyle has to offer.  There will be food, drinks, and a marketplace.  This event will host vendors, speakers, and much more.
San Diego Vegan Fest will be at Waterfront Park 1600 Pacific Highway, San Diego, CA. 92101. 
SoCal Taco Fest
There will be over 25 of the finest restaurants in San Diego serving tacos. 
When it comes to entertainment this festival will not disappoint.  Kool & the Gan, Kinky, and SM Familia will be performing along with many others.  There will even be Lucha Libre wrestling, Chihuahua competitions, and a margarita dance cantina.  This is a 21+ event and also they have a Clear Bag policy in effect. 
SoCal Taco Fest will be held at Waterfront Park 1600 Pacific Highway, San Diego, CA. 92101.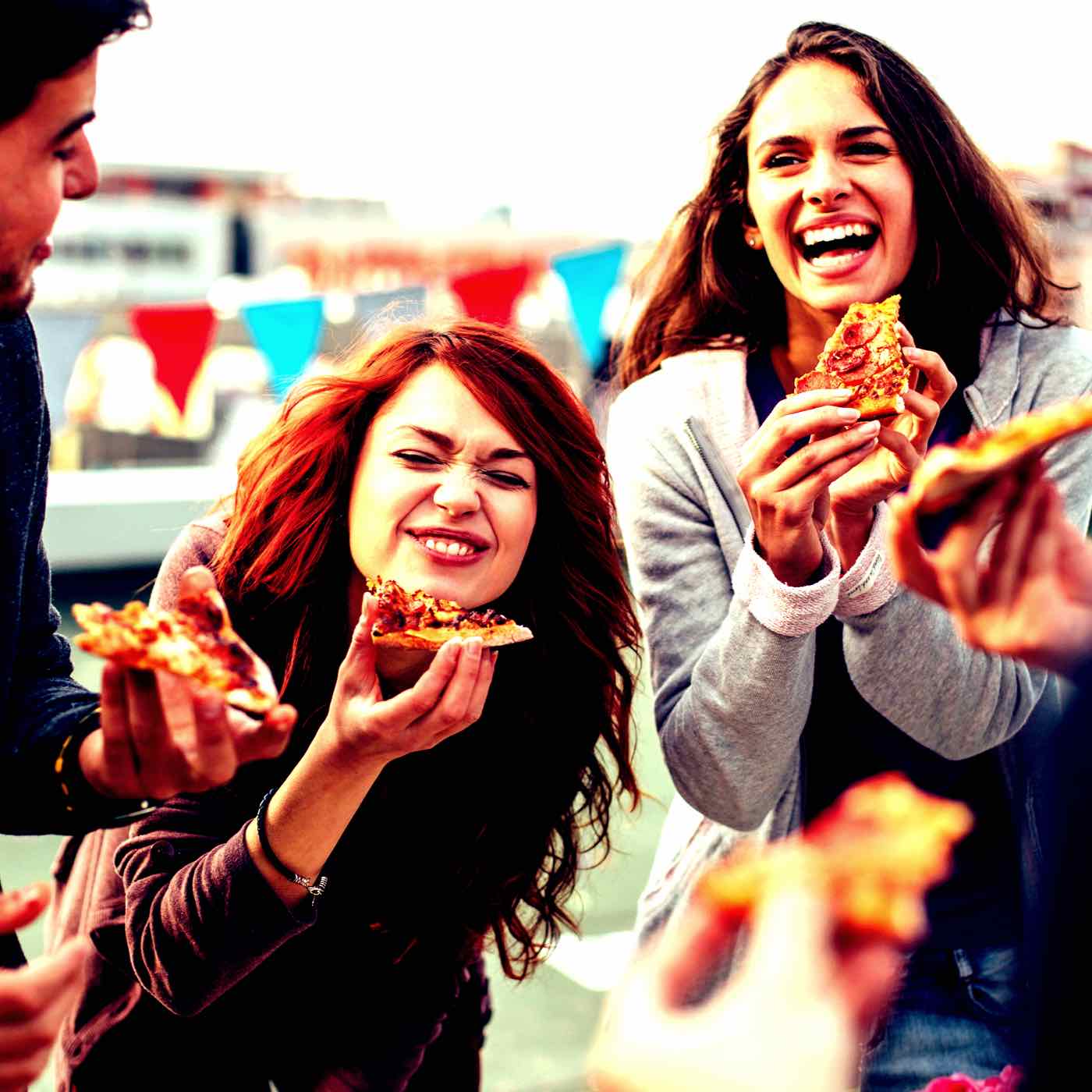 May – San Diego Food Festivals
May in San Diego is worth the travel.  The flowers are crazy gorgeous and Spring is fully in the air.  Thus, people are spending more time outside and there's nothing better than trying some new foods.
Tickets MUST be purchased online through Eventbrite.com before the event.  Kids under 5 are free.  Pets are not allowed.  This multi-cultural food and entertainment event has so much fun to offer.  There will be carnival games, and live entertainment.  This festival has been named the most significant food event on the west coast.  190+ vendors which rotate throughout the three days.  
Foodiland Night will be at the Del Mar Fairgrounds 2260 Jimmy Durante Blvd. Del Mar, CA. 92014. 
Taco vs. Burgers
You must be 21+ to attend.  There are no pets allowed.  Admission includes general and VIP tickets.  The VIP tickets give you an hour earlier admittance for the taco and burger tastings. This is an annual sold-out event so get your tickets early. 
Nothing like combining the two best foods around, tacos and burgers.  When the day is over the attendees will crown the best taco and the best burger.  Besides all the food fun there will be live music as well.  Lucha Libre wrestling entertainment, lawn games, and art demonstrations.  
Taco vs. Burgers will be at Golden Hill Park 2590 Golden Hill Drive San Diego, CA. 92102. 
June – San Diego food festivals
Even though they say that June in San Diego is June Gloom there are still plenty of food events to go to.  June brings most of the iconic local fairs.  Some of these fairs have been going on in San Diego for decades.  
Del Mar Village Summer Solstice
This is San Diegos' way of welcoming the summer. There are only a limited number of VIP tickets available. Your ticket includes wonderful bites from many local Del Mar restaurants, local music, and a commemorative glass.  This is a 21+ event and there are no refunds. Del Mar Village Summer Solstice is located at Powerhouse Park and Beach 1568 Coast Blvd. Del Mar, CA 92014
Taste of San Diego
Tickets do not include beverages.  There is a full-service bar for your convenience.  You get unlimited visits to the food vendors and complimentary parking.  Taste of San Diego is at the Town and Country San Diego 500 Hotel Circle North San Diego, CA. Located in the 13,000 sq ft Pacific Ballroom.  There will be vendor prize drawings and every kind of food for you to sample.  
July – San Diego food festivals
The average July weather in San Diego is about 75° and 10 hours of wonderful sunshine.  There are still plenty of food festivals to attend and lots more food to try.
San Diego Street Nights
VIP gets in an hour earlier and gives you a swag bag of goodies.  This is a 21+ event which means no babies, strollers, kids, or no pets.  Ride-share services are available to and from the event.  Tickets are sold at Eventbrite.com ONLY.  Bring cash as most of the vendors for food and merchandise only take cash.  there will be street food, craft beer, and lots of music.  
San Diego Street Nights is at the San Diego Harbor – Broadway pier 1000 N. Harbor Drive San Diego, CA 92132.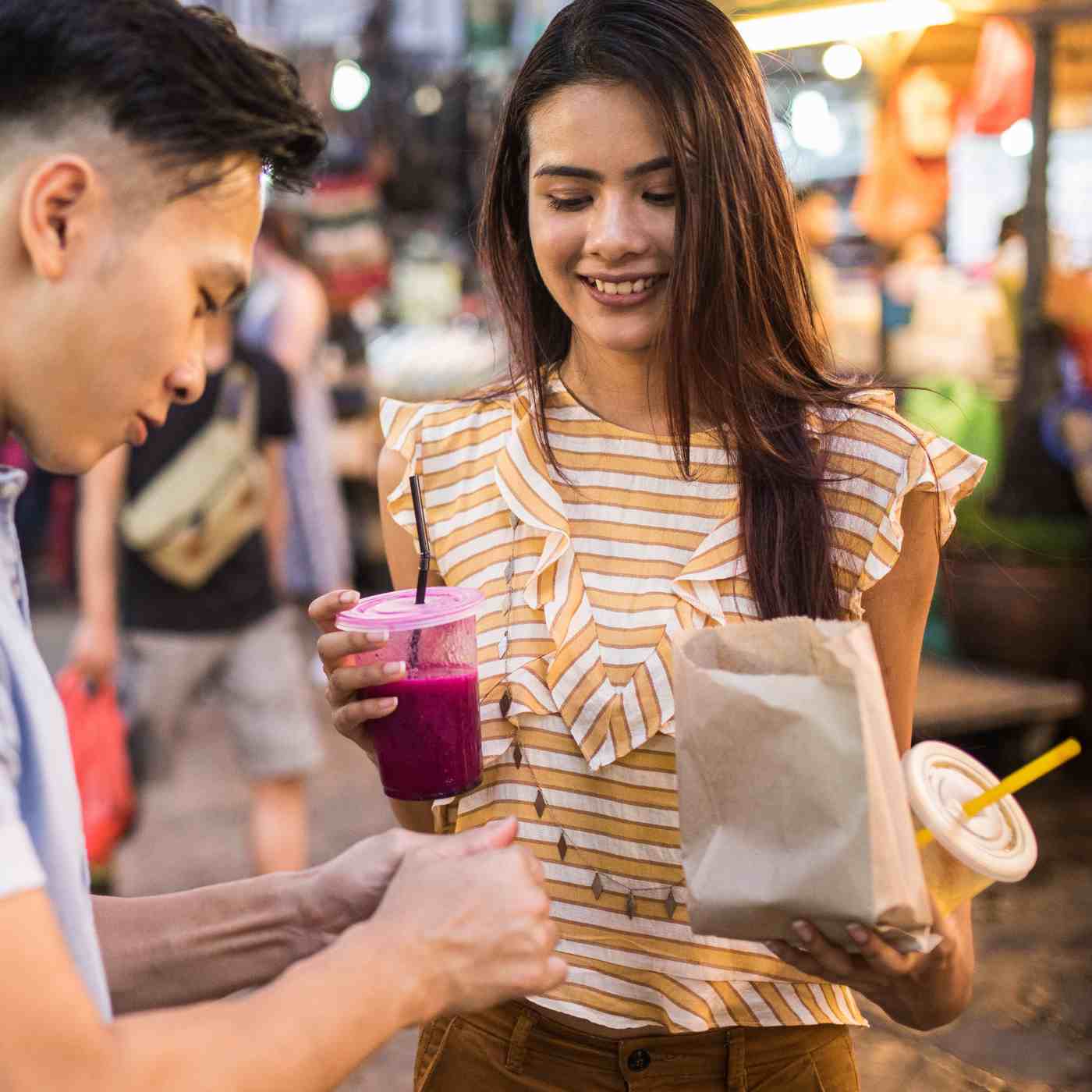 Nibbler Tip – Check the websites for all of these events to make sure you have all the information before you venture out to enjoy yourself.
Try something new
One of the best things about food festivals is that you get to try new and different foods.  Because there will be foods that you might not have had a chance to sample but have always wanted to try.
The variety of foods at these San Diego food festivals can bring your palette to new heights.  Therefore, sampling food from other countries or other dietary lifestyles can be fun.
If you are a vegetarian but have always wanted to look into vegan foods, then this is the perfect place to dabble a little.  Not to mention, that if you are a meat eater that just can't see yourself having a meal without animal products then this would be a great way to test the waters.
More to do in San Diego
Don't forget that while you are at the San Diego Food Festivals or any other type of event in this beautiful city you're going to need to remember to pack some essentials to bring with you.  Our friends at Always on Liberty have put together a wonderfully helpful article that will have you packed up and ready to explore in no time.  Check it out here.
Finally
Whenever trying new foods, always realize that not everyone will like everything.  That's why a food festival could be your best bet when it comes to stepping out of your comfort zone.
Being a nomad makes it easy to venture out to different areas away from home to see what the cuisine in that area will bring you. So, get out there and don't be afraid to sample new tastes.  You might be very surprised how much you might like something new.  See you in San Diego!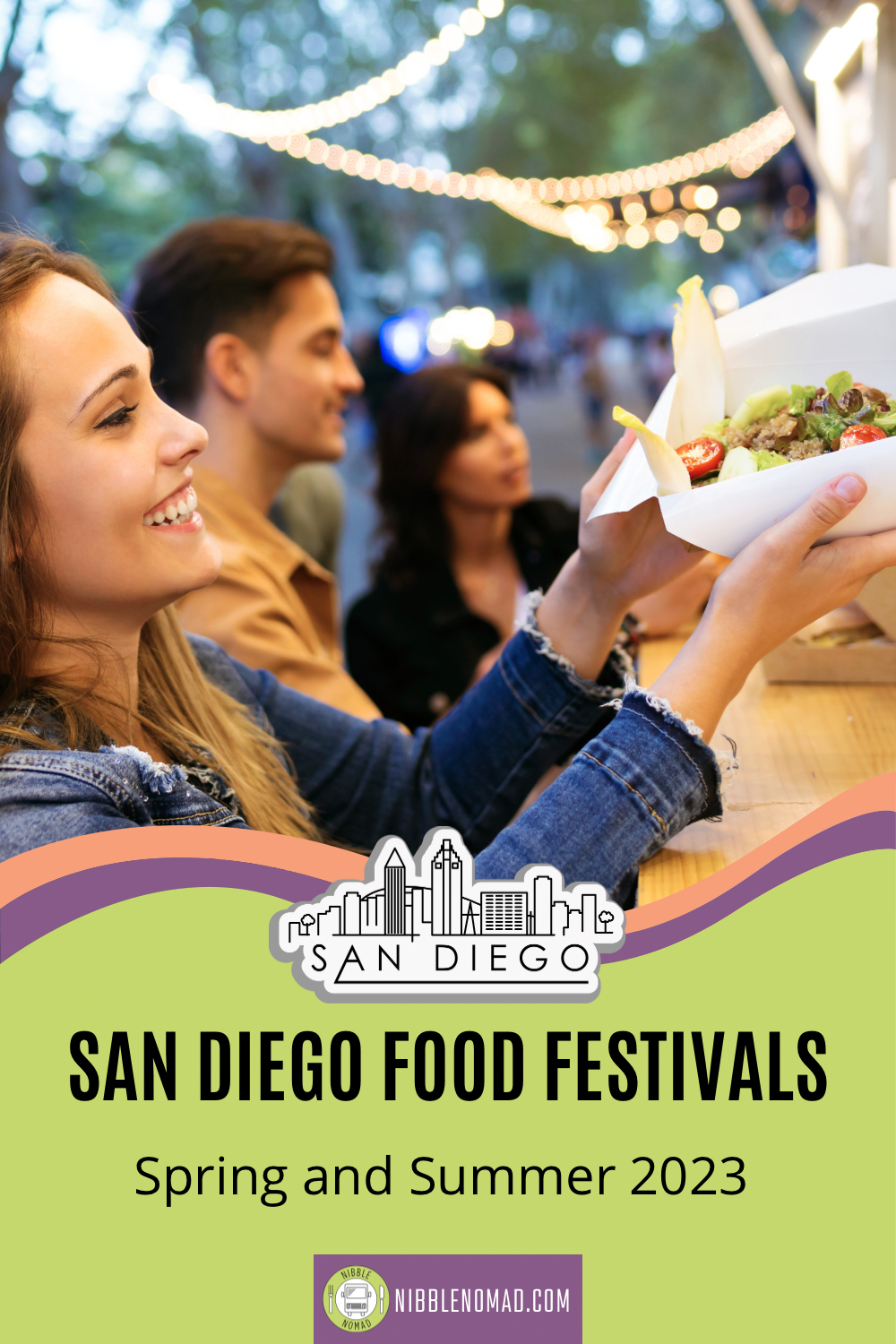 AMAZON DISCLOSURE: This website is a participant in the Amazon Services LLC Associates Program, an affiliate advertising program designed to provide a means for us to earn fees by linking to Amazon.com and affiliated sites.