If you are looking for great Bavarian food, don't look any further than Leavenworth, WA. 
This charming Bavarian-style village is located in the Cascade Mountains of Washington State.  It's known for its alpine architecture, Bavarian-inspired culture, and incredible views.
What's better than going to a German town without the need for a passport?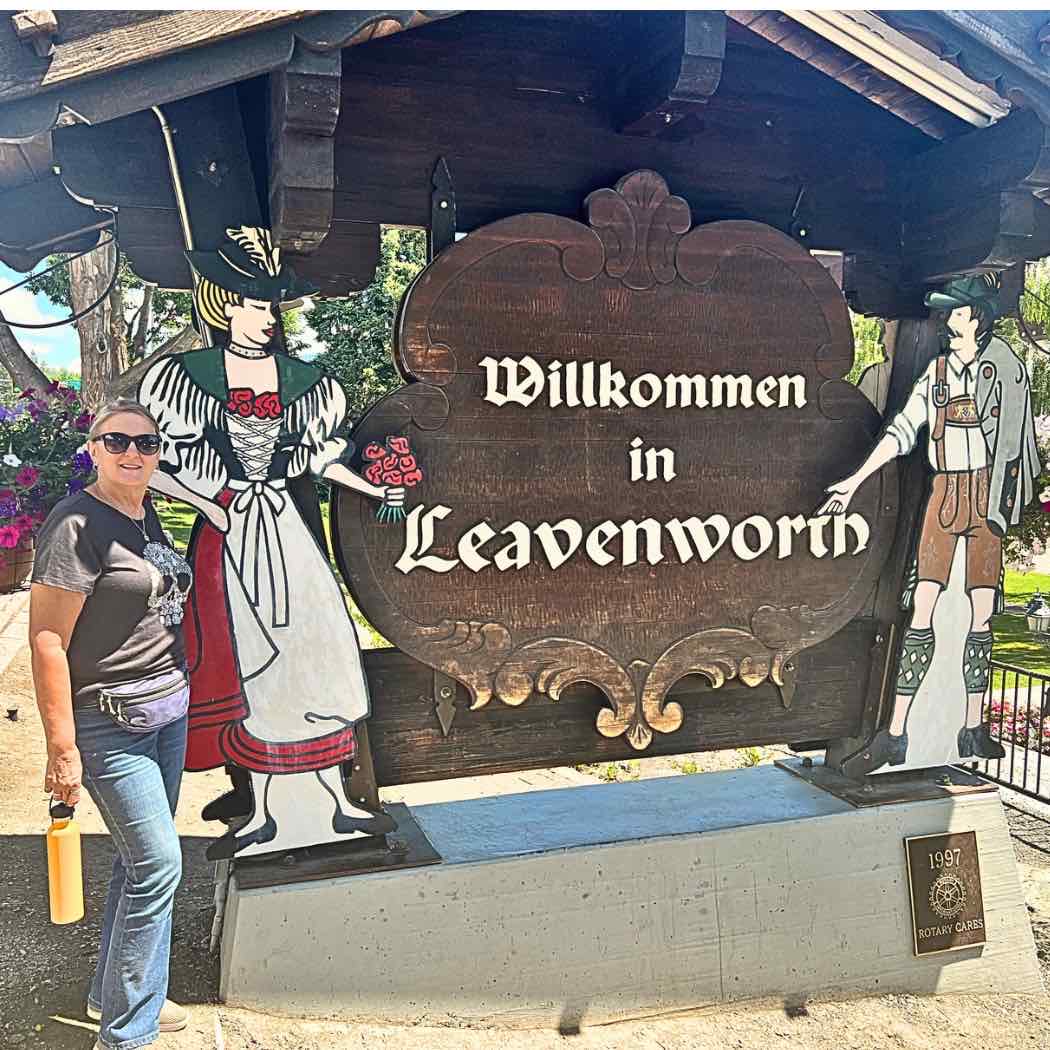 History of Leavenworth, WA
It was initially a small logging town that had an economic decline in the 60s. 
To help bring the town back, the community members decided to transform the old town into a new Bavarian-themed village. 
I guess they made a good decision because this town is now a trendy thriving tourist destination.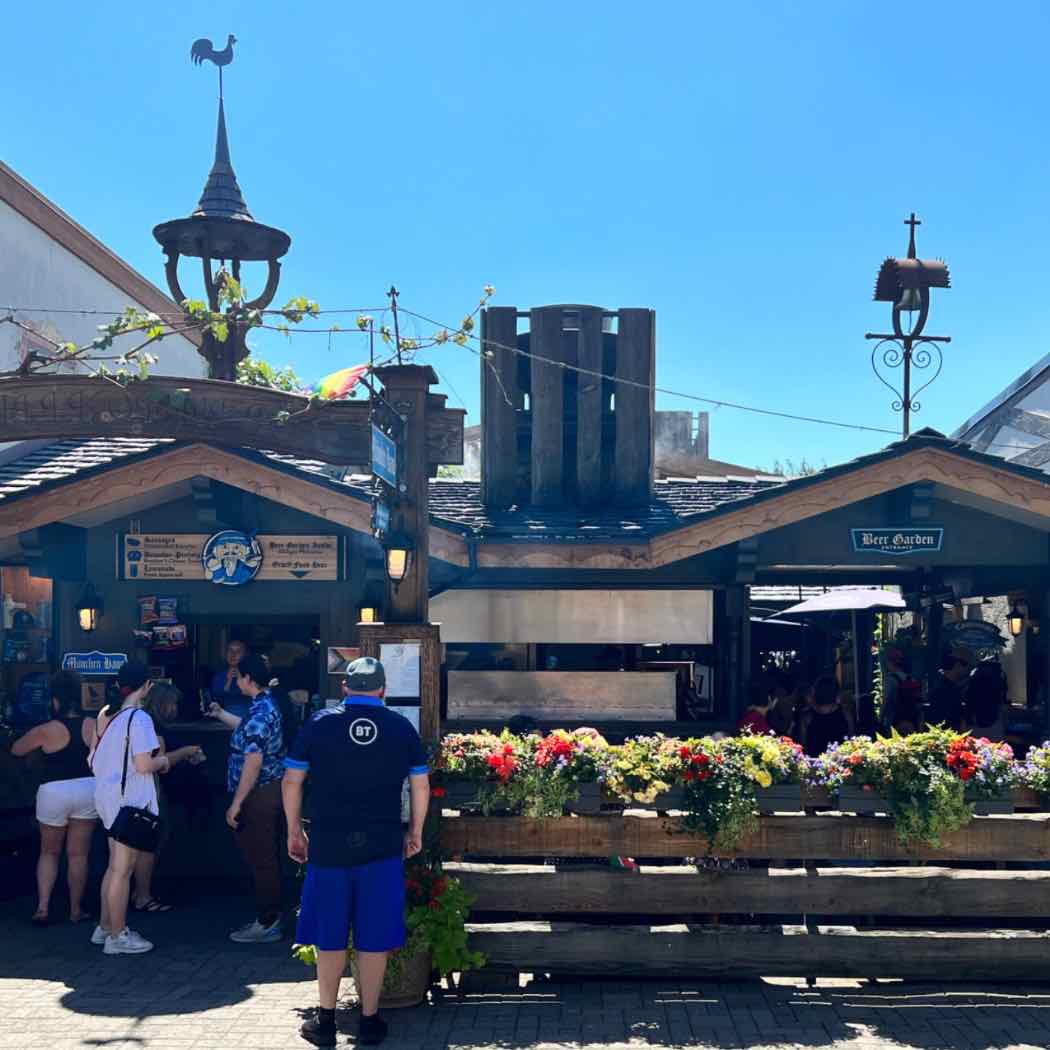 The town is known for its cultural festivals, like Oktoberfest and the Christmas Lighting Festival.  
With the surrounding Cascade Mountains, hiking, biking, skiing, and river rafting are just a few of the many outdoor activities the area offers.
| Disclosure: Please note this post may contain affiliate links. There is no additional cost to you – we earn a commission if you purchase using our links. We only link to products and companies we use and recommend.

But, the main reason tourists worldwide come to Leavenworth, WA, is for the traditional Bavarian food.
Bavarian food choices
Andreas Keller Restaurant –  This is one of the most popular restaurants in the Leavenworth area.  They offer all the hearty German dishes like schnitzel, sausages, and sauerbraten.  There is live accordion music in the air to add to the ambiance.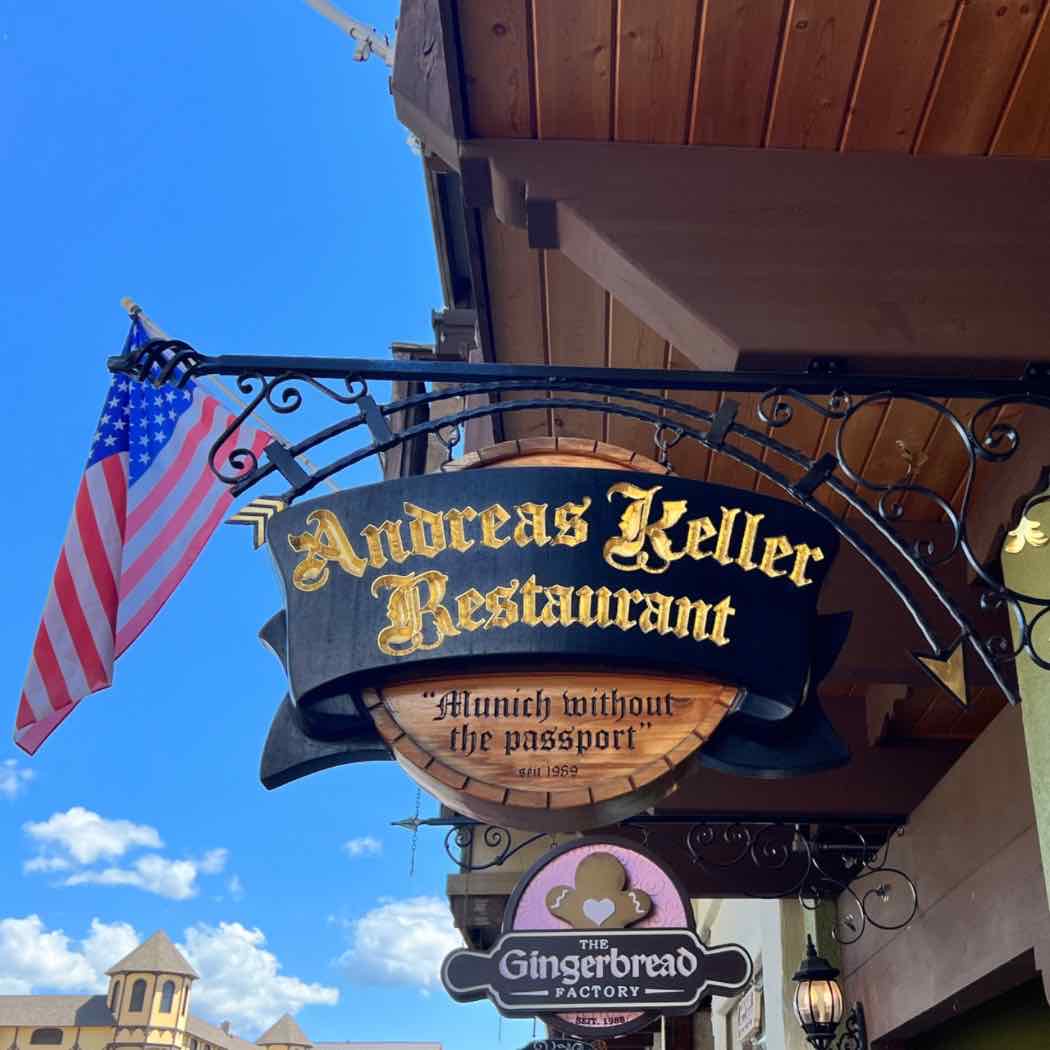 München Haus –  When you want to have great Bavarian food, München Haus is the place.  It has a very casual vibe that serves bratwursts, sausages, and pretzels.  Local beer is also offered to round out your German experience.
Rhein Haus –  The Rhein Haus is a local favorite.  They serve traditional German dishes, world-class beer, and a great atmosphere.  There is live music to enjoy with your meal in the beer garden.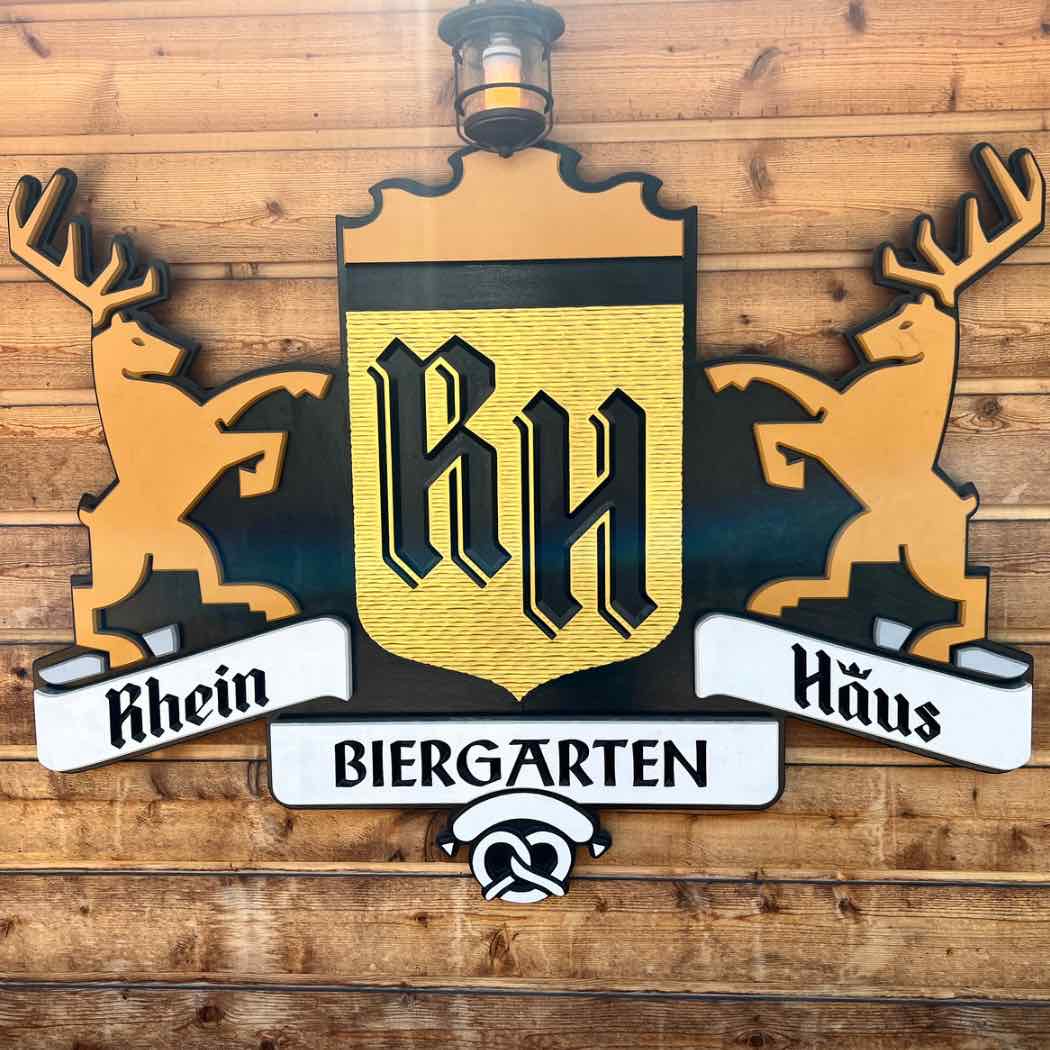 Colchucks –  This folksy type of German restaurant offers traditional food along with burgers and pretzels. They are well known for their beer, cocktails, and wine.
Bären Haus –  The Bären Haus is a brick-walled fun restaurant in the heart of Leavenworth.  Serving all the authentic German dishes and offering local beers and local live music on weekends. Please take advantage of our favorite dish, the Beef Rouladen.  It's topped with the Bären Haus gravy, making it worth a second trip.
Ludwig's –  This one is a large Bavarian-style German restaurant & beer hall known for its live polka music & imported brews.  It gets its name from the German King Ludwig II.
Gustav's Grill and Beer Garden –  A long-time Bavarian-style tavern and beer garden with a cozy fireplace and exceptional views.  They serve burgers, sandwiches, and traditional pretzels.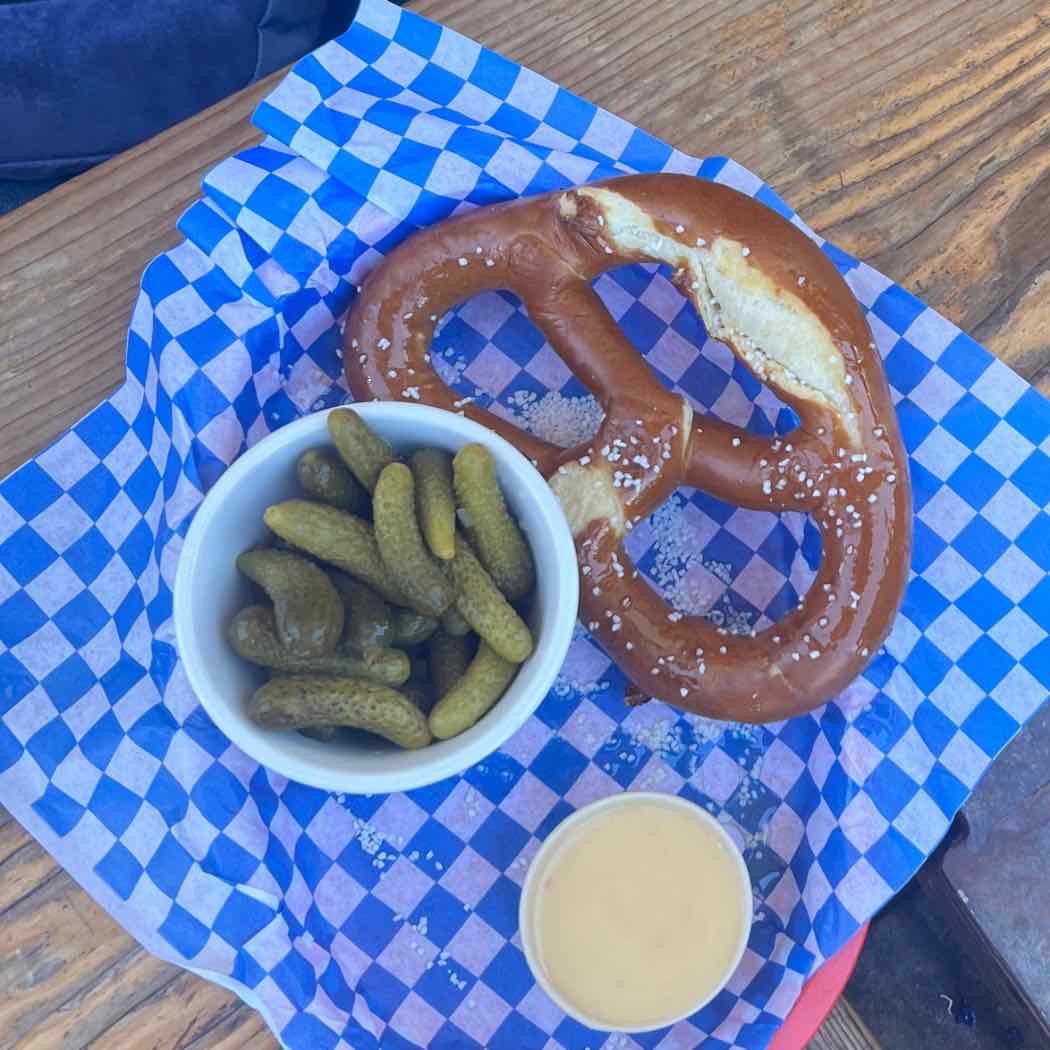 Other than Bavarian food options
If Bavarian food is not your first choice of food options, other types of food might interest your palate.
Wok About Mongolian Grill –  This restaurant offers something for everyone, from vegans to meat eaters. This fun place prepares your meal on a large solid iron grill and is known for its unique homemade sauces.
La Javelina –  The Javelina restaurant is WILD about tacos.  The outstanding Latin American cuisine that is offered is top-notch. Check out the menu to see all the critically renowned dishes they have to offer.
Crepe Sisters –  This is a family-run crepe shop in the heart of Leavenworth, WA.  Savory to sweet, they have it all for breakfast, lunch, and snack treats.  I had a Nutella and bananas crepe, and Paul had a berry nutty crepe.  Delicious!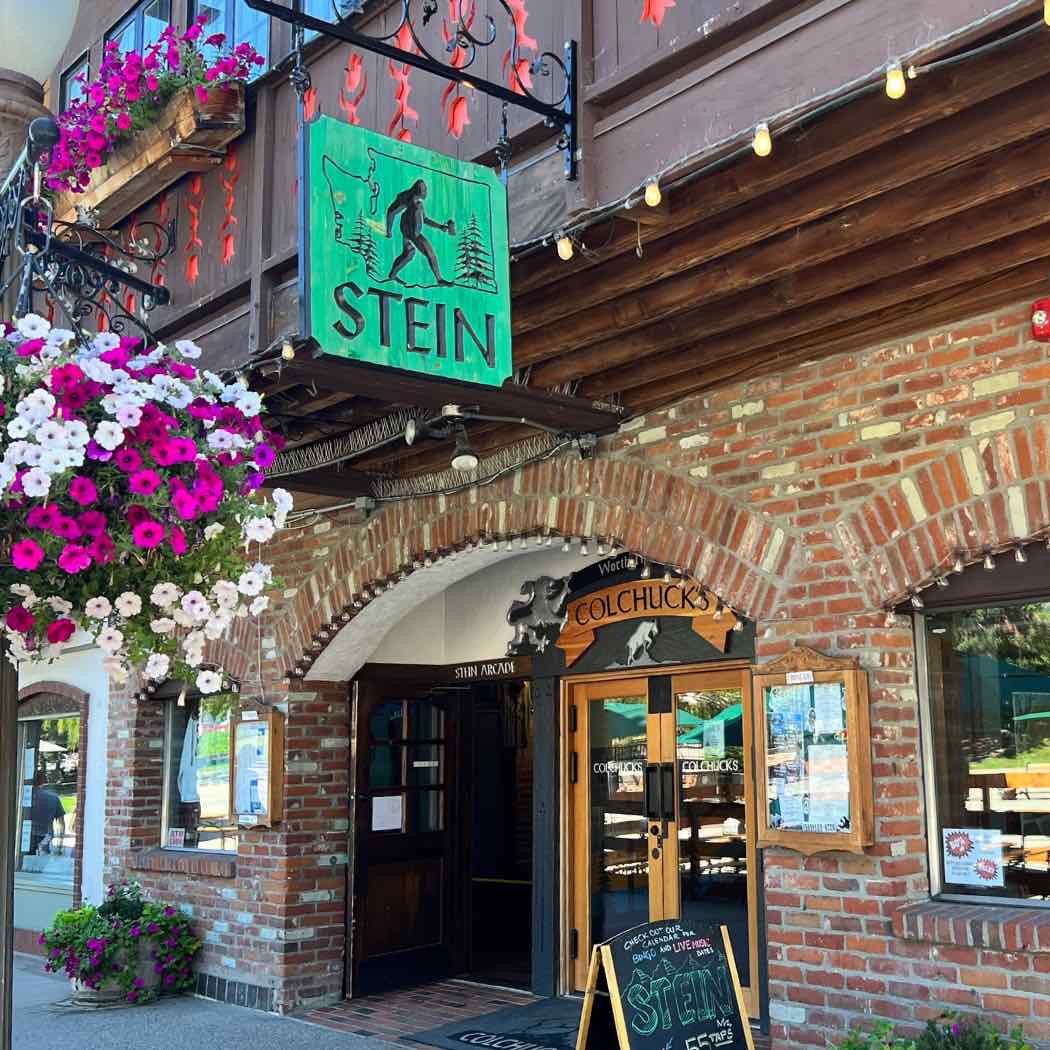 Sulla Vita –  If German food is not your favorite, try Sulla Vita's wood-fired pizza.  We love German food, but every once in a while, you need something else.  Pizza is our second favorite food, and Sulla Vita doesn't disappoint.
Viscontis –  This is a fine-dining Italian restaurant in the heart of Leavenworth.  It's on the expensive side, but the fresh meals are worth every penny.  Make sure you make reservations.
Leavenworth Pizza –  Great casual place for a great pizza and other Italian specialties.  The homemade dough has been used for over 30 years.  They are Celiac and Vegan friendly.
Bavarian food desserts in Leavenworth, WA
When it comes to dessert after a meal, having options is always great.  
Whistle Punk –  This is undoubtedly the most popular ice cream place in Leavenworth.  There is always a line for this frozen delight. Homemade ice cream at its finest. This is definitely a local favorite.
Via Dolce –  Did somebody say Gelato?  Well, Via Dolce is the place for that.  Gelato and espresso, a match made in heaven.  So many wonderful flavors to choose from, and they all melt in your mouth.
The Gingerbread Factory –  When you are in Leavenworth, WA, you have to stop into the Gingerbread Factory.  The houses in this place are pretty unique.  The detail is amazing.  They sell cookies and other pastries, but you really have to check out all the wonderful traditional gingerbread houses.
Bavarian food goes hand in hand with local craft beers
Leavenworth Cider House – If you have ever thought about trying some cider, the Leavenworth Cider House is the best place to get started.  With the beautiful Bavarian atmosphere and all the different cider varieties, you will definitely be able to find something you like.  
Icicle Brewing Company – If you are looking for some amazing IPAs or Lagers, this is the right place.  A fantastic brewery with gorgeous views of the mountains. From classic ales to some experimental brews, the Icicle Brewing Company lives up to its reputation as a local favorite.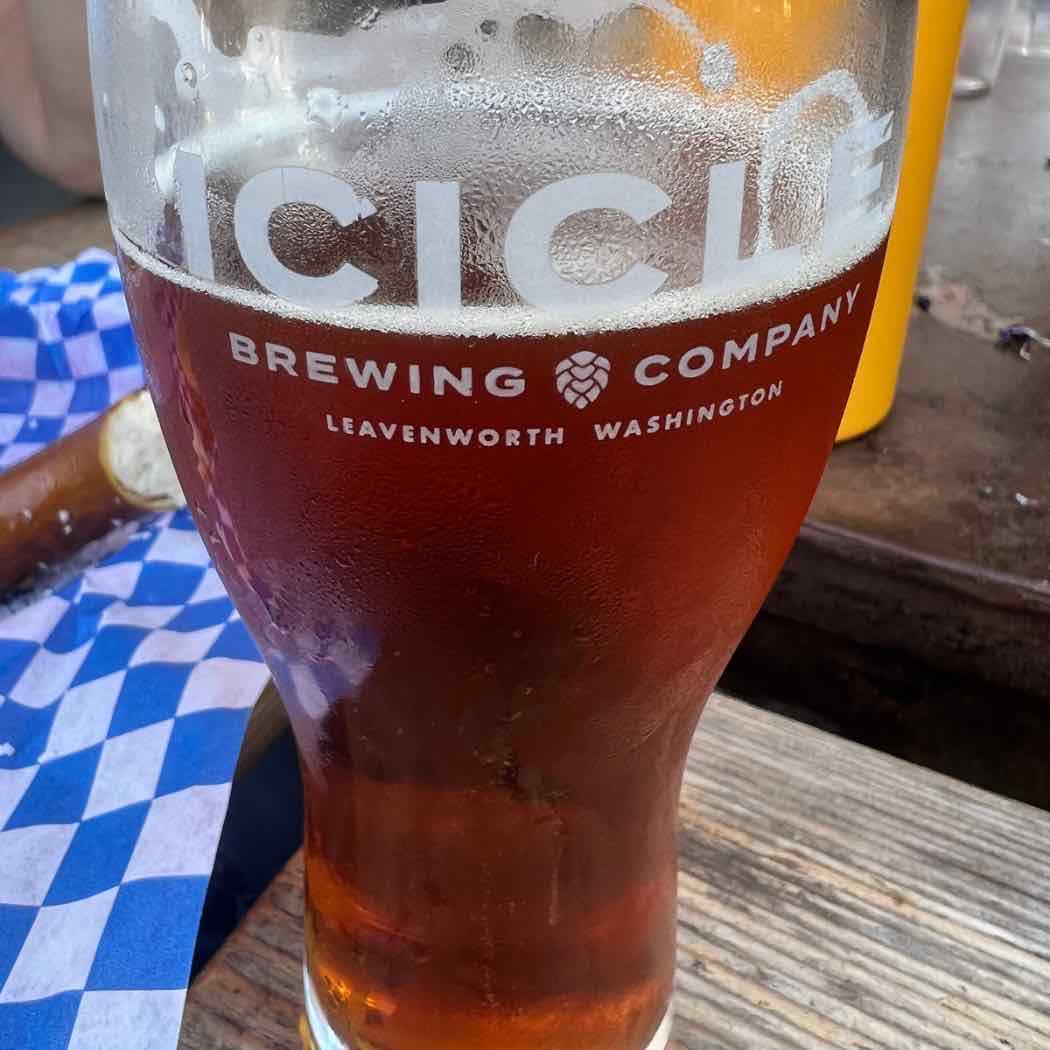 Doghaus Brewery –  A small family-owned brewery that is definitely dog friendly.  This place got its name from the owner's wife telling him all the time that he better watch out or he would be in the dog house.  It's an employee-owned brewery with all the employees ready and willing to help you with every aspect of brewing and sampling local craft beers.
Finally
Paul and I both love German food, so finding Leavenworth was a dream come true. 
We spent a few days there boondocking in our camper van in the long-term lot at the north end of town.  It's free, and we felt totally safe parking there overnight.  The downtown is within walking distance, and I would say that it will take you a couple of days to see all the great vendors up and down all the streets. 
The architecture and the decor are so spot-on that you will think you are in a small town in Germany. 
Keep in mind this is just a sampling of all the wonderful places to visit, eat, and drink in Leavenworth, WA.  We will definitely be making another trip in the near future.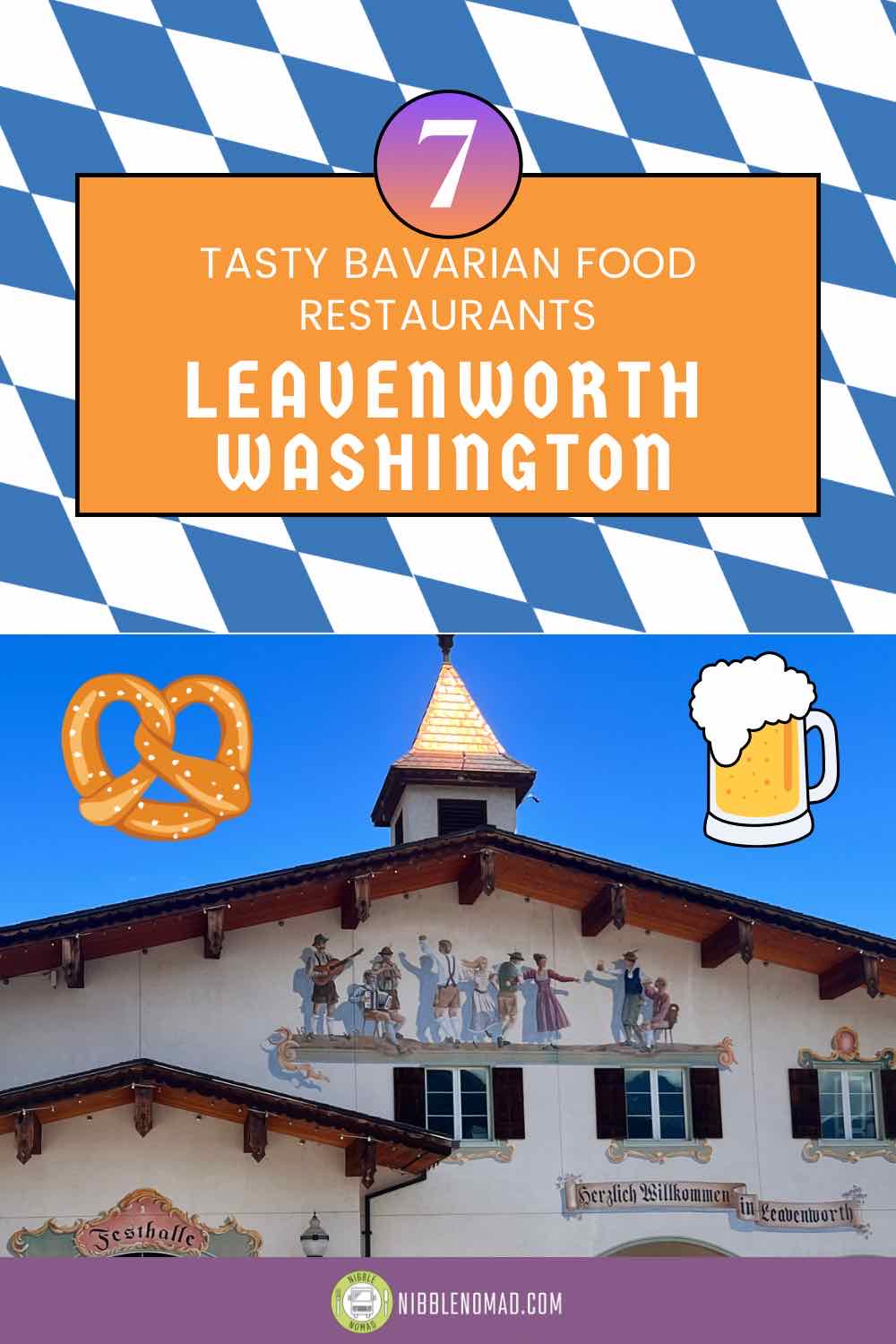 Nibbler Tip:  When you are on the main street of Leavenworth, WA, make sure you go around and down some of the back streets.  There are some fantastic shops, breweries, and restaurants off the beaten path.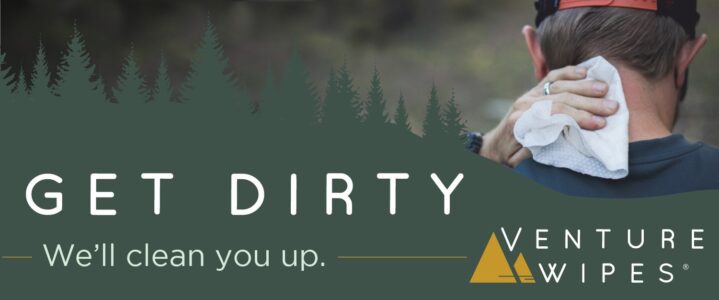 AMAZON DISCLOSURE:  This website participates in the Amazon Services LLC Associates Program, an affiliate advertising program designed to provide a means for us to earn fees by linking to Amazon.com and affiliated sites.